Mistlin Honda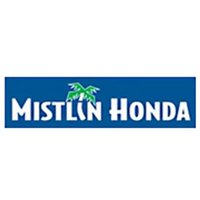 Express Service, Certified Used Dealer, Internet Certified, Customer
Appreciation Days
4754 Mchenry Ave
Modesto
,
CA
95356
Mapa e indicaciones
Ventas: (209) 348-0366 Servicio: (209) 284-2662
Hoy
8:30 A M - 8:00 P M
(Abierto ahora)
Mostrar horas de atención
Ocultar horas de atención
Buscar usados
Buscar nuevos
Por auto
Por carrocería
Por precio
Filtrar resultados
Otros concesionarios cercanos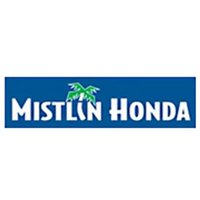 Hoy
8:30 A M - 8:00 P M
(Abierto ahora)
4754 Mchenry Ave
Modesto
,
CA
95356
Evaluaciones del concesionario
Todas las evaluaciones son de visitas verificadas al concesionario. –
Más información
CarGurus
https://www.cargurus.com
CarGurus
https://www.cargurus.com
I spoke with Rosevelt and he was able to answer every question my wife and I had. I would highly recommend working with him at Mistlin Honda, they have earned my repeat business.
2 jun. 2019
Respuesta del concesionario actual:
Thank you so much for taking the time to let us know how happy you are with your experience! Feedback from you is one way we know we are achieving our goals. Let us know if we can assist you again!

Best,
Dennis Lanigan General Manager 209-549-5000
CarGurus
https://www.cargurus.com
Excellent! This dealership rocks! Impecible. Wonderful people.
Mostrar evaluaciones anteriores del concesionario
1
CarGurus
https://www.cargurus.com
I bought a 2000 Civic from Mistlin Honda when I was in the market for my first new car and was very pleased with the entire experience. I had all of my services done at the dealership for the twelve years I owned that car. So, of course, when I decided it was time for a new car I went back. I was not sure exactly which car model I wanted so I test drove the Fit, the Civic, and the CR-V. When I had finally narrowed my decision down to the Civic or the CR-V, I asked to test drive them both again before I would negotiate the final selling price. I was told that I had exceeded my time limit for making a decision and my salesperson threw his hands up in the air and said he would have to give me to another salesperson. I was shocked that this man, Tony, who had been so nice to me at this point would in an instant become such a rude salesman. A few minutes of waiting later another man came to me and carefully explained that the salespeople worked under managers who stood over them with sticks (I'm not kidding - this is actually what he said). I understood that to mean that he wanted me to think the big, bad manager was standing over me with a stick forcing me to make a $30,000 decision in the next few seconds without being able to drive the vehicles again. Obviously, I fought back, called them out on their dirty tactics and got a sincere apology. They even offered to let me take the car of my choice home for the night because they realized what a stupid mistake they had made. Still, the damage was done and I was both shocked and humiliated by being threatened like that at a business I thought was respectable. Needless to say, I will never set foot in that dealership again. Unless you are in the market for a high pressure sale, scare tactics and humiliation to go with you next car buying decision, I recommend you avoid Mistlin Honda.