Main Motorcar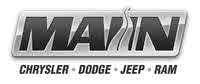 Ventas: (518) 762-3183 Servicio: (888) 806-9312
Hoy
7:45 A M - 7:00 P M
(Cerrado ahora)
Mostrar horas de atención
Ocultar horas de atención
Buscar usados
Buscar nuevos
Por auto
Por carrocería
Por precio
Filtrar resultados
Otros concesionarios cercanos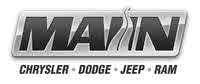 Hoy
7:45 A M - 7:00 P M
(Cerrado ahora)
Evaluaciones del concesionario
Todas las evaluaciones son de visitas verificadas al concesionario. –
Más información
Professional no pressure experience as I was able to make an informed decision and purchase the vehicle
I am very happy with my experience wit Main Motorcar. My salesman (Steve) was very knowledgeable and very easy to deal with throughout the entire process including being able to work around my schedule ( I live 45 min. away) to test drive and buy the truck! I would recommend Steve and Main Motorcar to anyone without hesitation!
Checked in, but not pushy.
We drove an hour to get to Main Motor to check out a Jeep after seeing their reveiws. Steve came right out he wasn't pushy and took his time. He was very personable, friendly and all around a nice guy to do business with. Would highly recommend business with him and will be back in the future.
I talked with Steve who was helpful. Although he was not able to get me in the price range I was looking for with my trade in I was able to have confidence and trust in Main Motorcar.
Great customers service! I highly recommend checking them out if you are looking to buy pre-owned or new.
Nice friendly people, relaxed atmosphere. They seemed like straight shooters. No small key and mirrors. The kind of dealership that I feel more comfortable dealing with.
this is the third car I have bought from them always have the service and any repairs done there always been treated good
I contacted a salesmen on a Thursday and said I wanted to see the truck on Monday. Monday came and the truck wasn't ready. We all agreed Thursday would work. Once there, they were very helpful, they put the truck on a lift so I could see underneath. I got a good price for the truck and they loaded the plow in the bed for my long trip home. It wasn't perfect but they all worked hard to make it right.
Mostrar evaluaciones anteriores del concesionario
14
Didn't end up buying the jeep, ended up in a Chevy Cruz that my stepdaughter absolutely loves, sales staff was awesome, Rick Arduini really helped us out , Thx Rick! I would highly recommend this dealer!
Fast response, informative, helpful.
Great job by the dealer. Bought the car
Everyone was very courteous. Very nice dealership. However could not make a deal.
They were very honest with me . Didn't buy from them but they seemed like a honest company . And honesty is very unusual in the car business.
Will work with you and get the job done
The truck was rusted badly but at least they told me before I drove to see it.
Super dealership, good info that I used to get a fair deal. From another dealership
Close early Saturday, being an hour away discouraged us from driving out for the vehicle we were interested in, and they are closed Sunday - when we bought our new vehicle before returning to work for the week.
Friendly people and fair prices!