Huntington Beach Mazda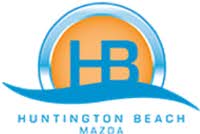 Hoy
9:00 A M - 9:00 P M
(Cerrado ahora)
Mostrar horas de atención
Ocultar horas de atención
Buscar usados
Buscar nuevos
Por auto
Por carrocería
Por precio
Filtrar resultados
Otros concesionarios cercanos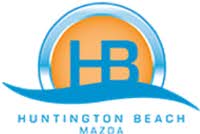 Hoy
9:00 A M - 9:00 P M
(Cerrado ahora)
16800 Beach Boulevard
Huntington Beach
,
CA
92647
Evaluaciones del concesionario
Todas las evaluaciones son de visitas verificadas al concesionario. –
Más información
Nice experience... them doing good job and if you want to buy a car in this dealer go with edmond this guy is very helpful.... and good person to
Always skeptical when contacting a dealership but this was by far the best purchasing experience I have ever had ever. JD contacted me within an hour of the interest note. Setup appointment to test drive the vehicle after getting all questions answered as we were coming from several hours away. Test drive ended at closing then the next morning negotiated an offer over the phone and picked up vehicle. Salesman made ever effort to make this a smooth experience and had paperwork mostly ready to assist US with the sales. Look forward to our next purchase from this top notch establishment.
Joe B.at internet sales was great to deal with. No pressure but it was refreshing to deal with a salesman who actually knew his product. We closed the deal in 30 minutes.
The internet team at HB Mazda was great, they contacted me back during afterhours, texted me the info I was looking for instead of calling me repeatedly and set up a great finance package on my new CPO Mazda CX-5. They had a lot inventory to choose from. During my visit I noticed they were all wearing Hawaiian shirts I asked why and they said they have a program called Christmas in July, during July they collect food for a local rescue center for the homeless, I was blown away when I heard this. He said they do it every July. These guys are truly different.
Mostrar evaluaciones anteriores del concesionario
35
They worked with me through email prior to visiting the dealership so that I could avoid many of the hassles of buying a car!
I already knew a lot about the car, but Eric was knowledgeable and answered what questions I did have. He also got me excellent financing. The experience was smooth, the staff all very friendly, and about an hour later I was driving my new car off the lot. Would definitely recommend these guys.
Responded within an hour of me contacting them. Great dealership!
The Dealership was helpful and friendly. We worked with Dana and she has been helpful and easy to work with.
Keeps contacting me to come in and not giving specific answers to my questions.
Initial experience was fine. It wasn't until financing became involved did things fall apart. We couldn't reach a deal, on the car I wanted, that was satisfactory to me. Instead they tried to offer me a lower model for more money than it was listed for. Note to salesmen, not all your customers come in blind. We look at the comps. I left with out purchasing anything.
Very responsive, courteous and professional!
This dealer play the old game they take you trade car keys and play the old game of going back and ford. Finally I walk out the dealer waist of time I will never go back
Purchased a vehicle from HB Mazda last weekend. I am more than happy with my purchase. Joe B & JT assisted me in my purchase. they were so helpful.
A member of the staff contacted me by telephone the next morning and by email to remind me of my appointment to look at the vehicle. The staff is very friendly and I would highly recommend this dealership. I was very specific with what I was looking for and this car was the winner!!! Thank you to Michael,Fatima,and Joe for making my experience at HB Mazda a pleasant one!!
Very kind very helpful and answered all questions. Followed up but we ended up with an Acura MDX
I purchased a used car at HB Mazda that I initially found online. I didn't do the internet sales deal, just drove in and asked about it. It was probably the least stressful sale I've ever done, from start to finish. Everyone was friendly, I never felt like I was being played (even when the dreaded extended warranty came up) and overall it was great. They matched my CarMax bid on my trade even with the discounted price. All good, and I love the car. We had been to 4 other dealerships that day and some of them were so surly. One couldn't find the keys to the car we wanted to see. HB Mazda was definitely a cut above.
Fast response. Good customer service.
Extremely responsive, friendly, kind, knowledgable
Got in touch with me right away, and still reaching out with updates
Sales reps were great no hassles no pressure. We gave a price we can afford they took it and honored it at closing. Overall good experience!
Dealer rep was responsive and polite.
It took 2 tries but I'm totally happy with the outcome.
They are not good at following up with calls
I had the smoothest transaction ever when purchasing a vehicle. This was the best location to finalize the deal. They beat my credit union's offer and helped me walk away feeling encouraged and light-hearted instead of weighed down with empty pockets and low esteem. I will be coming back from here on. They also have a repair shop that I will be visiting. I'm all the way from Arcadia, so this is saying a mouth full. Eric, Barry and Victor were pleasant and extremely helpful throughout the process. I'm a happy girl. Thank you to the galaxy and back! Angie
The car I was originally interested in turned out to be what I really wanted. Barry Raymond from internet sales dept listened to what I wanted, found it, and the finance dept gave me a really good deal on 2008 Mazda CX-9 grand touring. Excellent dealership from start to finish.
I love this dealer! Got my car with Joe. 2013 Miata Club.. I am missing. One car key,car manual and tool kit. Dealer has not help yet! Its being close to 3 Weeks.
Bought car from them, great service and super friendly folks, Highly recommended.
Very professional and helpful.
HB Mazda was great. They actually got me better financing than I was able to get from my credit union (which surprised the heck out of me) and were accommodating when I needed to leave my old car there for the night after picking up the new one. If I had any negative to say, it would be that car was Certified Pre-owned, yet the interior dome light-bulb was burnt out (didn't notice till I'd signed all the papers). Super minor complaint.
Hands down best dealership I've ever been to. Amazing atmosphere! These guys take care of their customers. I didn't feel pressured and got a really great deal.
Team responded quickly. Focused on keeping customer happy.
responded quickly, however, had to cancel my appt to see the car and may hold off from buying for now.
Joe was very professional; however the CR-V that I was interested in was suspect. The right-front fender had obviously been painted (very poorly), yet the CarFax showed no accidents or repairs. It now makes me leery of CarFax. There were other issues with the vehicle, as well. A strange, high-pitch whine could be heard (coming from the engine compartment or from under the dash?) during hard accelleration while getting onto a freeway. The windshield had a large chip on the passenger side. The dealership agreed to address these issues, but indicated it could raise the price of the vehicle, at which point I decided to pass.
Best Car Dealership I have ever been to. The customer service was UNREAL. I recommend them to everyone who is searching for a car.