Harbor Nissan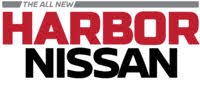 4336 Tamiami Trail
Port Charlotte
,
FL
33980
Mapa e indicaciones
Ventas: (941) 236-5844 Servicio: (941) 629-1171
Hoy
8:00 A M - 7:00 P M
(Cerrado ahora)
Mostrar horas de atención
Ocultar horas de atención
Buscar usados
Buscar nuevos
Por auto
Por carrocería
Por precio
Filtrar resultados
Otros concesionarios cercanos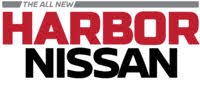 Hoy
8:00 A M - 7:00 P M
(Cerrado ahora)
4336 Tamiami Trail
Port Charlotte
,
FL
33980
Evaluaciones del concesionario
Todas las evaluaciones son de visitas verificadas al concesionario. –
Más información
Price scammers. Purposely mark their cars down on CarGurus to make it appear that it's a great deal. But when you get there they'll ad a $1,995.00 "reconditioning fee" to the price, $987.00 dealer fee, offer you half of what their quoted traded in value was, then try to rip you off if your financing by suggesting an 84 month lease term. They're highly unethical, I'd avoid this dealer at all costs.
22 ene. 2020
Respuesta del concesionario actual:
Thank you for your review, we are always looking for ways to improve. We have priced our reconditioning fee and dealer fee competitively with other dealers in the area. The trade in values are again based on what the market in our zip code and surrounding areas dictate. Finally, each customer may choose which finance term works best for them. I am sorry you feel you did not have a good experience. We do try to provide our customers with the best service and competitively price our vehicles.
Dealership made contact right away. I met with the salesman he was nice and courteous. We went in to start on negotiations they brought in the sales manager. I thought he was a little pushy and really wouldn't explain Why a $1500 fee was added to it. And it seems like the more questions I asked about certain fees the more frustrated he got with me.
10 ene. 2020
Respuesta del concesionario actual:
Our goal is to provide all guests with all the information they need/request to make and informed buying decision. I am sorry you do not feel you received this buying experience.
Great experience!! Excellent customer service!! They were willing to work with us to get the payments we needed at a great rate!
No problem with the call from the dealer , very professional and helpful.
9 oct. 2019
Respuesta del concesionario actual:
Ron, Thank you for taking the time to share how we did. We always welcome the opportunity to EARN business.
Prompt professional service. Very pleased with this dealership. You will not be disappointed.
9 oct. 2019
Respuesta del concesionario actual:
Thank you for your kind words. We strive to provide every guest with a five star experience.
The dealer responded quickly, however the listed sale price was not correct. The ad I responded to was 7000 less than the actual sale price. It's a good thing I was notified it was sold before I left.
9 oct. 2019
Respuesta del concesionario actual:
Thank you for your review, our goal is to provide a professional, and friendly car buying experience.
I spoke with he internet sales manager and he informed me that the price quoted was for financed through Nissan only. I applied for financing and they checked my credit. Then he sales manager called and gave me a quote $8k higher and said that they internet sales manage was unable to quote me a price. the price shown is not the price you can buy the vehicle for.
27 ago. 2019
Respuesta del concesionario actual:
Keithja, Thank you for sharing your experience. A consumer's credit score does directly effect the finance options available. I would be glad to discuss your personal details on an individual basis. Owner Loyalty Manager, Kelley@harbornissan.com
It was a very satisfying shopping experience. They will be at the top of my list when shopping again.
27 ago. 2019
Respuesta del concesionario actual:
Thank you Kevin, for giving Harbor Nissan a five star rating. We do strive to provide all of our guests with an excellent shopping experience.
29 jun. 2019
Respuesta del concesionario actual:
Thank you for taking the time to leave Harbor Nissan a five star review!
I had to contact dealer twice in order to get a quote, also price that was this displayed on CarGurus was not the same price. It was more like a deceptive marketing price to lure you in, very disappointed overall.
12 jun. 2019
Respuesta del concesionario actual:
Thank you for taking the time to leave a review. Our goal is to provide to our guests an excellent buying experience from start to finish. I apologize for your experience. With regard to pricing, we work hard daily to make sure our inventory is priced correctly and fairly. I would like to speak with you to be able to gather sufficient information to discover the root of the discrepancy and take corrective measures. I can be reached at; kelley@harbornissan.com or my directly line 941-764-5629. Thank you again for your time, Kelley, Owner Loyalty Manager.
Contacted me quickly and professionally
Purchased vehicle .Very nice organization
Cars shown were clean. Salesman was helpful, but never followed up to see if anything else came in or if interested in something else.
Friendly staff. Good communications. Good deal. Ended up buying the from them.
Immediately told the truck I inquired about had been sold. I checked and the ad for the truck was still up. Two salespeople who contacted me never mentioned whether or not they had a comparable truck. They asked alot of the typical questions salespeople ask in their efforts to sell you snything. I don't think the 2017 Titan crew cab for $24 k ever existed. The photo is likely a convenient mistake.
They basically said that do not honor the Var Guru prices, And gave a price 8k more not including fees tax title etc...
The salesguy, Aaron, who worked with me was super helpful and patient. He looked out for my best interest and didn't haggle me or pressure me into something I didn't want. Overall, it was a pleasant buying experience. Thank you Harbor Nissan, and thank you Aaron for getting me into a new truck! I would definitely recommend this dealership to a friend.
Was not the exact car I was looking for but very nice people
Richard was very helpful. & kind.
Dealership email me about truck I called talking to them was easy agreed to meet them as soon as possible met that afternoon by closing I owned the truck and was driving it home well maybe just a little past closing they were kind enough to stay
I emailed the salesman for a few days. We talked about numbers, he said that was something they could work with. When I got there we were $100 off in monthly payment and they added $2200 worth of fees that they really couldn't explain. Not willing to work with you. Rude and unprofessional.
I drove all the way from Cape Coral I walked around the lot looking for a certain car and no one came out to help. While standing in lot I called on my cell phone and a young lady answered. I asked her about the car that I was looking for and she said yes it's in the lot and to come in to see it. I told her I was already in the lot and she said she was gonna send someone out. I waited 10 min when someone came. He directed us to go across the street then said the car is not available . Waist of time
Mostrar evaluaciones anteriores del concesionario
56
Price of vehicles are good salesman are good trade in value is a joke. $3800 trade in for my 2009 GMC Acadia with 101k miles. Kbb cash value was $5900 that's less then what U get for standard trade in. Wasted 2 hours driving there and then another 2hours sitting around waiting for trade in value. I have bought cars from 10 other Florida dealerships and never offered that kind of low ball offer. Trade in a clean car fax 3rd row seat suv with no lights on or issues for $3800 what a slap in the face. One manager there tried to compare my car with 101k miles to a car in Georgia 220 miles away with 138k miles that was selling for $8500. Then tried to put us in a more expensive car so they would have more room to come down in price but still not correcting the trade in value of my vehicle just roll over negative equity. The dealership was busy they had no internet and we waited paietintly with 2 kids for nothing. If u have cash or no trade in it would be a good deal. Please make sure you read to get advertised price u must trade in a vehicle (they rip u off there) and finance through them. I even asked before I drove down there trade in will be kbb correct and the woman Stephanie said yes it is. They called me back a day later and said they got better numbers now and wanted me to drive back down. Told the women who called to have the manager call me. Got no phone call from the manager.
Excellent service by Salesperson Brittany! Drove it, negotiated price and brought it home in less than 2 hours! Thrilled with my purchase!!
Dealer didn't respond online and when called rep never followed up after promise. Seemed to be a bait and switch.
Car was not what I needed but dealer/salesman was nice and accommodating. .dealt with alex..
They advertise low prices but that's not what you pay.The car will actually cost you $10,000+
My experience with Harbor Nissan was one of the worst I got a call first thing in the morning I thought OK great this will be a good dealership Manager told me that a sales rep would be calling me never heard a thing from them this isn't the only dealership that is done this as far as I'm concerned the dealers in southern Florida are terrible
I drove 2 hours and when I arrived, the price stated was double the advertised price because of the incredible qualifications required for dealer incentive pricing. I nearly walked out, but ultimately, I made a deal on a lesser model that I could live with. The people were nice and tried to be helpful though I am still upset about the bait and switch tactics of the dealership. They said all dealer do that. I probably should have checked. When I showed them your printout, they quickly pointed out the disclaimer as if that excused their little deception. (The price on the Altima was quoted at 19,900 before tag and taxes as opposed to CarGuru's quote of 11,578.)
Very unprofessional atmosphere , group of sales guys huddled up in a corner, sales people burping out loud. Restrooms were disgusting . My wife and I were very disappointed . I had the feeling of being looked upon as a sucker coming in thru the door .. and All I wanted was the right price for the vehicle I drove and would have purchased right there.
I contacted the dealership and asked to be called that day to gather information due to the fact if the numbers worked we would be driving several hours the next day to sign the paperwork. I followed up the next day because I was not contacted, then I found the price listed would only be accurate if I met four or more qualifying factors (recent grad, military, current Nissan financing, a coupon, and probably something else). The people were pretty nice on the phone, but when I asked for a part price the guy said he would find out and call him back the next day, which I thought was not a way to earn my business, and I never called.
Spoke with, literally, 5 different people. Practically begged for a price. Finally got a price and it was significantly higher than their online pricing which they agreed was deceiving at best. Still, I tried to negotiate with promises of a return call and NOTHING. everyone I spoke with told me they were running specials and grossly understaffed.....I understand but I am a serious buyer who did all of the legwork myself and found the vehicle I wanted. There was nothing to do but agree on a price. And, we were close but how can I purchase a car from a dealership who, obviously, doesn't think that returning calls is important. Really sad and I hope they do better with others. I even left a comment on their website and was to have been contacted...you guessed it, NOTHING!
The old bait-and-switch one car that's a really good deal but then the car is not available for one reason or another and they try to put you in something else
While not shown in their ad they told us the internet prices was only for graduating students or retired military! What they showed us was priced far higher than what was advertised.
Called right away. Changed my mind about the car.
Price a little high and also the dealer fee.
Car not available when I called, said they had something else and never got back to me
Every person at Harbor Nissan used vehicles was very professional, no pressure, no games, very up-front & honest, and very accommodating. I was able to get an upgraded vehicle I wanted at a sales price that worked well for me. JR & Mario were great to work with on this deal. The lifetime free oil changes, car wash/vacuums was an added bonus. Thanks & keep up the good work, I will definitely tell my friends about my good experience. -Barbie
Harbor Nissan was very friendly very fast executed the sale of the car very well and we love the car
Called me 4 times to let me know the car was at auction
Drove over an hour to this dealership specifically for the Jeep in the photo and it was not the one that was on the lot. The vin and description on line did match.
Great I have received additional inf
Dealer contacted me, but only after numerous calls and messages. Not a very happy experience. Was very interested in the vehicle for sale but could never get the actual questions I had answered. I live approximately three hours from the dealership and didn't just want to make a trip for nothing before I had these questions answered.
A representative from the dealership called me and asked me many questions. When she asked me what was most important to me? I responded, the bottom line out the door price. She asked me if I would like to come in and drive the vehicle. Newsflash: I live 3 hours away, I want to negotiate on the phone then come and drive the car and close the deal. Evidently they didn't like that answer so my name went in the garbage can. I have done that many times, if their car is all the ad says we probably would close the deal IF they were fair. I'll keep shopping.
Helped me get the answers I needed
Best car dealership I have ever dealt with. I would suggest them to anyone looking for a car.
Exceptional response and helpful
Dealer and I agreed to purchase the car and I signed Buyers Order and gave credit card number to hold it, but we later discovered the car did not have $3000 in options that the dealer represented that it did have. Dealer refused to allow any discounts to allow for this., and to the best of my knowledge sent it back to auction. They don't know what they are selling and refuse to make things right.
We are working on the deal. Cannot rate them yet. Thank you
Great really on top of everything!!!
Contacted me, Kevin said he would have two vans on lot by a certain day and I made an appointment to go see. got there and no van on lot to view, Kevin said he would follow up with pricing, warranty and other items as soon as the vehicles were back from being certified, One week gone by already and no communication from Harbor Nissan. I am disappointed.
Told car was there and then, when arrived, was locked up in another business. Didn't get to see and when I was supposed to leave home to look at it the next day, after canceling plans to see another, I was told it was sold. Very bad business conduct.
Horrible! Made a deal with me on this vehicle, had already sent them financial paperwork & they sold it to another customer the next morning!
Contacted me about the truck by phone.
Had too many undisclosed fees. Went somewhere else!
The overall experience was terrible. The only reason I still purchased the truck, is because as luck would have it this dealership was the only one I found with this particular year model with the miles. The customer service from the sales consultant was terrible at best. He never showed me the truck, he never demonstrated a thing. I am 42, I've purchased many cars, never been treated so bad. I was given the by the salesman and told go drive it. I had no idea where I even was. Once the salesman greeted me and handed me the keys he pretty much disappeared. Very rude, very cold. No thanks, nothing! The used car manager was no better he also sucked. He was full of it. The only person nice was a gentleman by the name of Aaron. He took over the deal and actually treated my wife and I like buying customers. Other than this gentleman being very nice and trying to make things right, I would never recommended this dealership to anyone I know.
They were consistent. I like that.
Dealers will contact u when u r looking for a car. Port Charlotte called and I spoke 2 a person about my car search and they seem nice and patient. Good sales people at this dealer I would recommend.
Very professional and helpful.