BMW of Springfield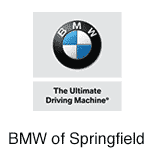 391 Route 22 East
Springfield
,
NJ
07081
Mapa e indicaciones
Ventas: (973) 310-6579 Servicio: (866) 407-5948
Hoy
9:00 A M - 8:00 P M
(Abierto ahora)
Mostrar horas de atención
Ocultar horas de atención
Buscar usados
Buscar nuevos
Por auto
Por carrocería
Por precio
Filtrar resultados
Otros concesionarios cercanos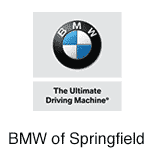 Hoy
9:00 A M - 8:00 P M
(Abierto ahora)
391 Route 22 East
Springfield
,
NJ
07081
Evaluaciones del concesionario
Todas las evaluaciones son de visitas verificadas al concesionario. –
Más información
Helpful response to my questions.
Did not buy the car buy my salesman was top notch
Fantastic and fast Cleaning dept was little sloppy but wife is happy with her new car
Awesome great people, ask for Jeremy he is a very cool person. I bought my car from him.
Had initial call with sales guy and went well however after it got to pricing he became non responsive. Did not expect it from a BMW dealership.
The sales person was very helpful and not pushy at all. Unfortunately the car I was looking was gone, so I have very limited experience with the sales person.
Extremely nonprofessional. One day one price, another day another price, third day third price. A salesman in the regular grocery more professional than in BMW Springfield.
Contacted me right away and was very attentive.
The communications were good, but the car was not what we expected for the price
Mostrar evaluaciones anteriores del concesionario
19
VERY VERY BAD EXPERIENCE. yes contacted and I bought car. ONLY TO LEARN AFTER I SIGNED: wiper blade missing a piece (that I found in the glove box, so they knew it was there) and flipped around when in use and cracked windshield. ONLY TOLD AFTER I SIGNED that there was only ONE key and a new one would cost over $300! Dealer said it's too bad for me since I bought it without being a certified vehicle. Not covered by warranty.
Yes, i received contact almost immediately. It was a very smooth process. I am out of town on business and have not responded back. It was just that fast. I look to respond back tomorrow when I return.
One of the salesman called me to discuss this vehicle. I will monitor this vehicle for a decrease in the asking price.
Please check paperwork before you sign, I trusted them and now I have to pay full price. Yes, it`s my fault for not checking all the paperwork but giving you a heads up !!! After bringing up the issue they said it was a discount ONLY if was financed through BMW even after they charged me an additional $599 for doing financing thru CapitalOne ... Sales Manager was going to check and get back to me, guess what no response shows how they operate and very unprofessional / Next car definitely not here
Very accommodating. While we have yet to conclude title and tag issues, thus far they have been a pleasure to deal with.
I talk to them all the way. Very informative. Very helpful.
I researched what I wanted, found it on their website, called and spoke to Jeremy. Went in the next day to test drive and check it out. I was approved quickly and came back the next day to pick it up. It was the most painless yet thorough car buying service I have ever experienced. I was very impressed by the whole team, from a helpful receptionist when I first walked in, to Jeremy, who was a friendly, responsive and helpful sales person, to Wayne, who processed all my paperwork. Very happy with the whole experience, and obviously with my beautiful BMW!!!
They were very helpful and continue to help me, I'm looking for a 2013 Z4 and I know it's a hard car to find so I really appreciate their help.
Dealer was rude and condescending when I shared my budget with them. I received multiple calls from different sales people. It was confusing.
Responsive with detailed info & answered all my questions & requests. No purchase due to wrong mix of options.
Very responsive. The sales associate Mike Johnson, was very knowledgeable and helpful. I bought the car I was interested in. Great service!!!!!
Stated dome light was fixted. The next day it fell out. It appears mounting clips were broken off. Took 1/2 for the sales person to get back to me from his manager. Had to find salesman after meeting with finance office.