1st Time Auto Sales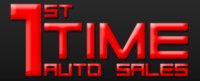 Hoy
10:00 A M - 7:00 P M
(Abierto ahora)
Mostrar horas de atención
Ocultar horas de atención
Buscar usados
Buscar nuevos
Por auto
Por carrocería
Por precio
Filtrar resultados
Otros concesionarios cercanos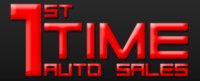 Hoy
10:00 A M - 7:00 P M
(Abierto ahora)
814 E River Rd
Anoka
,
MN
55303
Evaluaciones del concesionario
Todas las evaluaciones son de visitas verificadas al concesionario. –
Más información
They contacted me back right away but we couldn't get out there fast enough to test drive and check out the car and the car was sold just within a few days to week after I emailed them. The guy did let me know of another model but I was interested in a particular color. Otherwise IF they did have another vehicle that I had interest in I'd definitely contact them again.
He let me know it was sold right a way.
Mostrar evaluaciones anteriores del concesionario
1
The dealer respinded right away.