Concesionarios Mercedes-Benz cerca de Dallas, TX
Mostrando concesionarios Mercedes-Benz dentro de 50 mi de Dallas, TX
Concesionarios Mercedes-Benz autorizados
6113 Lemmon Avenue
Dallas, TX 75209
(Abierto ahora) 8:30 AM - 8:00 PM
"Promptly received a text from Augustine. He was courteous, knowledgeable and not pushy whatsoever. I had questions, which he researched and quickly got back to me. The vehicle actually exceeded my expectations when I traveled 60 miles to see it. Everyone we encountered associated with the dealership was helpful and professional. First rate dealership!"
601 N Belt Line Rd
Irving, TX 75061
(Abierto ahora) 9:00 AM - 8:00 PM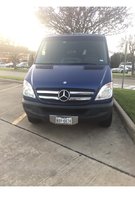 "Good customer service "
1300 Texan Trail
Grapevine, TX 76051
(Abierto ahora) 8:30 AM - 8:00 PM
4201 Beltway Pl
Arlington, TX 76018
(Abierto ahora) 8:30 AM - 8:00 PM

"will never use or recomend this dealership,unresponsive after sale, stripped out floor mats before I picked up car after I bought it, lied about extra key. - Highly recommend finding another dealership to deal with that has honesty and integrity and not just trying to rip you off"
6455 Dallas Pkwy
Plano, TX 75024
(Abierto ahora) 8:00 AM - 8:00 PM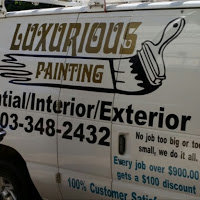 "Very professional people "
2080 N Central Expy
McKinney, TX 75070
(Abierto ahora) 7:00 AM - 8:00 PM

"Exchanged several emails with the dealership. Went to see the car but it was in service. Will go see again. "
5601 South Bryant Irvin Road
Fort Worth, TX 76132
(Abierto ahora) 8:30 AM - 7:30 PM

"Great communication, everyone helpful,salesman was great "
601 N Belt Line Rd
Irving, TX 75061
Mostrando concesionarios 1 - 8 de 8