Concesionarios Mazda cerca de Kansas City, MO
Mostrando concesionarios Mazda dentro de 50 mi de Kansas City, MO
Concesionarios Mazda autorizados
1 NE Vivion Rd
Kansas City, MO 64118
(Cerrado ahora) 8:30 A M - 8:00 P M
"Really enjoyed working with Paul. He wasn't pushy and was so helpful. Would highly recommend him! "
5900 N Oak Trfy
Kansas City, MO 64118
(Cerrado ahora) 8:30 A M - 8:00 P M
7722 Metcalf Ave
Overland Park, KS 66204
(Cerrado ahora) 8:30 A M - 8:00 P M
"I would have given a 5 but the car was mistakenly advertised as having ivory interior and it had black which I will not have. I had driven in from out to town so I wasted a afternoon and tank of gas! "
13900 Washington St
Kansas City, MO 64145
(Cerrado ahora) 8:30 A M - 8:00 P M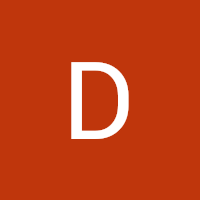 "Absolutely the worst experience ever. Had appointment to see the car the other night. Had numerous texts and emails making sure I was coming. I cancel everything and drive over an hour to get there, only to be told car is sold. I expressed my displeasure in not being contacted, but they didn't care, just wanted to sell me a different car. The sad thing is the car I wanted to see was on the lot with no sold sign on it. And it's still listed for sale here and on their website. I sent note to dealer, to the person texting me, and replied to emails...no one has replied. Very bad service. I did give them a chance to redeem themselves before I posted this review."
975 SE Oldham Pkwy
Lee's Summit, MO 64081
(Cerrado ahora) 9:00 A M - 8:00 P M
"Great sales staff, they are very passionate about working with you to get you in that car or truck. I would definitely recommend them to other car buyers. Sonny Gibson. My salesman is the best"
1551 S Hamilton Cir
Olathe, KS 66061
(Cerrado ahora) 9:30 A M - 7:00 P M
"Leslie was very helpful as were the other employees. I bought the car that is shown and will pick up tomorrow."
935 W 23rd St
Lawrence, KS 66046
(Cerrado ahora) 8:00 A M - 8:00 P M
2829 Iowa Street
Lawrence, KS 66046
(Cerrado ahora) 8:00 A M - 8:00 P M

" I spoke with Zee Parker who kindly made contact with me and said my offer was not acceptable with his manager. Since then I noticed a reduction in the selling price and i am willing to still make my same offer but have not heard back from Mr Parker or Laird Noller Lawrence Automotive. Thanks' "
Mostrando concesionarios 1 - 8 de 8