Concesionarios Land Rover cerca de Miami, FL
Mostrando concesionarios Land Rover dentro de 50 mi de Miami, FL
Concesionarios Land Rover autorizados
20800 NW 2nd Ave
Miami, FL 33169
(Cerrado ahora) 9:00 AM - 6:00 PM
20900 NW 2nd Ave
Miami, FL 33169
(Cerrado ahora) 9:00 AM - 6:00 PM
"I drove 3 hours round trip to Warren Henry Jaguar. I had a nice experience there, and purchased this amazing high performance Sports Car from them!! I would recommend them to anybody in the market for a new or used Jaguar/Range Rover!!"
16750 S Dixie Hwy
Miami, FL 33157
(Cerrado ahora) 9:00 AM - 6:00 PM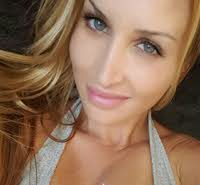 "They kept in contact with me offering me options."
400 W Copans Rd
Pompano Beach, FL 33064
(Cerrado ahora) 9:00 AM - 5:00 PM
"The salesperson was helpful and did the proper follow up. Unfortunately, the vehicle didn't have the features we were seeking."
Mostrando concesionarios 1 - 4 de 4