Concesionarios Alfa Romeo cerca de San Jose, CA
Mostrando concesionarios Alfa Romeo dentro de 50 mi de San Jose, CA
Concesionarios Alfa Romeo autorizados
4520 Stevens Creek Blvd
San Jose, CA 95129
(Cerrado ahora) 9:00 AM - 7:00 PM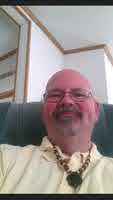 "Nice staff responded quickly"
2330 N Main St
Walnut Creek, CA 94596
(Cerrado ahora) 9:00 AM - 6:30 PM
"Great working with sales staff!! "
2700 Shattuck Ave, STE 200
Berkeley, CA 94705
(Cerrado ahora) 10:00 AM - 7:00 PM
"Tried to give me minimal buck for my trade in.. made me feel like my car was worthless when it reality it isnt. Small lot cool people and everything but man that was kind of a slap to the face "
2700 Shattuck Ave
Berkeley, CA 94705
1540 Pine St
San Francisco, CA 94109
(Cerrado ahora) 10:00 AM - 6:00 PM
"They had all sorts of "features" listed and package options for this car that didn't belong (LE package? That's a Camry). When I asked, they said, "Even if we take them off it won't change the price of the car." The sentence structure in written communications was garbled, confusing and poorly composed. I could tell if it was a mstter if ESL or lack of education. I don't trust that a buying experience would be any better, so after finding the perfect car, looks like I have to move on and keep looking. "
2 California Dr
Burlingame, CA 94010
2330 N Main St
Walnut Creek, CA 94596
(Cerrado ahora) 9:00 AM - 6:30 PM
Mostrando concesionarios 1 - 7 de 7