New smart fortwo For Sale Near Denver, CO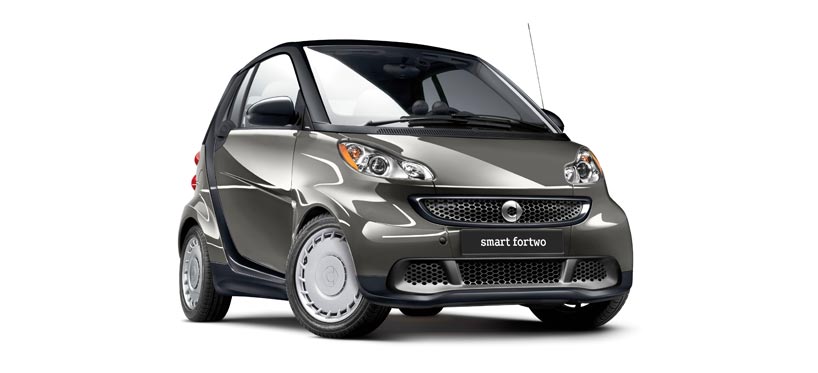 New Search smart fortwo
Within 75 miles of Denver, CO
2001 smart fortwo Review
"Very good fun, easy to park, cheap running costs."
Very very good fun to drive round the city. Able to go round a 90 degree corner at 30mph! Only in the dry though, as it has a tendency to carry on in a straight line in the wet if you turn too quickly!
No results found. Try a new search with a larger radius, or search for a different model.
Checking your number
We will call you first if it is unverified.
Close
Similar Cars
New Car Listings By City
New smart fortwo in Colorado Springs CO

4 dealers

New smart fortwo in Albuquerque NM

2 dealers

New smart fortwo in Provo UT

1 dealers, 17 listings starting at $14,330

New smart fortwo in Salt Lake City UT

1 dealers, 17 listings starting at $14,330

New smart fortwo in Lincoln NE

1 dealers, 17 listings starting at $14,900

New smart fortwo in Oklahoma City OK

2 dealers

New smart fortwo in Phoenix AZ

1 dealers, 47 listings starting at $13,980

New smart fortwo in Las Vegas NV

1 dealers

New smart fortwo in Springfield MO

1 dealers

New smart fortwo in Dallas TX

2 dealers, 64 listings starting at $13,590

New smart fortwo in Minneapolis MN

1 dealers

New smart fortwo in Rochester MN

1 dealers

New smart fortwo in Indio CA

1 dealers, 33 listings starting at $13,980

New smart fortwo in Little Rock AR

2 dealers

New smart fortwo in Austin TX

1 dealers

New smart fortwo in College Station TX

2 dealers, 12 listings starting at $14,330

New smart fortwo in Los Angeles CA

5 dealers, 58 listings starting at $13,980

New smart fortwo in San Diego CA

1 dealers

New smart fortwo in Memphis TN

1 dealers

New smart fortwo in Madison WI

3 dealers

New smart fortwo in Houston TX

3 dealers, 12 listings starting at $14,330

New smart fortwo in Santa Barbara CA

3 dealers, 25 listings starting at $13,980

New smart fortwo in Stockton CA

2 dealers

New smart fortwo in Kennewick WA

1 dealers