New Volvo C30 For Sale Near Pittsburgh, PA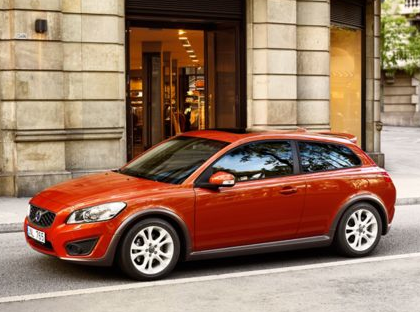 New Search Volvo C30
Within 75 miles of Pittsburgh, PA
2010 Volvo C30 T5 R-Design Review
"In a sea of 2 door coupes the C30 R-Design does stick out."
I purchased this car almost on the unique looks alone. Both the interior and exterior set it apart from other sub $30k coupes. The R-Design package made this car for me. I would not have probably been attracted to it otherwise. The additional styling, the blue accents, and wheels all made it appeal to me. Aside from the R-Design specifics, the...
No results found. Try a new search with a larger radius, or search for a different model.
Checking your number
We will call you first if it is unverified.
Close
Similar Cars
New Car Listings By City
New Volvo C30 in Akron OH

4 dealers, 5 listings starting at $27,648

New Volvo C30 in Cleveland OH

4 dealers, 5 listings starting at $27,648

New Volvo C30 in Erie PA

1 dealers, 1 listings starting at $28,620

New Volvo C30 in Columbus OH

3 dealers, 2 listings starting at $26,995

New Volvo C30 in Harrisburg PA

12 dealers, 27 listings starting at $23,132

New Volvo C30 in Buffalo NY

2 dealers, 8 listings starting at $28,995

New Volvo C30 in Washington DC

15 dealers, 32 listings starting at $23,132

New Volvo C30 in Baltimore MD

18 dealers, 45 listings starting at $23,132

New Volvo C30 in Toledo OH

3 dealers, 7 listings starting at $28,445

New Volvo C30 in Detroit MI

4 dealers, 11 listings starting at $27,812

New Volvo C30 in Roanoke VA

2 dealers, 1 listings starting at $30,825

New Volvo C30 in Rochester NY

2 dealers, 8 listings starting at $28,995

New Volvo C30 in Dayton OH

5 dealers, 2 listings starting at $26,995

New Volvo C30 in Scranton PA

7 dealers, 2 listings starting at $31,695

New Volvo C30 in Allentown PA

23 dealers, 55 listings starting at $26,395

New Volvo C30 in Richmond VA

5 dealers, 4 listings starting at $29,291

New Volvo C30 in Cincinnati OH

4 dealers, 2 listings starting at $28,795

New Volvo C30 in Philadelphia PA

25 dealers, 64 listings starting at $26,395

New Volvo C30 in Syracuse NY

2 dealers

New Volvo C30 in Fort Wayne IN

3 dealers

New Volvo C30 in Lexington KY

2 dealers, 6 listings starting at $26,190

New Volvo C30 in Saginaw MI

2 dealers, 7 listings starting at $28,445

New Volvo C30 in Greensboro NC

7 dealers, 27 listings starting at $26,395

New Volvo C30 in Johnson City TN

4 dealers, 12 listings starting at $26,125