New Porsche Boxster For Sale Near San Antonio, TX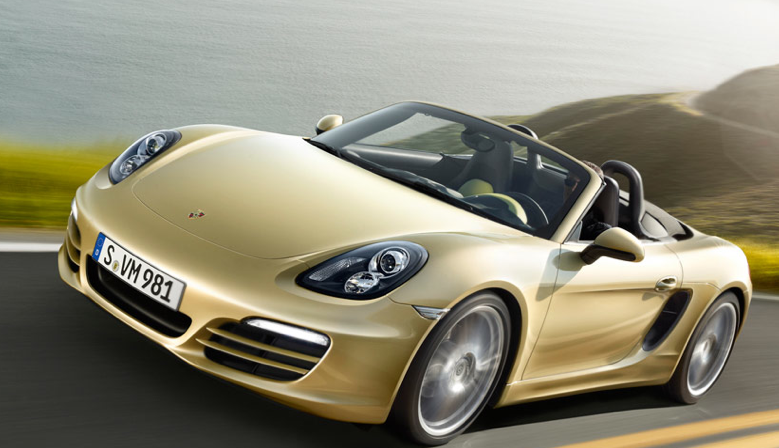 New Search Porsche Boxster
Within 75 miles of San Antonio, TX
2011 Porsche Boxster Spyder Review
"Can't think of a better way to travel these days- come rain, come shine!"
Review will be added later after the first months of driving.... Now had the Boxster for a month and all the skeptics have been proven wrong. This is such a good drive and the handling is spot on. Engine is extremely flexible and the PDK is just so refined and fast. Rood down and it is the right thing. Can't think of a better two seater sports ...
No results found. Try a new search with a larger radius, or search for a different model.
Checking your number
We will call you first if it is unverified.
Close
Similar Cars
New Car Listings By City
New Porsche Boxster in Austin TX

2 dealers, 13 listings starting at $64,980

New Porsche Boxster in College Station TX

2 dealers, 11 listings starting at $65,915

New Porsche Boxster in Houston TX

3 dealers, 11 listings starting at $65,915

New Porsche Boxster in Dallas TX

5 dealers, 51 listings starting at $60,225

New Porsche Boxster in Shreveport LA

1 dealers

New Porsche Boxster in Baton Rouge LA

2 dealers

New Porsche Boxster in Oklahoma City OK

1 dealers, 13 listings starting at $60,970

New Porsche Boxster in New Orleans LA

2 dealers

New Porsche Boxster in Tulsa OK

1 dealers, 6 listings starting at $62,680

New Porsche Boxster in Jackson MS

1 dealers, 2 listings starting at $61,052

New Porsche Boxster in Wichita KS

1 dealers, 5 listings starting at $65,265

New Porsche Boxster in Albuquerque NM

1 dealers

New Porsche Boxster in Pensacola FL

1 dealers

New Porsche Boxster in Birmingham AL

2 dealers

New Porsche Boxster in Kansas City MO

1 dealers, 7 listings starting at $61,915

New Porsche Boxster in Colorado Springs CO

3 dealers, 5 listings starting at $55,690

New Porsche Boxster in Tallahassee FL

1 dealers, 2 listings starting at $67,250

New Porsche Boxster in Phoenix AZ

1 dealers, 7 listings starting at $56,420

New Porsche Boxster in Saint Louis MO

2 dealers, 3 listings starting at $70,360

New Porsche Boxster in Nashville TN

1 dealers, 9 listings starting at $54,481

New Porsche Boxster in Denver CO

3 dealers, 11 listings starting at $55,690

New Porsche Boxster in Lincoln NE

1 dealers

New Porsche Boxster in Chattanooga TN

1 dealers, 8 listings starting at $65,190

New Porsche Boxster in Atlanta GA

3 dealers