Looking for a New Audi A3 in your area?
CarGurus has 278 nationwide Audi A3 dealers with 7,283 new car listings.
Have you driven a 2015 Audi A3?
2015 Audi A3
Overview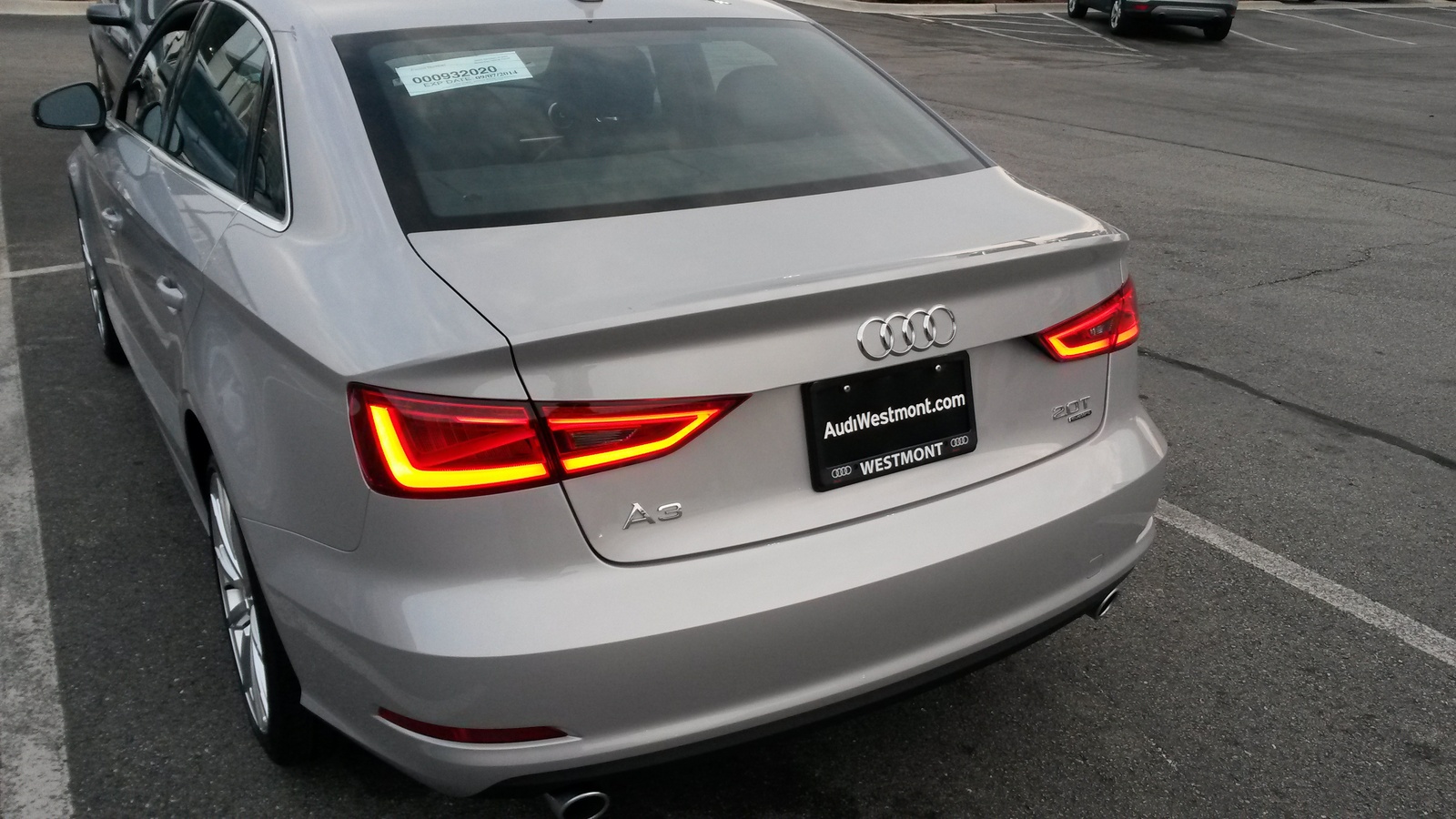 Make no mistake: The A3 sedan was built in China, for China. Averaging about 1 new dealership a week over there, Audi has made quite the impression in the relatively new market, and being the most fuel-efficient upscale auto maker in a country choked by crippling pollution certainly can't hurt growth. The numbers don't lie, and Audi is the most popular premium brand in China, where the market has finally opened up beyond government contracts and corporate executives.

That means the time is right for a small premium sedan. And before anyone tries convincing you that the U.S. was the real target for this new notchback, take a look at the sales figures—China is buying more than three times the number of Audis these United States are.

So what does that mean for the A3? Tiny and tech-y, for starts. Funny that this sedan is considered such a radical departure from the A3's usual hatchback/wagon sensibilities, as it's built on a VW Golf architecture, right in the Foshan VW factory in southern China. Sadly, this is strike 1 for the little Audi that could, starting its life cycle having to defend against accusations of being a gussied-up Golf. That said, it's not a baseless rumor.

Still, there's a lot of good to find in the A3, and the market will no doubt respond in kind. Just don't think you're going to cram 4 full-size adults into it and head off to a lunch meeting. A compact sedan it still is, premium or no.

Thankfully, an Audi it still is as well, and that means some competent handling and potent little mills that'll make driving somewhat less of a chore. No manual gearboxes are making their way to our shores in the A3, so abandon any hope of rowing your own, but the 6-speed, dual-clutch automated manual manages the job quite nicely, and if you choose to go beyond the entry level in this entry-level Audi, you can even employ some paddle shifters to help make the job easier.

But back to that entry level. Audi wanted to make sure it didn't alienate any potential new customers with some of the trappings of "proactively priced premiums." Fake leather, manual climate controls and powerless seats are some of the horrors awaiting new arrivals in the premium car market. Audi avoided all of that with standard options like real leather, dual-zone climate controls, a power driver's seat and even a sunroof. And to attract the notoriously tech-enamored Asian and younger crowds, they've packed the A3 with some of the best stuff out there.

But the best news is not regarding what the A3 contains, but the potential therein. By using a modular board for the heart of its electronics, that means hardware as well as software can be updated as the A3 ages. For now, that means an Nvidia Tegra 2 processor, but as new tech becomes available, the A3 will be accordingly upgraded. Gone are the days when you buy a "new" car and get greeted by a 5-year-old GPS or infotainment system.

Audi is also fitting every A3 with a built-in 4G connection, intended to make live software updates a possibility. While anything that precludes a trip to the dealer is welcome, the data plans offered leave a lot to be desired. Six months of free data for new buyers sounds great, but AT&T will offer 2 data plans thereafter: $99 for 5GB spread over 6 months or $499 for 30 spread over 30, and anyone who has used their phone as a GPS will know just how quickly those gigs will get devoured, especially when you add Google Earth and the other apps included, like Facebook and Twitter.

But before your data runs out, you'll enjoy all that tech goodness on a 7-inch LCD that rises from a recessed cavity in the dash like some techno monolith, but only if you go for the nearly $2,000 navigation package. Otherwise it'll be a scant 5.3 inches.

All this tech is controlled by a console-mounted dial controller with a center touchpad, and the usual 4 buttons surrounding it have been converted to 2 toggle switches handling navigation, radio, phone and stored media. Get familiar, because the same setup is coming to the rest of the Audi lineup very soon.

The only sad part is that all this tech lives in a dashboard reminiscent of the first time I sat in a cab-forward-design minivan, with the raked windshield giving way to an expanse of flat plastic that looked perfect for serving a 3-course meal. It's slightly visually dominating when you first sit in the car, and likely the source of the majority of coming complaints about this being a "cut-rate" Audi. That and the lack of any USB ports. What were they thinking?

For power, the A3 will get a pair of direct-injected, turbocharged engines, in 1.8- and 2.0-liter flavors. The 1.8 is the same 170-hp, 200-lb-ft/torque mill we've seen already in multiple VW applications, but the 2.0 has been massaged a bit. That engine now delivers 220 hp and 258 lb-ft of torque, with the twist starting at 1,600 rpm and sticking around until 4,400—enough to get the A3 to 60 in less than 6 seconds. Going with the 1.8 will add about a second and a half to that time and actually cost you a bit at the pump. The 2.0 enjoys an EPA estimated 24 mpg city/33 highway, while the 1.8 is stuck with 23/33, even though it's got front-wheel drive instead of the 2.0's Quattro all-wheel-drive (AWD) setup.

But again, our preferences seem as though they'll have very little effect on the A3's success or failure. Whether or not China will warm up to this entry-level premium is the real deciding factor. Let's hope they do, as the A3 is a competent, capable little sedan. No, it's not as flashy as some other offerings, and it won't send you into tire-smoking heaven, either. But there's something to be said for simply doing a job well, no? Just give us some USB ports, please.
Updated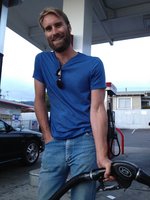 A CarGurus contributor since 2008, Michael started his career writing about cars with the SCCA - winning awards during his time as editor of Top End magazine. Since then, his journalistic travels have taken him from NY to Boston to CA, completing a cross-country tour on a restored vintage Suzuki. While his preference is for fine German automobiles - and the extra leg room they so often afford - his first automobile memories center around impromptu Mustang vs. Corvette races down the local highway, in the backseat of his father's latest acquisition.
What's your take on the 2015 Audi A3?
Looking for a Used
A3
in your area?
CarGurus has

8,430

nationwide A3 listings starting at

$5,995

.
Audi A3 Questions
There aren't any questions yet. Ask the first question!