2014 Maserati Ghibli
User Reviews
Average Ratings from

2

reviews
Displaying all 2 2014 Maserati Ghibli reviews.
Jhoks

writes:
2014 Maserati Ghibli S AWD
Review
Pros
handling, acceleration, seat comfort, outstanding sat nav, fit and finish is outstanding
Cons
a bit noisy, and you must drive it hands on, it is not a cruising vehicle

Gorgeous To Look At And Much Fun To Drive — We were not sure at the beginning and felt we needed a second extended drive to check it thoroughly. It passed all tests in city traffic, on windy and hilly roads and open freeway. The braking is tremendous and you can actually adjust the pedals from the drivers seat. There is a persistent growl of the engine when driving above 60 mph and it just is what it is. We drove the Q4 and it hugs the road like glue, has instant power and tremendous comfort. We had the sport package and most of the luxury options. Our other cars are a Ferrari California and an Acura MDX, so this was the sedan we were looking for to fill the gap. At the end of the drive we decided to purchase the Q4 with sport, premium (not the top end) stereo and most of the upper end packages. We tend to keep cars for a long time, so it has to fit into the larger picture. The maintenance schedule and costs are very reasonable and it runs on 10% ethanol, which the Ferrari does not. Over all, we think this is a cost effective option in contrast to the higher end Maserati's and delivers much more value. Will have to see how the depreciation works out, but my wife wants this as her primary vehicle.
Primary Use: Family transportation
Find a new Maserati Ghibli near you
MSRP:
$65,600
Search Maserati dealers to find exactly the car you want.
MKKING

writes:
2014 Maserati Ghibli S AWD
Review
Cons
Gear shifter annoying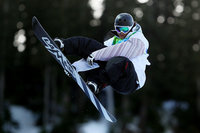 Very Practical — For the price point this Ghibli is a great family sedan. It has sufficient power, but nothing crazy. It sounds good. Bells and whistles are nice. Good for carrying kids and adults and looks good of course. Wish the shifter wasn't so hard to work.
Primary Use: Family transportation
Displaying all 2 2014 Maserati Ghibli reviews.
Reviews From Other Years
Great Drive, Great Family Car
Bought it so I could have fun driving a family car. Big luxurious fast great handling sounds amazing. Mostly love the car. Do not like the radio controls and the fact that the lights are all automatic... Read More
Read all 2015 Maserati Ghibli reviews
Great Car If You Know How To Work On Them, Or Have A Bottomless Bank Account
It was actually a 1975 Merak, but CAR IQ doesn't list Meraks under Maserati(I guess they won't pass my CAR IQ test). In 1975 it was probaly a real screamer. Faster than a Ferrari 308 of the same vin... Read More
Read all 1973 Maserati Ghibli reviews
Love It!!!!
It's not very fast... but hey, what do you expect, it's built in '69!!! Very load and it shakes whenever you push the gas.....Awesome!!! Also, I love the flames that come out of the exhaust pipes!!!... Read More
Read all 1969 Maserati Ghibli reviews