2013 Mercedes-Benz SLS-Class
User Reviews
Average Ratings from

1

reviews
pdautosell

writes:
2013 Mercedes-Benz SLS-Class AMG GT Roadster
Review
Pros
super classy and fast
Cons
expensive in every way imaginable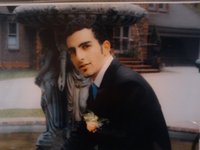 To Die For — This sls is nothing youve ever driven before... does not give you a lot of gas millage but the few miles that you get, can make you go really fast. and dont get me started on how beautiful this car is and how much attention it causes every where you go.
Primary Use: Sport/fun (spirited driving, track racing, off-roading, etc.)
Reviews From Other Years
Sls Amg
This car is perfect to drive on Highways or circuits,but the comfortable is bad.The handling and braking are very good the accelerration okay.The Fun Factor is the best your adrenalin goes more up the... Read More
Read all 2010 Mercedes-Benz SLS-Class reviews
If Everyone Could Afford One, I Wouldn't Be So Special!
One of my favorite rides! Really gets the blood pumping, and yet it is refined and we comfortable on weekend jaunts to the mountains or Las Vegas. The built in wet bar is fabulous and easy to ooperate... Read More
Read all 2011 Mercedes-Benz SLS-Class reviews
Awesome
It's a sls !!! What more can be said !!! It's rather fast , has a dry sump do needs to warm up before giving it any real stick , it's awesome to drive , can't wit for the sun to take it out properly... Read More
Love It
when it comes to performance this car is amazing it appearance is top notch and i havent driven anything to this day more fun. build quality is typical mercedes and eats gas like a fat kid eats cake... Read More
Read all 2012 Mercedes-Benz SLS-Class reviews