2013 Ford Mustang
User Reviews
2013 Ford Mustang
Review Ratings
Average Ratings from

13

reviews
Review Highlights
Click to filter reviews below
Displaying 1 - 10 of 13 2013 Ford Mustang reviews.
Dean

writes:
2013 Ford Mustang Boss 302
Review
Pros
The Boss engine is absolutely fantastic. The power and sound are intoxicating. The car handles better than any human can use on the road is truly made for track use. However, even with the shocks set at 5 on all 4 corners, the suspension doesn't beat you up. For the money, it's one great ride.
Cons
The interior is cheap. The Ford Sync system sucks. Every time I get in and try to get my iPhone to play music, the process reminds me why I now use Apple products at my house instead of regular PC's.
Boss 302 Ls. The Most Fun You Can Have For Under 50k. — I sold my 2006 Cayman S at the end of last year and I was looking for a replacement. The Boss 302 Laguna Seca made my list and after extensive research I decided to pull the trigger. The Boss is not the looker that the Cayman S was, but it's pull and overall power are 2 steps above the Cayman. Also, the maintenance cost of the Boss will be significantly less than the Cayman. These are two totally different cars and I thoroughly enjoy both of them. If you're looking for a race car for the road that doesn't cost and arm and a leg to maintain, the Boss 302 is about as close to perfect as you can get.
Primary Use: Sport/fun (spirited driving, track racing, off-roading, etc.)
Find a new Ford Mustang near you
MSRP:
$22,510
Invoice:
$21,215
Search Ford dealers to find exactly the car you want.
jegto

writes:
2013 Ford Mustang V6
Review
Pros
Head turning looks, classic muscle car style, plenty of power with the new 3.7L engine (this same motor is used in the F150's supercab) comfortable on long trips, nice standard features.
Cons
Knobs for the radio and setup are cumbersome in this base mustang and seem outdated, I'm thinking of adding a Metra electonics kit that changes the A/C and Heater controls to an all digital display with an opening for a double DIN radio with navigation (total upgrade $800) including HD radio and Bluetooth. SYNC is not on mine and I am glad, it's crap.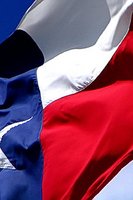 Fun To Drive And Better Build Quality Than A Camaro Or Challenger. — Owned for only six months and this car is great. I switched from driving big trucks for over a decade, so this is my first car to own since 1999. I finally grew sick of the high gas prices given my long commute to work, plus I realized that I rarely if ever used my pick up bed or my back seat. This V6 gets 31 mpg hwy and I'm averaging about 24 mpg right now (60% city / 40% hwy) my silverado 4.8L crew cab averaged 15 mpg. Acceleration off the line is exciting and even more fun in the 3500 - 5000 rpm range. Dual exhaust needs some fine tuning because it's whisper quiet and the air intake seems to be choked off. Ford racing website sells a stock air filter upgrade that they claim adds 22% more air flow to this motor for starters.
Primary Use: Commuting to work
Tim

writes:
2013 Ford Mustang V6 Premium
Review
Pros
handling is excellent!
Cons
rear seating very tight
Nice Looking Car — love the looks and handling. nice power for a v-6! rear seating very tight, poor visibility out rear window. nice, sporty car, fun to drive! interior quality very good, paint is excellent, accessories are nice, but no rear floor mats, trunk space not bad for a "smaller" muscle type car
Primary Use: Commuting to work
Michelle

writes:
2013 Ford Mustang Boss 302
Review
Pros
Super handling and very powerful. Love the Recaros!
Blast To Drive — The Track Key was fun and the Recaro seats were impressive. Overall the car was a blast to drive. The car was a head turner at car shows and on the street. The trunk was spacious and had plenty of room for several show chairs and a cooler.
Jiminnorthport

writes:
2013 Ford Mustang V6 Premium Convertible
Review
Pros
Excellent power. Good highway gas mileage. Got 33 mpg on trip from MN to FL.
Cons
Poor handling on corners at high speed.

Quality 4 Seat Convertible For A Reasonable Price — I like the looks with the top down. It has a serious blind spot when the top is up. The interior is cheap plastic and has numerous rattles from the interior. So far(18000 miles) maintenance has been reasonable. Had to replace speaker under warranty, Car is fun to drive with the top down but is no sports car. My previous car MX-5 drove more like a sports car but I traded it for the mustang to get a back seat.
Primary Use: Family transportation
akjsales8

writes:
2013 Ford Mustang V6 Premium
Review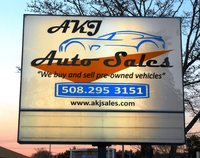 My 2013 Stang — Love this car. It came fully loaded with every option, Nav, heated seats, 6 speed automatic, premium sound system, performance handling package, and lot's more. Added the spoiler, side scoops, new splinter, and a sick Cervini Hood to give it an awesome look.
Primary Use: Sport/fun (spirited driving, track racing, off-roading, etc.)
Rich

writes:
2013 Ford Mustang GT Premium
Review
Great Performer..no Stock Manufacturer In This Class Comes Close — Car speaks for itself...Great Performance...Enough said...Great gas mileage...Easy to drive...handles well...Turns heads all the time and gets nods of approval...6.2 Liter can't touch it...Beautiful styling. Love the 70's look. Muscle all the way!!
Musgt

writes:
2013 Ford Mustang GT Premium
Review
Pros
best performance for the money that can be had. looks great

High Performance — great all around car with excellent performance. gas mileage not the best but it;s a sports car. exterior looks are hard to beat and the interior features ford has done alot to make this car upscale. Hid's are standard on the premium along with Sync, is a nice feature as well
mabrogli2

writes:
2013 Ford Mustang GT
Review
Pros
Very very fast car for the money, handles well for still having a solid rear axle and weighing 3600lbs. Very attractive car and a blast to drive, plus the noise the Coyote 5.0 V8 produces is phenomenal. Great sports car, and probably the best sports car for under $30k.
Cons
Brakes aren't the greatest in the world, interior noise can be a bit loud at times, no independent rear suspension, so handling isn't as good as it could be.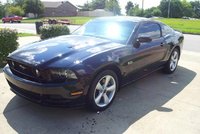 Best Sports Car For Under $30k — Being faster in the quarter mile than the Dodge Challenger and Chevy Camaro, the Ford Mustang GT is also cheaper. There aren't many cars out there that are faster from the factory stock, so power is not a problem. Fuel economy isn't bad either for a 5.0L V8, I average about 22 mpg combined, and on long trips get more than 27 mpg. My only complaint about the car is the suspension and brakes. Both are adequate, but could definitely use some improving. Overall, the 2013 Mustang GT is an excellent car for the money, and a blast to drive.
Primary Use: Commuting to work
Austinmtz1322

writes:
2013 Ford Mustang Boss 302
Review
Pros
This is car is very powerful. It has amazing horsepower with the track key and it sounds beautiful. It is a beautiful car and definitely an head turner. It can take on many cars on the track.
Cons
It is not a daily driver, the gas it wastes it outrages. It is very loud.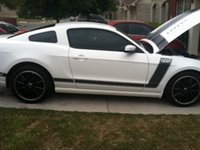 I Loved It But I Am Starting A Family... — This is one amazing car, a pleasure to drive. I have taken it to the track and it is an eye opener. I love this car immensely!! But as stated I'm starting a family and we need to cut back on some payments, I made sure to get a low number as they are worth more!! The production number is VERY important if you want a collector Car!!
Primary Use: Sport/fun (spirited driving, track racing, off-roading, etc.)
Displaying 1 - 10 of 13 2013 Ford Mustang reviews.
Looking for a Used
Mustang
in your area?
CarGurus has

23,358

nationwide Mustang listings starting at

$3,053

.