2012 Volkswagen Passat
User Reviews
Average Ratings from

14

reviews
Review Highlights
Click to filter reviews below
Displaying 1 - 10 of 15 2012 Volkswagen Passat reviews.
tneff350

writes:
2012 Volkswagen Passat TDI SE w/ Sunroof and Nav
Review
Pros
Excellent mileage and overall room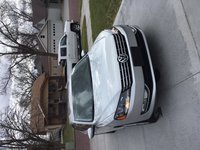 Great Overall Car — This car was great. I did much out of town traveling and experienced great MPG through my interstate travels. Even better while traveling down two-lane roadways at 65-70 MPH. Very roomy car with lots of cargo space for baggage.
Primary Use: Family transportation
Looking for a Used
Passat
in your area?
CarGurus has
27,568
nationwide Passat listings starting at
$695
.
Jasmina

writes:
2012 Volkswagen Passat S
Review
Pros
Drives really smooth and went and had everything checked out and everything seems to be okay with the car. I had everything inspected while buying the car. I took it to Firestone and had them do a thourough inspection on the car because I needed to know if everything was on the up and up with the car.
Cons
its a used car and I bought it at a smaller dealership and I guess they buy rental cars and sell them. Well this car was a rental car before I bough it. so I was a little skeptical about buying the car
Forever Runner! — I like the fact that the car is newer with fewer miles on it. Yes Its a 2012 with 62,000 miles on it. It drives really smooth. I paid 9,500.00 for it which was not bad for this car. I had it inspected inside and out before I bought it at Firestone and everything was okay with the car. They saw no issues as far as why I shouldn't buy the car. There are a few things I don't like about the car and they are that it has a few dings on the body and some scratches. I also am concerned that it was a rental car before. That's the biggest part that I didn't like because it means that a bunch of random people were driving this car and probably some didn't take care of it very well. And I also am scared about the parts on the car. I can imagine that some people rent CARS TO TAKE GOOD WORKING PARTS AND EXCHANGE THEM WITH THE OLD BARELY WORKING PARTS because im sure the rental people don't inspect every single part when the car is brought back.
Primary Use: Family transportation
Chrismax

writes:
2012 Volkswagen Passat SE w/ Sunroof and Nav
Review
Cons
Missing some safety features found in other cars....blind spot, back up cam, lane departure

Good Family Car — Good gas mileage, lots of room for a family. 2012 model year did not have back up cam or rear seat a/c vents which is a must with kids in the back seat. would recommend the Passat. Carefree maintenance for 3 years has been great, just show up every 10K miles and no charge for service.
Primary Use: Commuting to work
Pennman88

writes:
2012 Volkswagen Passat TDI SE w/ Sunroof
Review
Pros
Gas mileage and roominess!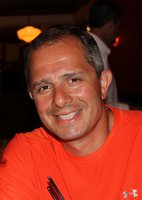 Looks Good And Drives Great! Exceptional Gas Mileage!! — Terrific family car if you don't want and SUV! Tons of room through the car and is drives great! The TDi provides exceptional gas mileage!! Given that VW also makes Audi, I would have love to have seen this car with AWD, but overall, I am very satisfied with this vehicle - great value for the money.
Jay

writes:
2012 Volkswagen Passat SEL
Review
Pros
Great fuel economy and German luxury
Cons
wish it was available in AWD, but that would be an Audi, at an Audi price.
Like An Audi, But Much Less Money — You can see the family DNA here. It looks and feels like an Audi, at much less money. An amazing amount of luxury and performace for the price, and 30+ MPG. Autobahn safe, but not autobahn fast. The nav system is good with the Sirius Travel link (provides realtime traffic data and re-routing). And the Fender sound system is better than any Bose or Harmon Kardon system I have had before.
Primary Use: Commuting to work
LagunaVeedub

writes:
2012 Volkswagen Passat TDI SEL Premium
Review
Pros
I own the TDi with the DSG transmission. I love the ultra quick shifts and the incredible torque of the diesel engine. The fuel mileage is nothing short of amazing: On the highway I easily get 47 Mpg and with a bit of luck and effort I get over 50 Mpg highway.

The Fender sound system is the best I have ever had in a car. The sound is so clear that I can pick out instruments and voices I never knew existed in the music I listen to.
Cons
My car came with Hankook tires and I find them to be pretty noisy when driving on rough surfaces

The GPS navigation radio is very slow. It seems it has a slow CPU and I guess that's why it is so slow to respond to any input.

Fantastic Mileage, Power And Handling — Overall I love this car. I love the diesel engine and its amazing torque. I love the DSG transmission and its super quick shifts. I love the amazing fuel mileage. I use the car as my daily driver and for work. My job involves seeing customers all over southern California and this car is prety close to perfect for my needs. It is roomy (I am 6'2) and is the only car in many years that I have been truly comfortable in. There is plenty of leg room and head room for me, and if I get in the back, I sit extremely comfortably in the back seat with the front seat adjusted the way I need it. The car is maybe not a true sports sedan but I never expected that it would be. It cruises very very comfortably on the freeway and when I want to "play" a little on tight back roads, the steering tightens up very nicely with good response and the car feels very very stable and solid through turns. The sound system sounds really fantastic with clear, powerful sound that is just a joy to listen to. The only downsides I have found so far, is the GPS navigation system is generally slow (has a slow CPU) and the tires that came on my car are noisy when driving on rough roads.
Primary Use: Commuting to work
kelewele

writes:
2012 Volkswagen Passat SE w/ Sunroof
Review
Pros
Great family car, lots of leg room. Fuel efficient.
Cons
Need to have home link standard not optional in this centry

Review

writes:
2012 Volkswagen Passat SE
Review
Pros
The passat has looks great and has plenty of room inside, particularly for the back seat passengers. It also has nice trunk space and ample storage in the passenger compartments. I like the little things like a sunglasses holder and a specific space in the glove box to hold the owners manual.
Cons
The drivers seat has an almost constant squeaking sound. I have taken it twice to be repaired but the dealership has not been able to fix it.

Bad Choice — Avoid this car - purchasing this car was a huge mistake for me as I cannot get Vista Volkswagen to stand behind the product and repair the defective seat. Each day I drive this car I am disappointed. Choose any other vehicle.
Primary Use: Commuting to work
Nick_99

writes:
2012 Volkswagen Passat SE
Review
Pros
Good handling. Torque helps the 170 hp engine.
Cons
Driver seat needs to be more adjustable on SE model

New Passat Great Addition To Vw Line — The 2012 Passat has been a great car the first 14,000 miles. Great gas mileage on the road approaches 33 mpg and the torquey 170 hp 5 cylinder gives plenty of pep for most. VW handles well, and has plenty of room for all but the very tall. Anyone set on a Toyota Camry or Chevy Impala, Honda Accord, needs to take a look at the new Passat.
ladylikesVW

writes:
2012 Volkswagen Passat V6 SEL Premium
Review
Pros
I like rare cars, I'm not into the dime a dozen variety.
This car turns heads.
Cons
A bit long, harder to parallel park.
The exterior is a bit bland but it has staying power. I chose to add the sport package, now it looks as awesome as it is !

This Lady Loves Vw ! — Owned a 95 Golf, 2002 Altima (garbage), 2005 Jetta, 2008 Passat. This is my 4th VW. I've never had "reliabilty" issues that all the VW haters love to rant about. Every manufacturer has a lemon so get over it. My Golf was going strong at over 350k until it was totalled in an accident. I'm a 30-something women with 1 child, 2 dogs. I don't do soccer mom SUVs so sedan are my thing. When I heard VW was slashing $7000 off the price of the Passat I nearly had a stroke. I was certain they were going to cheapen it down to the level of all the other sedans to compete with the rest of the pack. Let's face it most people will sacrifice quality to save a few bucks. Every time I purchase a vehicle, I seriously shop around, Mazda, Acura, Toyota, good grief, they can't even compare. The interior fit and feel of a German car cannot be beat. I always go back to VW, I think I want a change until I see what's out there and I return to what I know is the best value for my money. Sure I bought the top line model but I still paid $20,000 less than an a similarily tripped out Audi A6 with the same features. The new Passat screams class without being pretentious and that works best for me. Additionally, VW has been great to me and my family, their service has been exceptional, I cannot ask for more.....
Primary Use: Family transportation
Displaying 1 - 10 of 15 2012 Volkswagen Passat reviews.
Looking for a Used
Passat
in your area?
CarGurus has
27,568
nationwide Passat listings starting at
$695
.