2012 Volkswagen CC
User Reviews
Average Ratings from

9

reviews
Review Highlights
Click to filter reviews below
Displaying all 9 2012 Volkswagen CC reviews.
mikeg93907

writes:
2012 Volkswagen CC Luxury Limited PZEV
Review
Pros
Beautiful styling, decent power, great fuel economy.
Cons
Back seat has a center console with storage and cup holders; this can be a plus in many situations but since there's only room for two in the back seat it can also be a con.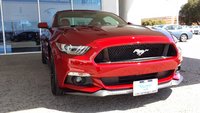 Great Balance Between Utility, Economy, And Sportiness. — I had this vehicle for four years and it was low maintenance, had great fuel economy, and had enough power to get the job done. I ended up selling it so I could get my dream car, a 2015 Mustang GT. However, I would definitely recommend the CC to a person who is looking for style, economy, and sportiness for a reasonable price.
Primary Use: Commuting to work
Looking for a Used
CC
in your area?
CarGurus has
4,023
nationwide CC listings starting at
$7,995
.
donnybaig

writes:
2012 Volkswagen CC Sport
Review
Cons
Being Sports style getting out of the seat is little hassle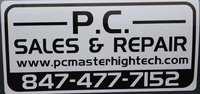 Cc Nice Car To Have — Good Car with Great Mileage Amazingly comfortable for such a large vehicle, very nice interior. Surprisingly fast, also great handling. Great sense of safety, as it is a large vehicle. Fuel consumption, unsurprisingly, is high (25mpg city), though not terrible. dealership service is below par, very expensive and not customer friendly.
Primary Use: Commuting to work
Sehren5959

writes:
2012 Volkswagen CC R-Line
Review
Pros
Beautiful and fun to drive! I always get compliments. Fuel economy is excellent...I now have 17k odo, 25 mpg city, 35mpg hwy if I keep it under 70 mph...which is hard to do. My VW loves to go fast!!!!
Cons
Honestly, I can't think of a single thing I dislike.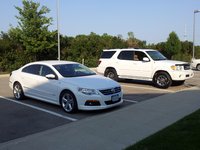 Totally In Love With My Cc!!! — Highly recommend!!! I have a 6 speed manual...so much fun to drive! One of the best vehicles I've ever owned! Comfortable, easy to drive, better fuel economy the I expected. My insurance rates are great too! I will lease another one.
Primary Use: Commuting to work
CAPT_Jack

writes:
2012 Volkswagen CC Luxury
Review
Pros
Great looks, smooth handling, quiet ride, plenty of power without guzzling gas.
Cons
Back seat is comfortable but a little small.

cigblues

writes:
2012 Volkswagen CC Luxury
Review
Pros
Engine 2.0T excellent...as is the DSG 6 speed auto, brakes perfect, handling/ride great balance, stereo, Nav, interior especially the seats, and dead sexy looks, fun to drive
Cons
minor turbo lag, free 36,000 mile service is mostly inspections, while the 40,000 mile service is comprehensive

Best Car For My Use Considering Purchase Price...bang For The $ — I really like the overall build quality...the paint is great. The looks are stunning. The interior is very nice and comfortable on long trips The 2.0T engine is superbly designed, and has plenty of usable power. The transmission shifts very quickly. Consumer reports rates the CC as much better than average. The Accord only received average this year.
Primary Use: Commuting to work
spanky081666

writes:
2012 Volkswagen CC Luxury
Review
Pros
Great Looking and for the Price you cant go wrong.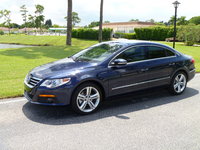 Best German Car For The Price — Like everything about the CC. Its a well made car and you can feel its quality. German Engineering at its best. The CC looks very expensive but its price will amaze you. Well worth investing in compared to Mercedes or BMW.
Greg

writes:
2012 Volkswagen CC Sport PZEV
Review
Pros
Handling and agility
Great Commuter — Very well built, tight and agile. Very comfortable on long road trips, the 2x2 seating front and back suit our family very well. For a sedan, great highway fuel economy. Dollars to donuts....one of the best vehicles I have owned.
Primary Use: Family transportation
zheer1980

writes:
2012 Volkswagen CC Luxury Limited
Review
Pros
Gas saver, reliable, sharp, head turner, I have the Luxury Limited custom made with all available options.
Cons
back seat is too tight and only seats two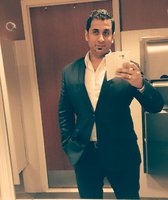 Impressive — My line has sport suspension and 19"wheels and slim tires. Not very practical for snow. you can feel every bump you hit, obviously due to tires having not enough meat on them and the sport suspension system (hard). back seat is only for two people and leg room is tight if you are tall like me (6.0 feet) Overall, I love this car, it can handle any speed at any given time, those sharp turns are nothing for this car even at good speeds, so handling is perfect as any German car would be. it is a very sexy car, almost often people confuse it with Mercedes CLS class as it is the same body style/design by purchased and modified by VW. I have all the technology package I need in this car, 510 Navigation, SD card, Hard Drive and Bluetooth connection and music playing. Voice commands so you can interact with the system while driving and not using your hands (hands-free) I am very happy with this car as it is also a gas saver. I drove from Tucson AZ to Fairfax Virginia on 3 tanks of Gas only and the distance was more than 2200+ miles. normally i drive from and to to work. If you keep up with oil changes, maintenance and everything that VW requires ( just like any other car), this would be a low maintenance car and very stylish.
Primary Use: Commuting to work
Stefan

writes:
2012 Volkswagen CC R-Line
Review
Pros
Astonishing looks...this car really garners quite a bit of attention; especially in Deep Black Metallic w/ the Cornsilk two tone black and beige interior. The DSG transmission option is a must and really makes the driving experience that much more enjoyable in Sport Mode. I also love the fuel mileage, at 31mpg, but I've achieved 36.5mpg on I35 over a period of 2 hours...Amazing for a car that looks better and costs half what a Mercedes CLS costs.
Cons
Not many at all. The CC is a vey well made car with amazing styling and performance.
Love: An Objective Perspective. — I purchased the 2012 CC R-Line package with the DSG transmission and right off the lot I'm amazed. Each day I find new tiny details that make life just that much more simpler. Details such as the tiny yellow lighting of the door locks to show you they are in fact locked; the red LED lights in the ceiling that cast jus an ever-so-slight red hue over the center console; the side-facing corner lights that activate in either direction when the wheel is turned more than a quarter-lock; the ever-so-convenient valet lighting on the undersides of the side-mirrors. The engineers at Volkswagen really went above and beyond to bring Phaeton levels of perfection to the common upper-middle class. The perforated leather and fully heated and electric 7-way seats with adjustable lumbar support give way to a rather spacious cabin. An inviting light is cast throughout just as the key fob's 'unlock' button is pressed and the cars doors pull close with a confident 'thump'. That 'thump' screams 'build quality', something that the CC has in droves. A well positioned seat and intuitively designed multi-media system make the drivers position, a place worth spending some time in. A real step-up, is the extremely easy to use and very accurate voice activated bluetooth system...a standard fitment on the R-Line. I say 'Call John Smith' and it replies with 'Do you want to call John Smith?'. I say 'Yes' and it dials...that easy. The voice isn't even robotic, but a very pleasing and straight forward woman's voice. The car is simply fantastic and if nothing else it's well worth your time to test drive. Especially if you're in the market for a business tool that not only conveys success, but lights the road aflame with it's pure driving enjoyment. Thank you Volkwagen, I really appreciate your dedication, your time, and your talent in building this car. I love my 2012 CC R-Line.
Primary Use: Commuting to work
Displaying all 9 2012 Volkswagen CC reviews.
Looking for a Used
CC
in your area?
CarGurus has
4,023
nationwide CC listings starting at
$7,995
.