2012 Toyota Camry
User Reviews
Average Ratings from

15

reviews
Review Highlights
Click to filter reviews below
Displaying 1 - 10 of 16 2012 Toyota Camry reviews.
recoveryagent007

writes:
2012 Toyota Camry XLE
Review

We Love It So Far — This car is way better than anything we've ever owned and we love the smart key system and the toyota care plan was awesome for the first two oil changes and tire rotations I plan to buy second Toyota in the near future.
Primary Use: Family transportation
Looking for a Used
Camry
in your area?
CarGurus has
77,687
nationwide Camry listings starting at
$1,195
.
Anonymous bought one because:
low maintained and great gas mileage
beersbm2

writes:
2012 Toyota Camry SE
Review
Pros
Great ride, sharp styling
Cons
Warranty is too short

Great For The Price — This is probably the nicest vehicle you can own for ~$330/mo. The SE version is very sporty, especially in the bright red that we have. Car rides well, is very reliable, and is good on gas. I am pretty displeased with the length of the warranty, however.
Primary Use: Family transportation
Mmkillough

writes:
2012 Toyota Camry XLE V6
Review
Pros
Very fuel efficient and quick
Reliable
Amazing interior
Easy to drive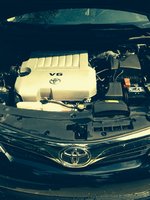 dcothern

writes:
2012 Toyota Camry XLE
Review
Pros
safe, reliable, airbags everywhere
Cons
4 cyl engine lacks highway pep. gotta floor it to get any action.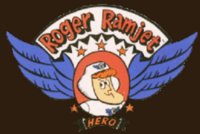 Safe, Relaible — I bought it as a work car to put about 200k on it before I give it to my daughter. the main reason I bought it was thinking of her safety when she gets it. this car has air bags on its airbags. It is relatively loaded, leather seats, back up camera, navigation (rather useless), and a decent stereo, satellite. I spend a lot of time driving, so it needs to be comfortable, reliable, and creature comforts. This is not my first Camry, and I do not like the location and operation of the cruise control. I had a 1990s camry, and it was in the same place and operated the same. Another thing I don't like is that the power ports do not stay hot when the car is off. at least 1 should. The
Primary Use: Commuting to work
car4Matt

writes:
2012 Toyota Camry SE
Review
Pros
I like the look of the car and it drives very good, low in gas.
Cons
I would like more space in the glove compartment, it's not good for when you have small kids.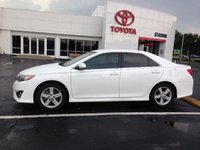 Drives Great, Looks Good! — What I like about the Camry is that you feel control of the car when you are driving it, it's very stable and the brakes are awesome. Fuel costs are low. I love the touchscreen, navigation system, but most of all, is that I can give commands to call one of my contacts or I can just say the phone number and it will dial it for me without me holding the phone. You can also save some addresses on the navigation system that way you don't have to enter them over and over. There are a lot of other features that I never got to use but that are available in this car.
Primary Use: Commuting to work
jblurch

writes:
2012 Toyota Camry Hybrid XLE
Review
Pros
Outstanding gas mileage. Easy to maintain & superb acceleration. Great connectivity with cell phone and media players.
Cons
A bit crampt for larger framed humans. Will fit two large folks and three teenagers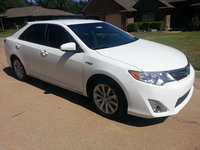 Incredibly Well Thought Out Car For Today's Commuter. — This car is incredible. 43 mpg, Hands free connectivity with phones and media players, Voice activated navigation and low maintenance costs. The engineers got this one right. Technology updates via cell phone data plan. Very easy to drive. Extremely agile and great acelleration when you need it. Some days, I get in the high 60 mpg on a drive into work.
Primary Use: Family transportation
Camryman

writes:
2012 Toyota Camry SE
Review
Pros
Reliable
Comfortable
Sports Pkg (rims, Spoiler, fog lamps, Softex w/ cloth insert seats, paddle shifters)
Fuel economy
Cons
Could use more steering feel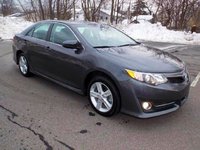 Review Title: 3rd Time Around — Recently I purchased a 2012 Toyota Camry SE. So far I am very happy with the decision. This is my 3rd Camry (previously owned a 2002, and 2005). Both LE. This time I went with the SE as I didn't care for the front end styling on the LE on the new generation (too plain IMHO, even the Chrome bars fail to add any interest), also the light colored cloth seats seemed too hard to keep clean. The SE however while admittedly not as much a stand out visually as a fusion or 6 is clean, understated but classy. I love the fog lights, 17" alloys, and spoiler. Performance is decent. My SE is the 2.5L 4 cylinder. Off the line it's peppy enough. On the highway passing and merging is not a problem. A quick down shift on the paddle shifter makes these things fun(did I just say Fun when talking about Camry). I find the paddle shifters very responsive. The brakes are firm and not mushy. Finally Toyota got the brakes right. The steering and cornering is Camry like, though much improved over past Camrys I've owned or rented. The steering is light and offers very little feedback. If you want sports car agility and feel; try Mazda 6, or Honda Accord. If you want a comfortable, quiet composed ride with reliability to boot. You'll find it here. My SE is very comfortable capable highway cruiser. Gas mileage is great. I can get the advertised 35mpg highway if I am easy on the throttle and stay off those paddle shifters. Otherwise I average around 31-33 highway. Not bad. Definitely a improvement over my 2005. The interior. I like it. Though many car reviews I read slammed it. I think while the interior materials are not as quality as they were in the past, it is certainly better than the misaligned plasticky interiors of the last generation (2007-2011). The front touch areas are soft to the touch. The faux chrome pieces on the SE aren't fooling anyone but, they are tasteful and inoffensive. There is some hard plastic to be found on lower parts of the door sides and the upper part of the dash. Overall the SE's dark interior works for me. I think it will hold up well. I especially like the seats, black Softex (faux leather with dark cloth insets). Definitely classes up the interior. Real leather seats with suede insets are available should you so desire it. The interior is quiet with minimal road noise. I haven't experienced popping noises other report. I do notice a little wind noise. The cars tech is nice. The Bluetooth and iPod, iPhone, jump drive connections are awesome. Pairing my phone was very easy to do. I like the radio and phone controls on the steering wheel. The radio(mine is the standard non-entune, no navi) has a decent interface. It wasn't too hard to figure out. iPod connected no problem. The sound of the stereo is decent. It has tire pressure monitor that will give you the psi for each tire. There is a mpg interface as well. While my car is not perfect (what car is?) overall I love my Camry and I am very happy with my purchase.
Primary Use: Family transportation
Robin_R

writes:
2012 Toyota Camry SE V6
Review
Pros
This car never has a problem with the "get up and go"! It's a lot of fun to drive. Never any problems at all.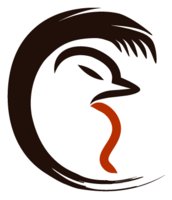 Sporty And Fun Family Car — I love the power this car has. Never a problem passing anyone on the highway. When you hit the pedal, it goes. That's my favorite thing about this car! I also love the sporty look of this camry. Lots of trunk space too. The only con, I wish these came in a convertible. :) Nothing else to complain about.
Primary Use: Family transportation
bbrownauditor

writes:
2012 Toyota Camry SE V6
Review
Pros
Beautiful, eye catching car, with all the modern amenities, such as navigation, back up camera, blue tooth. Extremely roomy and comfortable.
Cons
A little to sporty- prefer a luxury vehicle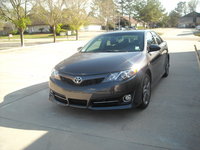 Exceptional Overall — Overall a top quality car for the money. Great amenities for the price. A perfect combination of sportiness and family sedan with plenty of room. Super pick up with a super fast V6 engine while maintaining excellent gas mileage of up to 29 miles per gallon on the highway.
Primary Use: Commuting to work
Displaying 1 - 10 of 16 2012 Toyota Camry reviews.
Looking for a Used
Camry
in your area?
CarGurus has
77,687
nationwide Camry listings starting at
$1,195
.