2012 FIAT 500
User Reviews
Average Ratings from

17

reviews
Performance:
Appearance:
Build Quality:
Overall:
Review Highlights
Click to filter reviews below
Displaying 1 - 10 of 17 2012 FIAT 500 reviews.
Ralph

writes:
Pros
Very economical great MPG, Handles very well, not overly powerful, but it will get you there
Cons
A couple things I don''t care for, the driver's arm rest is a little too short and not wide enough. The head rest restrict your view to the rear., the window controls are in the middle of the console, I keep even after a year, looking for them on the door.
I Am Over All Very Pleased With The Car. It Is Responsive, And Fun To Drive — I have owned the Fiat 500 Pop for a year now. I bought it as strictly use as a commuter car. I have put over 28,000 miles on it in that time. Best commuter car ever, 42+ mpg avg. On my last trip to the NC mnts got 45.5 mpg on cruise @ 67mph 600 mile trip. dislike about this car? I drive mostly inter state highway to get to work, It is nice and quite and feels very solid. I don't get blown around when a truck goes by me.
Primary Use: Commuting to work
Looking for a Used
500
in your area?
CarGurus has
13,936
nationwide 500 listings starting at
$5,999
.
soniaklauber

writes:
2012 FIAT 500 Pop Convertible
Review
Pros
Great for commuting. Great gas mileage.
Cons
The only con I have is that is a compact car. So there is not a lot of storage. BUT the back seats do fold down to allow for some hauling of bigger things.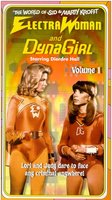 Sporty Cute Convertible. — The absolute only thing I did not like was the ease to get into the back seat. Front seats did move forward enough for a tall person to easily get into the back. Back seats are comfortable but are more for kids and smaller people.
Primary Use: Commuting to work
bbow16

writes:
2012 FIAT 500 Lounge
Review

mthmoses

writes:
2012 FIAT 500 Sport
Review
Pros
So cute and so fun to drive. I'm still smiling even after 8 months. The gas mileage is awesome. The seats are super comfortable and the standard options are great.
Cons
Not much room although pretty good for such a small car. It does suffer from a bit of road noise. Some of the interior parts are fragile, like the arm rest and seat adjusters (plastic).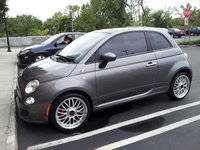 My Awesome Fiat 500 — We like it so much we bought a second for our daughter. It's the next best thing to being in Italy. You won't mistake it for a sports car as it's not the fastest thing on the planet but it is fun to drive and good looking.
Primary Use: Family transportation
mhansard

writes:
2012 FIAT 500 Lounge
Review
Pros
Wonderful little car.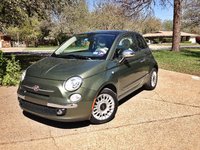 Great Italian Car — These are such wonderful little cars. They're so much fun to drive. They get great fuel economy and the styling is surprising given the price. Heated leather seats, fixed glass roof, premium Bose audio system with satellite radio. They feel like little luxury cars. Some people don't like tiny cars but if you do then these are perfect!
Primary Use: Commuting to work
Terry

writes:
2012 FIAT 500 Lounge Convertible
Review
Pros
great styling...gets a lot of comments.
Cons
hmm a few things have gone wrong..minor but..check engine light on and read defroster stopped working
Fun And Sexy Car — overall love the car. would buy again,might get turbo and stick next time..like the color combo, not sure of how long red top will stay red. The car drives great overall and highway mileage is good. I would consider the electric version.
Primary Use: Commuting to work
Laurbee

writes:
Pros
A fun little car to drive. Very responsive.
Cons
Not so excellent MPG, not a lot of cargo space, hard suspension.
Weekender Car! — I loved the handling and the look of this little car. I'm a good sized person, weight and height, and this car was very accomodating to me. Not a long distance driver but short hjaunts would be fine. If your kids are chihuahuas you got it made but not a family car.
Martjevdh

writes:
2012 FIAT 500 Lounge
Review
Pros
Great city car. Great fuel economy. Everybody who sees it, smiles. Very comfortable and lots of features. Love it. Great stereo, heated seats, glass roof and satellite radio.
Cons
It is not for a family. Only for one or two people. Is OK for occasional drive with 3.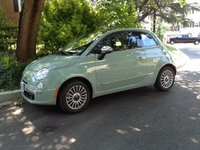 Love It! Practically Brand New City Car. — So cute and feeling surprisingly big inside. But parks anywhere! It does everything a big car does, but looks so much better and is so much fun to drive! Great second car, or car for a single or couple. We only have to sell because we are leaving the country...
Jonathan

writes:
2012 FIAT 500 Sport
Review
Cons
no door lock switch or truck unlock from car. you have to turn off car and use key fob to do this.
Everyone Should Drive One At Least One Time!! — It really is a fun car to drive!!!! Its Zippy and has a lot of power for a little economical car! People tell me it looks Awesome! I have a red car with standard red calapers. Just the other day I was out and my brother called me to pick up 3 boxes of hardwood. I pulled up to the wherehouse and the guy didn't believe me that my little car could fit 3 boxes at 8' long. WOW!! is what he said.
Primary Use: Commuting to work
Patriz

writes:
2012 FIAT 500 Sport
Review
Pros
Just about everything...Beauty, Power, Comfort, Accessories, Handling, Safety Ratings, Car and Driver/Consumer Reports Great Test Ratings, Feels Larger Inside, Fuel Economy, Price, Parking, Power Sunroof, Bose Stereo, Bluetooth Technology Package, Spare Tire Under Car, Easy Alarm, Can Go Into Sport Mode with Sport Button and/or Tiptronic Gearstick...best of stick shifting in an auto transmission with the feel of a performance vehicle. Love it!
Cons
Small trunk space, however, the back seats fold down so it's not an issue.
Acceleration is average but, also, not an issue once the car gets into second gear.
Small visibility space on driver's rear but you have to just change the way you look when backing up. There is a blindspot mirror on the driver's side mirror, so that's a plus.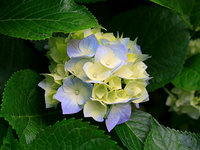 Exceptional Small Car For City/suburban Driving — I never thought I could like a car so much until I drove the Fiat 500 Sport. The manual transmission is great, however, I purchased an automatic because it's easier on my back, and it's still a great small car. There is lots of room up front, quick response in driving, beautiful interior trim, Bose stereo system, large power sunroof, very comfortable bucket seat in the sport model, peppy ride, easily parked, and unique like no other car on the road. It feels like an Italian little sports car with flair. You can drive in auto and manual transmission, and you can put the car in sport mode with the push of the sport button, which tightens up the transmission and gives the car a sporty grip feel on the road. Nice. I wanted a small car which was great on gas mileage, easy parking, quick maneuverability, back seat for occasional passengers, sporty look, and affordability. I got this and so much more with the Fiat 500. I am so happy with this little dream car, especially with the Bose stereo system and the Bluetooth technology package.
Displaying 1 - 10 of 17 2012 FIAT 500 reviews.
Looking for a Used
500
in your area?
CarGurus has
13,936
nationwide 500 listings starting at
$5,999
.