2010 Ford Fusion
User Reviews
2010 Ford Fusion
Review Ratings
Average Ratings from

29

reviews
Performance:
Appearance:
Build Quality:
Overall:
Review Highlights
Click to filter reviews below
Displaying 1 - 10 of 29 2010 Ford Fusion reviews.
Jonathan

writes:
2010 Ford Fusion SEL
Review
Pros
Great styling, excellent 4-cylinder performance, good handling, reasonable size
Cons
Dark interior, lots of buttons
The 2010 Fusion Is A Good Point At Why Ford Is Not In Trouble While Gm And Chrysler Are — From the start I liked the way the 2010 Ford Fusion was going to look like. It was one of the few Fords where the Gillette grille actually fit the car while the Taurus just looked weird with it. So why I saw 5 brand new ones come to my branch I was delighted and wanted to drive one of these cars. Well it appears these were from National's order so we actually got the SEL trim instead of your typical Enterprise base car. So just sitting inside this car was a major step up from the last Fusion which was mediocre at best. The materials looked a lot better, unlike the last Fusion it does look more like a 21st century vehicle from inside with all the buttons. The 2010 Fusion's interior is not the best looking in my mind, its still rather dark and all the buttons does make it look a bit like a mess. Still, its comfortable and compared to GM and Chrysler...very very good. Normally I'm harsh on made in Mexico build quality, but Ford must have gotten it right here vs. Nissan who doesn't seem to understand how badly Mexican made Nissans are. The car does a lot better on the drive. Its only a 2.5L 4-cylinder but it acts a lot like a V6 unit. This is a very quiet 4-cylinder and appears to have more than enough torque. The handling seems to be inspired by the Mazda6 since it feels competent on corners. The steering wheel is well weighted adding to the sense that this car has been developed in the right way. Good job Ford, keep this up and maybe American cars would be looked at in a positive light.
Primary Use: Family transportation
Looking for a Used
Fusion
in your area?
CarGurus has

66,284

nationwide Fusion listings starting at

$2,900

.
Levi

writes:
2010 Ford Fusion S
Review
Cons
Haven't experienced any yet
First Impression — For being the base model, this Fusion has many options. I have found no complaints and have compared many of the good things to my previous vehicles that had many options. So far, the best observed mileage has been 32.84 MPG, but as of the end of the first year, it is up to 35.34. The overall average is 24.7. Worst observed has been 15.76 (the weather was -40). The ride is great, and road noise is minimal. Ford has done a great job at improving this car with this model year. The six-speed manual adds a great fun factor, and the car does not want for power. It handles wonderfully deep snow. The traction control allows the driver to control traction a little before it reacts to wheel/tire spin. The roll stability control corrects any skidding or sideways motion as a result of taking corners too fast (on purpose or otherwise).
Primary Use: Family transportation
mike9252

writes:
2010 Ford Fusion Sport V6
Review

2010 Fusion Sport — The car is fast for having a 3.5 V-6 running on regular gas,the sport shift is fun but it really needs to be sterring wheel mounted. Acceleration is good, i beat a 89 mustang GT with off road exhaust. This car rides really good(and i live in Michigan!) This is one of the best looking car Ford has ever made, and the interior is great and well thought out, nice leather. This Fusion Sport gets good gas mileage in the city and i dont drive slow, and around 28 mpg doing 80mph which is good. this car is super fun to drive, one thing if you can afford it go for the AWD sport, the AWD system is great on these Fusions, owned one and miss it even in summer.
Primary Use: Commuting to work
sally410

writes:
2010 Ford Fusion SEL
Review
Pros
good value, nice all around vehicle
Cons
update - the fusion is now four years old and the transmission needs replacing. it had been repaired twice under warranty but now needs replacement. very frustrating.

All Positive So Far. Smooth, Comfortable Ride. — I bought this car for my son. He did the research and is now very happy with the purchase. It looks good, the ride is great as is the gas mileage. He really enjoys the satellite radio and sync. On the down side, the dash had been wiped with something that caused spotting, which he did not see at the dealership.
Primary Use: Commuting to work
carnuts

writes:
2010 Ford Fusion Hybrid
Review
Pros
mileage, handling, service, bluetooth tunes/phone
Cons
rear seat does not fold down like other models (because of the battery pack under backseat)

This Car Is Great — Got one of the first ones in March 2009. Have driven it over 33,000 miles since and couldn't be happier. Ford service (routine) from Colorado to Florida has been great. Fun to drive, SYNC is great, playing my iTunes songs wirelessly via bluetooth is convenient. Nursed town driving gets over 45mpg, normal town driving gets 41, highway at 65mph gets about 37mpg, at 75mph it gets 34 or so. My mixed use is 38.5mpg
Primary Use: Family transportation
Robert

writes:
2010 Ford Fusion SE
Review
Pros
Content, design, feel, quality, a pleasure to drive and experience
Cons
I4 could use more top line aceleration; I miss the CVT I have on my Five Hundred
Cool, Fun And L,oaded With Content — The design is fantastic. It's much more kinetic than the previous. Content, with SYNC, Sirius, and 6 disc chnager is great. Tis is just a fun car to drive, but also respon sible with 41 MPG highway. I drive 30,000 a year, so that mileage was a key decision point. Havin g mileage, great design, quality interiors and cool content -- this one has it all. I call it my moderated midlife crisis car. Not the Super Sanke, but cool enough for me. Get the Moonroof.
Sallyvos

writes:
2010 Ford Fusion SE
Review
Pros
Handles great, very economical, clean, like new, very comfortable!
Cons
The cons will only save you money on this car... Meaning you don't have the room of an SUV, but you also don't have the fuel expense. Instead you have a vehicle that will take you up the coast without refueling in every state.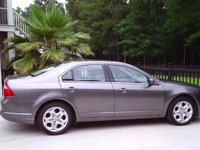 Great Looking Economical Car With 25-34 Mpg! — We were totally taken by surprise when we initially test drove this car. Not only does it have great mpgs but it handles so wonderfully that it was a no brainer to buy. We plan to actually buy a newer one if not upgrade to a Taurus. No one I know who owns one of these cars has one complaint... Even Ford said there has not been one recall or issue with this car since day one. There's really no maintenance associated with this model! Runs like a champ and has great power.
Primary Use: Family transportation
maj

writes:
2010 Ford Fusion SE
Review
Pros
great power, excellent handling, spacious family car, cargo capacity, excellent fuel economy, excellent look esp. with monochrome appearance pkg.

It Has A Sporty Look And Feel. — This has been a great family car that I enjoy driving. I absolutely love its handling capabilities and its sporty appearance. It's comfortable, roomy and simply fun to drive! I am sad to sell, but our expanding family is in need of a van. It has great fuel economy and has many luxuries that higher end cars have, but at a fraction of the price.
Primary Use: Family transportation
ddick9366

writes:
2010 Ford Fusion SEL
Review
Pros
First Ford product I've ever owned, turned away from GM after they received bail-out money. Really like the quality inside and out, comfortable inside, sharp external appearance, nice fit and finish, economical and smooth on the highway, overall very impressed.
Cons
Wish the blind spots weren't so prominent, yet wouldn't trade better rear views for less style.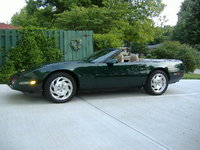 Life-long Gm Fan Becomes Ford Fan — Compares favorably with my previous Oldsmobile Aurora, which was by the way, the nicest and sportiest luxury vehicle I ever owned. Wish they still made the Aurora, but the Fusion is the next best thing to the high end GM vehicles and comparable with the high end foreign imports.
Primary Use: Family transportation
dgoetz4

writes:
2010 Ford Fusion SE
Review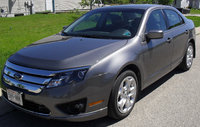 Best Car Around........fusion Was Voted 2010 Car Of The Year — Great ride, great looks, great mileage. Just a great car. I am well satisfied. Everything a car should be! on a scale of 1 to 5, I would give it a 5 in all areas. Buy it, you'll love it!
Primary Use: Commuting to work
Displaying 1 - 10 of 29 2010 Ford Fusion reviews.
Looking for a Used
Fusion
in your area?
CarGurus has

66,284

nationwide Fusion listings starting at

$2,900

.