2009 Toyota Venza
User Reviews
2009 Toyota Venza
Review Ratings
Average Ratings from

11

reviews
Performance:
Appearance:
Build Quality:
Overall:
Review Highlights
Click to filter reviews below
Displaying 1 - 10 of 11 2009 Toyota Venza reviews.
stratman

writes:
Pros
drivetrain, handling (for this type of vehicle), styling, interior fit and finish, base options, cargo capacity
Cons
Big rims = big price to replace tires (though tread wear is 440)

Very Nice Vehicle — The Venza has been so dised by others, many who haven't even driven it, that I have to suspect that these people just hate Toyota, period. First, we traded in my wife's 2007 Camry SE-V6 which was also described as a boring sedan when in fact it did 0-60 in 6.0-6.1 seconds, 0.81g on the skid pad test and has a rediculous top speed of 145 mph (governed). I shocked more than a few drivers of much more expensive machines by out accelerating them getting on the freeway or merging (so many jerks don't want to let you on). My wife wanted a hatchback and the Venza fit the bill. With the same V6 and 6-speed auto trans, it still has plenty of performance but with much more room and still manages to handle well too. The styling is very nice (though some spoke of how much better their Actek (!!?) or Flex is)and though the wheels on the V6 are 20 inchers, they don't look out of place as in the "donks" or some of the silly sky high 4x4s that never see off road action. The Venza is solid in handling and does rides well over rough surfaces even with the large wheels and 245/50/20 tires. There are a lot of compartments and the interior is well fitted as is the exterior. We opted for the Arctic Blizzard Pearl and it is a beautiful paint job too. Those that are looking for something larger than a midsize sedan should check out the Venza as well as other similar vehicles offered by the various manufactures. I know that I did and the Venza, for us, was the way to go.
Looking for a Used
Venza
in your area?
CarGurus has

9,161

nationwide Venza listings starting at

$13,995

.
Sparky222

writes:
2009 Toyota Venza V6 4WD
Review
Pros
Comfortable riding, convenience, storage, styling, better handling than suv, power tailgate.
Cons
Visibility could be better, 4wd reliability problems, parts and repairs are costly, (this is a toyota). Low profile tires are more expensive to replace and do not last as long as regular all season units.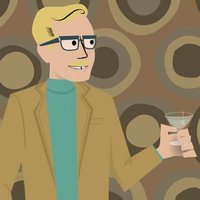 Would Buy Again. — Our Venza was purchased on first sight. Our family unanimously loved the styling and practical, comfortable dimensions.(and bronze color) It is the vehicle of choice for long trips or carrying bulky items. Toyota quality is evident in fit, finish, operation, dealer service, actually everything except the drivetrain. Critical part failures stranded us a few times at 50k miles. The dealer assured us they never had any similar malfunctions with this model, and it seems to be fine now. We did have some hassles with reimbursement for travel delays, but ultimately Toyota took the high road, which made all the difference. Acceleration is brisk with the v6, but the 4 is adequate. The mileage is close, so we picked the reserve power the v6 provides. The 4 requires synthetic oil be warned. Handling is secure for a bulky vehicle, with very short stops with the 4 antilock disc brakes and low profile tires. The 20" alloy wheels give the Venza an aggressive look we like, just watch those curbs or the wheels will rash easily. The cabin is quiet and chock full of conveniences like dual climate control, auto dimming xenon headlamps, navigation with rear camera, bluetooth cell linking, heated seats, a huge console, and remote power tailgate. With all the safety features, great crash rating, airbags front and side, dual sunroofs, more legroom in back than front, reclining rear seats, this is a very passenger friendly vehicle. Now that the bugs have been worked out, we can recommend the Venza, and would purchase it again.
Primary Use: Family transportation
Paul8898

writes:
2009 Toyota Venza I4
Review

Venza I4 — Toyota needs to package options differently. Often options are not offered without buying a number of things you don't want or need in the car. If you are buying the 2.7 it is almost impossible to get desired options because of the packaging. Seat colors are all too light. This is a problem for families with children and pets. They will not wear well even with leather interior.
Primary Use: Family transportation
Cyndi46

writes:
2009 Toyota Venza I4
Review

Venza The Toyota Crossover — Previously owned a V6 Highlander, have switched to a 4cylinder AWD. The loss of power and engine whirr is notable. Even so the vehicle accelerates well. I am unaccustomed to the AWD and has startled me a few times. The interior and exterior styling beats nearly anything out there even if compared to autos twice as costly. Lots of room for storage. Love the dual moon roof & smart start. Sound system ok, wished I'd waited for the premium sound system package. Gas mileage is ok. Nice ride though not exciting.
Primary Use: Commuting to work
Ermal10

writes:
2009 Toyota Venza I4
Review
Cons
Needs better suspension.

Derek

writes:
2009 Toyota Venza V6
Review
Cons
Nothing at all, unless you like more than 270 hp in a 2 1/2 ton car
It's Just Brilliant — This could be the best crossover vehicle ever made. Engine is gutsy, handling and acceleration are good. Only have to fill it up once every 1 1/2 weeks if there isn't much traveling to be done. Styling is completely epic.
MyVenza

writes:
2009 Toyota Venza V6
Review
Cons
DVD updates are pricey compared to some

I Made The Right Choice. — Performance = Great Mileage = Very Good Exterior = Beautiful Interior = Class Comfort = Total Uniqueness = very few here so far Navi and Audio = Modern Buy It Again = Yes Dual Sun/Moon Roofs = Sweet Rear Seat / Leg Room = Huge Cargo Area = Ample Great for empty nesters or with 1 teenager or two very young kids.
Primary Use: Commuting to work
anthony4784

writes:
2009 Toyota Venza I4
Review

Venza, A Great Family Car. — So far after 500 miles, really like the ride, fuel economy, and room inside. The acceleration on the 4 cyl is not as quick as the 6 cyl, but it is fine for the average user. Had a small plastic corner piece fall off passenger front window corner, no big deal, just wasn't in to the clip I guess. Appearance is great, don't see many on the road, so it catches the eye of alot of people. It is fun to drive and comfortable.
Primary Use: Family transportation
John11148

writes:
2009 Toyota Venza V6
Review

Venza Making Lexis Look Like A Step Child — It is the sleekest crossover out there. With the 20 inch wheels, it handles very well plus it makes the Lexis look under dressed. You can see the coil springs on side views of the Lexis with its 18/19 inch wheels. The Venza is $14k cheaper than Lexis with comprable equip.
Primary Use: Family transportation
david14458

writes:
2009 Toyota Venza V6 4WD
Review

Displaying 1 - 10 of 11 2009 Toyota Venza reviews.
Reviews From Other Years
Great All Around Car!
I was immediately drawn to the looks and styling of the Venza! It has a superior ride and feel and the overall craftsmenship and reliability are second to none. I would not hesitate for a second to ... Read More
Oh, That's What A Venza Looks Like
We opted for the 4 cyl and I think we made the right choice. Yes the V6 had more power but for the 75% this car is driven in local traffic, the V6 would have been wasted. So far, impressed with Toy... Read More
Read all 2011 Toyota Venza reviews
Excellent Car For Active People
Outstanding vehicle in every instance. I honestly cannot pick anything I did not like about the Venza. The Venza was a wonderful work, luxury, performance and outdoor adventure vehicle. The stylin... Read More
Stylish Crossover With Power
The V6 Venza has excellent acceleration and handles like a car. It is a safe crossover that is very stylish. The seats feel very comfortable and has lots of head and leg room. It also has good MPG ... Read More
Read all

6

2010 Toyota Venza reviews
Looking for a Used
Venza
in your area?
CarGurus has

9,161

nationwide Venza listings starting at

$13,995

.