2009 Jaguar XF
User Reviews
Average Ratings from

25

reviews
Performance:
Appearance:
Build Quality:
Overall:
Review Highlights
Click to filter reviews below
Displaying 1 - 10 of 25 2009 Jaguar XF reviews.
Jagunauth

writes:
2009 Jaguar XF Supercharged
Review
Pros
Very nice look. Supercharged with a lot of horse power under the hood. Very sneaky because you would think it has that much power.
I like the fact the ac vents close downwards when its not in use and give it a nice look in the cabin. the acceleration was fantastic especially when in sports mode and breaking is magnificent.
Cons
Not for everyone because of its quick acceleration. Gas could be a little better but it does give an average of 17-19 mpg.

Fast And Stealthy — This car is definitely fun to drive. It has 420 horses and it doesn't even look the part. I like the fact that the rear wheels are wider than the front wheels which gives better traction in the rear. It's fully loaded with either traction control or if you want a little wheel spin in the rear. I would definitely recommend this car for anyone who loves to drive.
Primary Use: Family transportation
Looking for a Used
XF
in your area?
CarGurus has
2,411
nationwide XF listings starting at
$11,751
.
Jim Ramsey

writes:
2009 Jaguar XF Premium Luxury
Review
Pros
The Cabin tech. The Body shape.
Cons
Sort of expensive. Questionable front-end styling.
Jaguar Xf — Overall, when you get a car like the Jaguar XF, you don't buy it for the 300 horses provided by its 4.2L V8 but rather for the amazing comfort its ride provides and the marvelous technology found in the cabin. When you push the ignition button, you are instantly wowed by the way the AC vents rotate open and the gear select knob rises up out of the center console. The car drives very smoothly and consumes surprisingly little for its engine size. The exterior styling may not appeal to everyone especially the eccentric fascia but the rear end certainly resembles an Aston Martin (good thing) however all that can be said is that the build quality is quite meticulous and therefore you can expect the car to last. Also the car is quite exciting to drive perhaps less exciting than a BMW 5-series or Merc E-Class but then ride comfort would be compromised right? Even then the XF is no slouch with 300 horses to get it moving. If you're feeling spendy you can even get the supercharged V8 for an additional 117 BHP to really give those Germans some competition. In my opinion, Jaguar's new design philosophy is brilliant and I hope for the best in its future models.
gabrielf

writes:
2009 Jaguar XF Supercharged
Review
Pros
Engine, Power, Brakes, Design, Ergonomics, Visibility

Great Luxury Car For Reasonable Price In Its Category — I bought this car used. It had 42,000 miles on it and I didn't have any problems so far. Engine is great, a lot power and braking is excellent. Steering is very responsive and tuned up very well. Seats are very comfortable and they are easily adjustable. Info system is nice and not hard to master (like I Drive from BMW - old ones). Climate control is working great and audio system is excellent and sound is very clear at any volume. Ride is surprisingly good despite low profile tires - 20". Just be careful when you go near curb! Headlights are working great and visibility at night is excellent. Every button or anything on touch screen is working fine so far. This is like technical response from me for this car and now I will tell you how I feel about this car... Car is awesome! It is fast like "Jaguar" and handle like train on rail. I love how it drives and brakes and I really feel safe with this car! About fuel economy I really don't care and If I was looking for that then, I would buy Toyota Corolla or Prius. Btw this car got V-8 engine and what you heck expect from it 30-40 MPG. I just love how car looks (more from behind then from front) and I love exclusivity of it (not like millions of BMW and MB on road now). I didn't have any problem so far this car (after 18,000 miles) and even if I had I still would love this car. I don't regret buying it at all! Here we are again! I drove this car for another 8,000 miles and so far so good.... Though only problem I encountered is TPMS failure ( it still tells you there is tire with low pressure but it can't pinpoint which one...when work properly it tells you which one). Car is still running great and no other mechanical problems at all.... In winter season you have to press Winter Mode Button and there you go....even when you press gas harder nothing happens...car goes fine...I am still using all season tire Continental Pro DWS....after 1 1/2 year owning this car I still receive compliments from people....when I drive car fuel mileage combined is 16 MPG (if someone wants to know this information) and when my wife drives it 19 MPG.... so I guess she is better driver than me hahaha... I am glad I bought this car...so far I really have no complain on this car....
Primary Use: Sport/fun (spirited driving, track racing, off-roading, etc.)
Mister67

writes:
2009 Jaguar XF Supercharged
Review
Pros
Plenty of linear power. You can hear the quite whine of the supercharger under spirited acceleration. The paddle shifters in S mode require a bit of skill. If you run too long in a gear, the CPU will shift for you. It ran every bit of a 13.3 in the 1/4 mile even though it weighs over 4000 pounds. The trunk can hold an entire shopping cart full of groceries with no need to use the cabin. Over all it's a gorgeous body style, with exceptional performance.
Cons
Power equals fuel consumption. If you drive around with a light foot, the gas mileage isn't bad. Requires 91 octane or higher. Falling fuel prices are helping.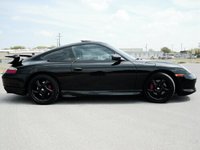 Exceptional Looks And Great Performance. — We loved everything about this car. 420 HP is manageable, yet still fun. The price for power upgrades weren't as high as some cars, but won't yield the same results as a 2 door coupe. This was a third car for us and we used it for short outings and occasional shopping.
waltersehl

writes:
2009 Jaguar XF Premium Luxury
Review
Pros
Very attractive, head-turning design. High quality build, firm chassis and very stable at just about any speed. Super roomy and comfortable, this Jag is allot of "bang for the buck". Also, suprisingly fuel effiecient for such a powerful, nimble road car. Amazingly, this car in 2009 has more sofisticated Nav and electronic features that are just now being implemented in new cars. It has everything you would want/need and more!
Cons
You have to pay close attention to the speedometer as you are not aware how fast you are going. I think for a car of this caliber, there is a bit more road noise than I would like.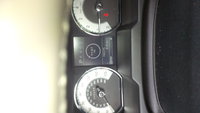 A Great Car From Jaguar! — I never expected to end up buying a Jaguar XF, however I have been amazed that not only do people think its a new car, they are highly imporessed with all aspects of this cat. I have no negative things to say about my 2009 Jaguar XF, it has been a trouble free, excellent car for me. recently, i took the car on a 740 mile road trip. The seats proved to keep you very comfortable with no fatigue, it managed an impressive average fuel economy of approx 28 MPG at a 75 MPH higway drive. If it is a windy day on a highway, you have no way of knowing as this Jag stays firmly planted on the road with almost no wind noise. Getting on and off exit ramps, the car accelerates effortlessly to 75 MPH as if it was born to go 100+ MPH. A pleasure to operate!
Primary Use: Sport/fun (spirited driving, track racing, off-roading, etc.)
warrenjg

writes:
2009 Jaguar XF Supercharged
Review
Pros
High performance. Very sporty looking sedan
Cons
Not ideal for family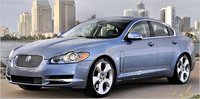 High Performance. Great Looking Car — Jaguar XF supercharge is a similar looking car to the new style of the Austin Martin. It has an enormous amount of horsepower (420 HP), high performance, great handling and luxurious. I especially like the keyless entry system -- its a must in Seattle. Mechanically, this car has been very reliable.
Primary Use: Commuting to work
Sheila

writes:
2009 Jaguar XF Supercharged
Review
Pros
great looks and handling
Jaguar Experience — It was an amazing car to drive ! The power and the feeling of going so fast was incredible! it handled great and I would definitly recommend for anyone wanting to have some fun! Working for a Jaguar dealership was one of the best times of my life!! but sad to say could never afford one brand new
PiersB

writes:
2009 Jaguar XF Supercharged
Review
Pros
Absolutely beautiful and sophisticated touring car with huge power and enormous grip. More gizmos and options than I knew how to use.
Cons
Hopeless on even just wet leaves, let alone any foul weather. Even basic maintenance was complex. My mechanic wouldn't touch it.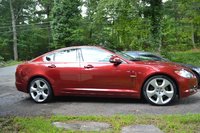 Premium Luxury Touring Sedan — I received this car as an amazing gift from my father. My mother had mobility issues and could not get into the car any longer. The car was absolutely beautiful and had fantastic power and road-holding, but having own another high-performance car just prior to the Jag, I just didn't have a "love affair" with it. This is certainly an amazing car for someone, but it was just not what I wanted at this time. My main concern was maintenance. The car is extremely complex and the components are very tightly packed into the engine compartment. My local mechanic (a very nice and competent guy) declined to work on it and recommended I take it to a dealer. In the short time I had it, there were some electrical "gremlins" that were disconcerting. Nothing that left me stranded, but having the car not go into gear was annoying. I also had a dash-board panel go blank which was "fixed" by disconnecting the battery and reconnecting it.
Primary Use: Commuting to work
PiersB

writes:
2009 Jaguar XF Supercharged
Review
Pros
Super performance and looks. Out-of-this-world wheels, tires and brakes. Scary supercharger power.

Unparalleled Combination Of Luxury And Performance. — This is a incredible blend of luxury and performance. Blindly fast with 0-60 coming up in 4.9s. The leather seats are amazing. The car is packed with features and options. Without doubt the most high-end car I have ever owned.
Primary Use: Commuting to work
TonyXF407

writes:
Pros
Sexy, refined, fast, head-turner, thoughtful, and the best OEM stereo I've heard to date.
Cons
Navigation system falls short, no adaptive headlights.

Bliss — By far the best car I've owned. I fell in love with it on the first test drive and each and every day I look forward to driving it anywhere I can. The ride quality is superb - Jaguar found the perfect balance of smoothness, quietness, handling, and the feeling of being one with the road. It's buttery-smooth and reserved when you want it to be. But press the Dynamic Driving mode button on the center console and the computer quickens the throttle response and partially disables the stability-control nanny (it can be fully disabled as well.) The result is an almost completely different driving experience. Even more, turn the gear selector to SPORT and the transmission downshifts much more eagerly and holds on to those lower gears PERFECTLY for those aggressive switchbacks we all search for. And the cabin is immaculate. Everything is solidly built and assembled, and it feels substantial to the touch. The blue halo lighting is incredible at night. And Jaguar thought of a bunch of little things that they really didn't need to, but did anyway. Get stuck at a long red light? Just pull up on the electronic parking brake on the center console, leave the car in drive and you can rest your foot. When it comes time to pull away, just press down on the accelerator and the e-brake automatically disengages for you. When you get low on fuel, the nav screen automatically displays the nearest gas station(s). Want to listen to your voice nav in a British accent? No problem! The list goes on and on. Believe me when I tell you that I would have NEVER considered owning a Jaguar before seeing this car in person and then driving it. I always thought Jaguars were boring cars and only appealed to retired folks (sorry retired folks!) But this car absolutely ROCKS no matter how you look at it. Add to this the absolute best customer service at my local Jaguar dealership, and Jaguar just got themselves a lifelong customer!
Displaying 1 - 10 of 25 2009 Jaguar XF reviews.
Reviews From Other Years
Majestic
It is a prestige car, everyone gives compliment about how beautiful it looks. It is rare, not saturated on the street. You can drive for weeks and not see one, always get a second look.. Must drive t... Read More
A True Machine
This is quite the driving experience. There aren't many more powerful, and easily driven cars on the road. It is luxury with a rocket under the hood. One word descries the expensive automobile.... fun... Read More
Read all

8

2010 Jaguar XF reviews
I Love This Car
This car is very comfortable and great on long trips. She accelerates smoothly and quickly and stops just as easily. She is very stable and solid feeling. Excellent climate control system utilizes hea... Read More
If You Like To Have A Very Sporty Car, Buy Another Car.
Pure luxery. I love this car! I had a BMW 5 series before, but this is much better! BMW is more sporty, this is more luxery. It is a great car to drive. I drove it to Spain from Sweden in this winte... Read More
Read all

3

2011 Jaguar XF reviews
A Blast
Great car for the price! Hard to find a European car with a V8 in the low $50's. Back seat is a little small for my taste, and MPG could be better, but what do really expect from a 385 HP sedan. Gr... Read More
2012 Jaguar Xf (portfolio)
Leasing this vehicle was a great experience, and tons of fun. It definitely had a sports car and luxury feel all in one. Highly recommend this generation Jaguar, but make sure you get the extras if ... Read More
Read all 2012 Jaguar XF reviews
Looking for a Used
XF
in your area?
CarGurus has
2,411
nationwide XF listings starting at
$11,751
.