2008 smart fortwo
User Reviews
2008 smart fortwo
Review Ratings
Average Ratings from

25

reviews
Performance:
Appearance:
Build Quality:
Overall:
Review Highlights
Click to filter reviews below
Displaying 1 - 10 of 25 2008 smart fortwo reviews.
Rebecca

writes:
2008 smart fortwo passion
Review
Pros
Fun to drive, makes me smile, and easy on petrol
Cons
Doesn't have the best pick up but I don't care! :)
Cutest Little Car In The World :) — I love this car! It's absolutely amazing and it makes me smile every time I see it. It's wonderful for scooting around town and definitely catches people's attention! :) I love it!!!!! :) It's in the lowest road tax bracket, number 2 for insurance and gets around 50mpg (at least) so it's easy on the wallet. The new model has been made much more sturdy than the previous one and has been given a bit more of a Mercedes look and feel in the interior. And you'd be surprised how spacious it is! It sounds silly but it is quite roomy inside. And the boot can actually fit one large and one small suitcase. Not bad for a super(super) mini! Can you tell I love it! ; -)
Looking for a Used
fortwo
in your area?
CarGurus has

1,872

nationwide fortwo listings starting at

$3,995

.
Ryan3171

writes:
2008 smart fortwo passion
Review
Pros
Unexpectedly roomy interior, Maneuverability, Turning circle, Iconic styling, Slick convertible-top operation
Cons
High-speed stability, Limited cargo capacity, Rock-hard brakes, Unrefined auto-manual transmission, No cheaper than other small cars, Premium fuel recommended
Very Sleek And Easy On The Wallet! — Extra small doesn't mean unsafe. $11,500 gets you into the most fuel efficient gas only car on the market. I have driven this car 3 times and am now in line for it. Very nice. This is not a sports car. This is a city commuter. Its a bit slow to start, but is fast enough for highway use. Rated 35-40mpg, but some have reported 50+mpg. Great for anyone. Im 5ft 8 inches 150lbs, and fit nicely with my large girlfriend. There are videos of taller and larger people fitting nicely. The transmission is an automated manual. That means no clutch for stop and go traffic. It also has a sequential shifter, so you don't have to worry about which gear it is in, just up or down. It has a light on the gauge that tells you when to shift for maximum mpg. This is a lovely car, so dont knock it before you try it
Jeremy

writes:
2008 smart fortwo passion
Review
Pros
Tiny enough to fit in the most cramped of parking spots, cool removable panels that allow you to completely change the car's color in about 2 hours, head-turner, decent gas mileage (although not as good as you'd think), surprisingly safe.
Cons
Butt-ugly, slow, extremely grabby brakes (I guess that could be good in some cases), automatic shifting feels like a beginner trying to drive a stick.
MarcyJA1

writes:
2008 smart fortwo passion cabrio
Review
Pros
I LOVE THIS CAR! Fun to drive, makes people smile, easy to park (you can fit it just about anywhere), great interior space - Feels just like a standard size car from the driver and passenger perspective. Really spacious and comfortable cockpit. Huge trunk space - can fit entire shopping trip for weekly grocery visit.
Cons
Some people laugh instead of smile at you. Small presence on the road - you have to drive it like it's a motorcycle and assume no one sees you.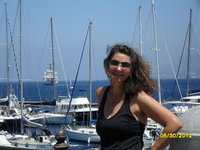 Perfect For Student, Work Car, Errands, Etc. — I waited for ten years to purchase this car after seeing them everywhere in Europe. This is the number one selling car in Europe for a reason. Fun to drive, easy to park, cheap to operate, etc. I paid the deposit and it took a year to get mine made when they finally opened up smart USA. It was worth the wait. Lots of fun to drive and very uncomplicated to own. ANY reputable car dealer can provide standard maintenance, repairs, etc. like oil change, battery installation, etc. Made in the US by Mercedes-Benz.
Primary Use: Commuting to work
MyAutofocus

writes:
2008 smart fortwo passion
Review
Pros
City or urban commuting. Great daily car!
Cons
Only holds two people. Engine is slightly noisy, but it's to be expected with the small car.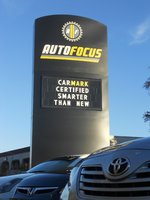 Economical, Fun, And Comfortable. Outstanding Choice For Urban Commuting! — We unexpectedly received this car into our inventory, and it has certainly surprised us. As dumb as it may sound, the cabin is actually very comfortable and spacious, with amenities that are surprising. With a huge panorama roof, heated seats, MP3 input, good sounding stereo, large windows, and even paddle shifters, this car is in fact fun to drive around and even does great on the highway! It also feels very solid and substantial on the road, like you're driving a much larger car. If you're looking for something that is economical and comfortable for urban driving and/or commuting, the Smart is definitely worth taking for a spin!
John

writes:
2008 smart fortwo passion
Review
Pros
One of a kind 2 seater that has plenty of cargo room, a tight turn radius, and great on gas mileage. Has a 5 star crash rating.
Cons
If you are not a people person, you will get asked questions all of the time. A lot of people make fun of the design of the car. Merging speed is the not the greatest.
I Have Had This Car For Almost 24,000 Miles And Still Enjoy Driving It. — Transmission shifts like a stick shift but is an automatic, which is great if you are use to driving a manual car. Engine has only 71 BHP but can be greatly increased by changing out air filter to a K&N, air intake hose, exhaust manifold, different muffler and adding a turbo kit which you can get either a stage 1,2, or 3 turbo. This car is great weaving in and out of traffic, going in tight places other cars cannot go and turning around when other cars have to back all the way up. Plenty of people are very inquisitive about this car. Sometime this can be annoying and other times it can be fun.
Primary Use: Commuting to work
Bill

writes:
2008 smart fortwo passion
Review
Cons
0-60 on the drag strip.. .lol
I Could Not Be More Pleased. I Still Love Muscle Cars, But The 'smart' Car Is In A Class Of Its Own. — MY 1st new car was a 1969 Dodge SuperBee. Some to follow: 1973 340 Plymouth Duster, 1972 HO 455 GTO, 1970 SS396 Chevelle, Many 5.0 LX Mustangs including the most desirable coupe, a few mustang GT's. The one thing most of my cars had in common was performance. The 'smart' car gets more compliments and draws more people than all the above. Its a blast to drive and getting 38-40 mpg in town. I only have 4900 miles and the mileage is suppose to level off at 7500. There are more 'smart' car events than I can go to.. "smart' people are not only the friendliness bunch but also theres no jealous owners of others upgrades to their car. With my muscle cars, it was always a jealous thing when someone else did something to make theirs better.. Not just others, but me also. I hope to buy another 'smart' next summer. I want a convertible.
Bridget

writes:
2008 smart fortwo pure
Review
Pros
unique; easy to park!!!; heated seats; gas mileage; attract attention
Cons
bumpy, slow shifting (in automatic); people staring; can't fit much in it
2008 Smart Car Fortwo Review! — My grandpa recently got a Smart Car. I drive my grandparents to doctor appointments and on errands a lot so I driven it fairly often. I like that it is cute, unique, the style of the dash and, of course, the ease of parking! Oh, and the ability to easily turn around in a street without having to maneuver much. The gas mileage is also great I hear (40+ m/gal?). It's easier to run my grandparents around in because it's much easier for them to get in and out of ( compared to my grandpa's Chevy Silverado, which my grandma needs a step ladder to get into). I believe that the Smart Car may actually fit it the back of the truck! The Smart Car is also convenient when dropping them off in front of a building and then going to park. It has heated seats, and is just as spacious as many cars I've driven (in the front anyways). It isn't the best for shopping obviously, although I believe we fit at least 4 paper bags of groceries in the back along with 2-24 packs of pop. An interesting thing about this car is that you are able to drive automatic or manual. For manual, there are buttons on the steering wheel to shift. I don't know how to drive a manual, so I've only used automatic. I don't like how it shifts, and it takes a little longer than I'm used to to get up to speed. The brakes take a little getting used to also. At first it seems like everyone is 'riding your ass' because the back window is so close behind you. It's taken some getting used to. The car 'dings' if the passenger is not wearing their seat belt. It gets annoying but it's definitely effective in getting people to wear their seat belts! Other than that, my only complaint/suggestion would be the have a little more space between the seats. It's pretty fun to drive. I find a lot of people staring, so if you drive one make sure you're not picking your nose!
Jennifer

writes:
2008 smart fortwo passion
Review
Chase

writes:
2008 smart fortwo passion cabrio
Review
Pros
Go-kart type handling
Cons
Some consider the size a negative despite is cage like design and 5 star crash rating.
Very Fun And Reliable Car To Say The Least. — Performance- nothing special. 65HP Naturally Aspirated Kawasaki 3-cyl. Build- Decent. Outside is put together really well, inside consist of alot of plastics, but is quality built none the less. Appearance- car is less that 7 foot long. Turns heads. Cost- Premium only, but 35-40 in town, over 50 on the highway. Car is a blast
Primary Use: Sport/fun (spirited driving, track racing, off-roading, etc.)
Displaying 1 - 10 of 25 2008 smart fortwo reviews.
Looking for a Used
fortwo
in your area?
CarGurus has

1,872

nationwide fortwo listings starting at

$3,995

.