2008 Volkswagen Passat
User Reviews
2008 Volkswagen Passat
Review Ratings
Average Ratings from

40

reviews
Performance:
Appearance:
Build Quality:
Overall:
Review Highlights
Click to filter reviews below
Displaying 1 - 10 of 40 2008 Volkswagen Passat reviews.
KevinHolder

writes:
2008 Volkswagen Passat Turbo
Review
Pros
Great car! First Volkswagen for me, but I do love German engineering!
Cons
wish I had sunroof, but hey you can't have everything!

Named The Car "black Betty" It Is Black On Black! — Great car, I really have missed driving stick. I forgot how much fun it is. The car has very good sports handling and corners very well. The acceleration is great, and the when the turbo kicks in, you can really feel it pull. Really nice interior and exterior. I really enjoy and love this car!!
Primary Use: Commuting to work
Looking for a Used
Passat
in your area?
CarGurus has

20,650

nationwide Passat listings starting at

$1,495

.
Nitroman

writes:
2008 Volkswagen Passat Turbo
Review

Honey, Please Let Me Drive Your Car. — My wife called me from the Volkswagon dealership to inform me that she was purchasing a new 2008 Passat, 2.0L Turbo. I had read about them and even suggested she look at one, so I was cool with that. I had no idea how cool car this is. I liked it from the minute I first saw it. It is smartly styled and a bit of chrome to add some punch. The Goodyears keep it planted and the tailights look expensive, which is what most vehicles will be looking at, as you pass them. The more I explored it, the more I liked it. The shift paddles and 6 speed tip-tronic transmission are the bomb. It takes full advantage of the 200hp under the hood. It is more fun to drive than the 2002MY Accord she traded in. After sunset you are delighted to a beautifully illuminated instrument cluster. If it weren't for the sunroof, I would only drive at night. There are enough storage compartments to get a squirrel through winter. Dial back the sunroof, pull up the window shades and play with the package containment system in the trunk and you will quickly realize that this vehicle was thought out well in advance and executely perfectly. When my wife went shopping for a new car that morning, I was fairly certain she would return with a new Accord. The fact is that she walked out of the Honda, Toyota and Pontiac dealerships before landing at VW. I am glad she did. I could not have picked out a better car myself. Check it out.
Owner for 0 years, 1 months
Miles Driven per Year:15,000
davidvw

writes:
2008 Volkswagen Passat Komfort
Review
Pros
This car is full of features, drives so smooth, quick 2.0T turbo, excellent fuel economy, so much interior space... there is really nothing to complain about at all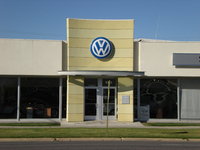 Best Driving Vehicle I Have Ever Owned — This car got me from the first drive. The steering, the pick up and go, hugs the road, great economy... 25 to 27 in town... 33-35 on freeway. I cant stand getting out of this vehicle. The only thing i want to do is add a remote start
Primary Use: Commuting to work
robertf624

writes:
2008 Volkswagen Passat Komfort
Review
Pros
Does more than it's supposed to.
Cons
Combined MPG's at 20-21 = half the Smart, ten times the car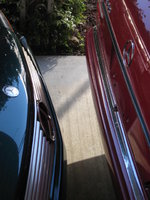 Run It, Run It, Run It. — This is a keeper. Run it all day anywhere any way it doesnt matter. Classy looks, easily holds its own with 3's & 5's and C's and E's. Paddle shifters on the 6-speed, autohold, no turbo lag, Vegas and back @ 30-plus MPG's. Seats more comfortable than the ones in the den and well-balanced, balanced ride. Reliable as it gets.
Primary Use: Family transportation
Rick

writes:
2008 Volkswagen Passat VR6 4Motion
Review
Sexy Wagon — The Germans make wagons look and drive cool. Don't know why most people go for clunky SUVs where they can get the same "volume" in a cool wagon that runs circles around them and gets better mileage. Beside, everyone else has a large, clunky SUV. I wanted to be a little different. This car says "me".
Primary Use: Commuting to work
bbbyenow

writes:
2008 Volkswagen Passat Turbo
Review
Pros
Great styling, very comfortable
Cons
Poor drivetrain, very unreliable

Worst Car I've Ever Owned — After owning several Volvo Wagons, I though it time for a change. I went with my wife to a VW Dealership while she was looking for a new car. In the showroom was a brand new 2008 Passat Wagon. I was not really familiar with the model but once I sat in it, looked at the fit and finish, I was quite impressed. I took it for a test drive, and was even more impressed. The price was substantially lower than that of the Volvo. Now less than 2 years later, I can honestly say that it is without a doubt the worst car I have ever owned. It all started out last winter when the dealer installed a set of winter tires and rims. Immediately after driving it off the lot there was a tremendous amount of noise and vibration. After several trips back to the dealer and being told that this was normal for snow tires I went to another dealership. They said that the lug nuts were not correct for the rims - and oh by the way, your transmission has some play in it and we'll have to replace it - less than 30,000 kms. Went back to the dealership who installed the snows and they eventually changed the lug nuts, and put a new set of tires on the car. It was better, but there was still noise. In the spring I put the summer tires back on and had the car serviced. Again complained about the noise and vibration. According to the dealer - everything checks out. The noise is now getting unbearable. Took it back to the dealer. This time they replaced the wheel bearings. A little better, but not right. They are now saying it's uneven tire wear. The tires were not rotated properly! All service has been down on schedule by VW Dealers. Two weeks later I'm driving along the QEW in Toronto during rush hour and I loose all power. Of course I'm in the outside lane and because of the construction there is no shoulder to pull off on to. The car gets towed to my dealer and I am told that the driveshaft has failed - new driveshaft is installed. STILL NOT RIGHT. Everyone who gets into the car asked about the noise. Today I called VW Customer Service to express my concerns about the quality of the vehicle and was told that as long as the dealer was fixing the problems that there is nothing that they can do. The car now has 45,000 kms on it.
Primary Use: Family transportation
Martin

writes:
2008 Volkswagen Passat Komfort
Review
Pros
Economical, comfortable and most dependable car!
Cons
Don't get the 'bog' standard trim..... spec up!
Does Everything It Says On The Tin! — Performance - being a diesel it's quite brisk, especially mid range with ample acceleration in 3rd and 4th likewise cruizing in top gear (6th) along a motorway stretch. The brakes are sharp with good feel/response. Being a basic spec, handling is comfortable and responsive with some body roll on the softer non sport spring and dampers. Grip is lacking from the front end on the cheap tires at the moment, b ut I guess this would improve with a better brand tyre! The front seats are my biggest disappointment. They lack support and if cornering with 'gusto', you feel as though you are slipping out of the side. Although it has normal forward/backward and height adjustment including a good lumber adjustment/support, there is no tilt adjustment to give you a more 'planted/secure feel to the driving position which otherwise is excellent. Build quality seems to be typical VAG. Although I have noticed a rattle every now and again from the dashboard on the passenger side. Love the styling interior and out! It's neither shouting out or bland..... It's functional with a little sophisticated style. On short journey's around town I get about 600 miles from the tank. If doing long distance I am returning closer to 790 miles a tank which I thought was quite good! Never thought of the Passat (2.0TDI) as having a 'fun factor' but rather as a comfy cruizer that can pull it's weight if one needs to get a move on taking the roads in it's stride. It's certainly not a sports car, but a reliable family or exec car that is totally dependable! If I wanted a sports car, I'd have bought one!
Primary Use: Commuting to work
Leendert

writes:
2008 Volkswagen Passat Komfort
Review
Pros
Big car even for tall people.
Cons
Motor could use some extra punch.
Passat 1.9 Tdi 105 Bhp — Perfomance: I got the 1.9 diesel motor with 105 BHP and it's just a little less for this car. Build Quality is very good no issues there Appearance, although I love the Audi interior more this is quite OK, the exterior is quite nice. Gas Mileage is ok but I guess there are cars who can do better. The car is not a car with a high fun factor it's to big for that :)
Foued

writes:
2008 Volkswagen Passat Komfort
Review
2008 Volkswagen Passat — Passat presents a comfortable and upscale cabin. Passats come very well equipped with safety features. Fuel economy ranges from very good. I love this car. Excellent build quality, comfortable, quiet, good MPG, and some really nice features.
Jason

writes:
2008 Volkswagen Passat Turbo
Review
Pros
The Passat has not lost it's touch with performance roots, even with a wagon. I would highly recommend this vehicle to anyone who is looking for more space but doesn't want a Minivan or thirsty SUV
Cons
Things that should be standard in this day and age and are not. Such as Bluetooth, Keyless access and start. Or even remote starters. I guess I don't have to much to complain about.
Not Your Typical Grocery Getter Any Longer!! — I think Volkswagen has finally got the kinks worked out of their cars. After owning many VW's, this newest generation has put the faith back into me. Now it's just time to spread the word. VW is Back Baby! And it's better and faster then ever before. Oh and it still gets a modest 30mpg
Displaying 1 - 10 of 40 2008 Volkswagen Passat reviews.
Looking for a Used
Passat
in your area?
CarGurus has

20,650

nationwide Passat listings starting at

$1,495

.