2008 Saturn VUE
User Reviews
Average Ratings from

22

reviews
Performance:
Appearance:
Build Quality:
Overall:
Review Highlights
Click to filter reviews below
Displaying 1 - 10 of 22 2008 Saturn VUE reviews.
oldschidc

writes:
2008 Saturn VUE XE V6 AWD
Review
Pros
Handling, acceleration,space
Cons
rear seating, transmission,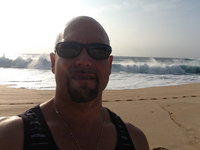 Tranny Makes It A Lemon — the car was great until the Trany gave out now it sits around parked waiting for a transmission rebuild for which I have no idea how much it will be. I have to say that my decision to try and trust GM production has left me dissapointed and swearing off american once again. I've owned Mercedes, BMW, Hondas, Toyotas, all of which went well into the 150 K and above and none of which has left me with this feeling of disappointment.
Primary Use: Commuting to work
Looking for a Used
VUE
in your area?
CarGurus has
2,302
nationwide VUE listings starting at
$1,995
.
Geno59

writes:
2008 Saturn VUE XR V6
Review
Pros
Looks good, solid, feel safe rides good, brakes good and powerful engine.
Cons
Very noisy interior, brakes and struts. Transmission 6 speed feels like it's going to break or not safe. Steering makes a rubbing sound or like something is falling apart. The front seats frame is defective. The carpet color literally came out when detail, but not the seats.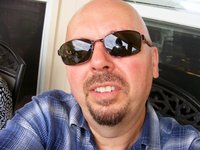 Nice Vehicle, But Needs Better Quality Parts To Avoid Breakdown Under Normal Use. — The front seats make a lot of noise when sitting on them, because frame and springs are defective. Transmissions wave plates break easily under normal use causing costly repair. The struts make a creaking and clicking sound when turning. The steering column makes a rubbing sound.
Primary Use: Family transportation
Kartboarder22G

writes:
2008 Saturn VUE XR V6 AWD
Review
Pros
Acceleration is impressive for the weight of the vehicle,
Maintenance is pretty standard,
Tranny covered for 120k/10yr. now.
Nice looking
SUV
Visability
Vehicle Stability Assist
Cons
AWD inadequate
Car weight
MPG not very good
Handling not so good
Issue losing traction control, ABS, stabilitrack
Transmission 3-5-R waveplate will go out (Again GM covering it)
Cargo room low
small front seats
little rear passenger room
No rear bumper cargo protector
Front bumber piece comes low to ground
Tongue weight for towing should be more
Rear of chassis too flexible
Front shocks squeak at temps. below 45F
Vehicle depreciation

For The Most Part I Will Give It A Thumbs Up, But For My Next Car I Am Looking To Change Some Of My — Cons: Accelleration is impressive for the weight of the vehicle, maintenance is pretty standard, the tranny goes out, but GM covers it to 120k now. For the most part this is a good vehicle for someone with a short commute that wants the added vehicle height for seeing over snowbanks, other cars. For the most part the AWD system will get you where you want when dealing with snow, and off roading where you don't have to do major hill climbs. Has a lot of features at a low price, like AWD, vehicle stability assist, fog lights, dimming rear view mirror, heated seats. Decent cargo room for items that are tall and you wouldn't be able to fit in the trunk of a car. Supposibly it has good safety and with the weight I would think it would crush the other car you get in an accident with. Looks are great I feel, still holds up around 2015 vehicles. Pros: Car weighs a lot and I think this hurts it both in the handling and gas mileage. Gas mileage is poor, was getting 20.5 mpg average with 75% highway when purchased in 2012, but recently have been getting worse. I will check it again today and maybe update mpg here. Again handling there is quite a lot of body roll when cornering, similar vehicles in 2015 will blow this vehicle away in the corners. In the winter every once in a while you will lose your stability track, traction control, ABS, and possibly AWD(can't really tell), haven't figured out why yet, to reset it, just turn the vehicle off open and close the drivers door and wait for vehicle interior lights to shutoff before restarting the vehicle. So an annoyance. Transmission 3-5-R waveplate goes out, but now GM is covering that for 120k or 10 years whichever comes first. For the size of this vehicle the cargo room is low, and you really feel that when going on a camping trip or other trip. Also rear seat room is small only really comfortable for small kids. Front room feels small too and seat bottoms are short, so you feel like too much of your legs stick off. The front seats don't bother me much but its worth noting for others. The rear bumper there is no protector over the top of it to keep it from getting knicked or scratched when cargo is removed or put in the vehicle, and it is a curved surface so there is really no add on you can put on there. On the front bumber is this black drop down air dam piece to help get the vehicle more MPG, only issue is, if you go offroading, it is going to get banged up and even on some high curbs this part will bottom out on when parking, bad design in my eye and how much MPG do you really save from this? I'm guessing minimal. The hitch that comes on my vehicle is a Class 2, with the trailering package. With a car with so much power, you would think they would have done a class 3 offering. Yet the chassis and the tranny wouldn't be able to handle the upper weights of a class 3. So, I think they put a class 2 just to make sure no idiot would dammage their vehicle. If you do opt to replace the class 2 with a class 3 hitch be aware that the tongue weight can still only handle 450 lbs based on the vehicle chassis and pull weight of 3500 lbs. Therefore I can only see one reason to really upgrade the hitch on this vehicle and that would be in order to be able to buy one of those bike racks with a hitch on it that allows you to pull a very small trailer at the same time. When temperatures fall below 45F, I notice my front shocks start squaking, I have looked up there and found that there is a plastic shock guard that appears to fall off probably when temps. are high in the summer and that is what I think is making most of the noise. If you pull it back down over the shock the noise is much less. I may cable tie it this fall, but I'm guessing if the noise bothers you you will want to at least pull that down every year in the late fall. I feel a lot of vehicle flex in the rear and there is some noise that goes along with things moving back there, doesn't seem to be too big of a deal for me, just that they could have made an overall stiffer chassis I think. Vehicle depreciation, I guess its domestic, what more can I say. AWD system, this system is a reactive system, where the vehicle runs in FWD mode until there is slippage up front at any tire and then a magnetic clutch applies some power to the rear end. I will tell you with experience you do not want to go offroading following your friends subaru to anywere he goes, because getting back is going to be much harder for you especially on the hill climbs. I've even had some trouble just going up my snow covered driveway with this system when the snow gets deeper. Yet, even though this system is inferior to Subarus it is much better than just a FWD vehicle.
Rachel

writes:
2008 Saturn VUE XE
Review
Pros
roomy, open feel to the interior, nice speakers, comfortable.
Cons
difficult to get used to at first.
'08 Saturn Vue — Performance- Acceleration: surprisingly fast; it's only a four- cylinder braking: don't really remember handling: nice Build Quality- actually very sturdy Appearance- Interior: nice open feel to it, very roomy, sharp design. Exterior: looks smaller than it is Cost- gas: i didn't pay for it, idk the mileage. maintenance: once again.... Fun Factor- it wasn't bad, typical crossover.
543golf36

writes:
2008 Saturn VUE XE
Review
Pros
Great vehicle no problem two long trip great ride there and back.
Cons
I don't have kids and wife vehicle is to large for me.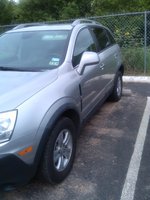 Great Vehicle For Families: — This vehicle has great performance with accereration, great braking and handling. Driving this vehicle was fun and under control no problem. I'm a golfer so with that said I was extremely happy the open hatch, there is enough room for golf clubs and extra items.
Primary Use: Commuting to work
sportsmom3

writes:
2008 Saturn VUE XR V6 AWD
Review
Pros
Handles well in the snow, fun to drive, comfortable ride.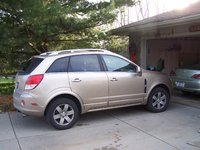 Love The Car — I like the xm radio, the dual cd player, how it handles in the snow and ice. Its fun to drive, dependable and not bad fuel economy for suv. I would recommend this car to anyone looking for an suv.
Primary Use: Commuting to work
Kevin

writes:
2008 Saturn VUE Red Line AWD
Review
Pros
Besides the fact that the car looks good, nothing else.
Cons
Transmission for both of the Saturn VUEs that we have owned went out before 75000 miles. This is a joke. GM doesn't care about their people who bought into and supported Saturn. Now we are stuck holding the bag on vehicles that weren't
Looks Good But The Longer You Own It The More Problems. — As soon as the warranty runs out then the car will stop working. Be prepared to spend a extra 4500 on your car sticker price to replace the transmission. Maybe there is a reason the company went out of business.
Brian

writes:
2008 Saturn VUE XR V6
Review
Pros
Looks great, strong engine, loaded with features
Cons
Transmission problems, seats could be more comfortable, can only buy the rear wiper from the dealer
Love It And Hope Not To Hate It! — My partner and I bought our 2008 Saturn Vue XR V6 about 2 months ago. We have loved the vehicle and it has aged well considering it's going on 7 years old and had 75K miles when we bought it. All the right features: premium audio, sunroof, leather/heated seats, rain sensing wipers, etc. The size is just right for us and the engine is strong and smooth. However, about a month after buying it (and fortunately a $0 deductible powertrain warranty), we noticed the transmission slipping. The warranty company hadn't even processed the paperwork yet. Per the forum on this site, we directed them to the 3-5-R plate which was broken. I write this on our second day having it home and I already noticed slipping around 20 mph. I will be calling the dealer tomorrow. In our 6 weeks with the Vue, we have loved having it. I am hoping to get this settled and we will be able to be done with repairs for some time. I am happy we went with the extended warranty as we still have 98K miles and 5 years left!
blebosse

writes:
2008 Saturn VUE XE
Review
Pros
Great family SUV with ability to haul people and cargo.

I Would Buy This Car Again If I Were Looking For A 5 Passenger Suv. — Great overall SUV but the 4 Cly is just not strong enough when mated to the 4 speed automatic transmission. Excellent braking and steering. No repairs in the first 2 years. Quiet and comfortable ride, great handling, decent fuel milage, comfortable seating, great visibility.
Primary Use: Family transportation
EagleEyeTeague

writes:
2008 Saturn VUE XE
Review
Pros
We have really enjoyed our Saturn Vue. The downshifting button on the gear shift was really great on the mountains, (it is an automatic.) We have gotten superior gas milage both in town and highway. Very comfortable ride even on long trips. The heated seats and Siris radio are huge pluses. I wish they would have never stopped making Saturns.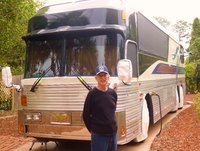 We Love This Car. — We purchased our vue for the flat tow capability . All we do is turn the key to ACC. Put it in N and pull a fuse. Couldn't be easier. We liked the gas milage. The ride. The heated seats. The surprising roominess of the seating areas. The storage capability. The low tire pressure warning is great. We replaced the tires last year and a A/C componet last year. Other than that no cost except oil changes and fuel. GM PLEASE START MAKING THE SATURNS AGAIN!!
Primary Use: Family transportation
Displaying 1 - 10 of 22 2008 Saturn VUE reviews.
Looking for a Used
VUE
in your area?
CarGurus has
2,302
nationwide VUE listings starting at
$1,995
.