2008 Saturn Astra
User Reviews
2008 Saturn Astra
Review Ratings
Average Ratings from

18

reviews
Performance:
Appearance:
Build Quality:
Overall:
Review Highlights
Click to filter reviews below
Displaying 1 - 10 of 18 2008 Saturn Astra reviews.
Jim

writes:
2008 Saturn Astra XE
Review
Hatch, 30+ Mpg, Great Handling, Great Styling, Paid Under $16k — Handles great, utility of a hatchback, looks good (a lot people ask "that's a Saturn?"), small but not too small, not the most powerful engine but the handling makes it a fun drive and gets very good gas mileage (at 9,500 miles now, my lowest mileage on a tank was 29.7, average around 32 mpg). Not a top notch interior, it's simple but functional. No aux jack and no front cupholders are the usual complaints, but it doesn't bother me. Good on-board computer setup despite 80's style screen.
Primary Use: Commuting to work
Looking for a Used
Astra
in your area?
CarGurus has

154

nationwide Astra listings starting at

$4,000

.
Jude

writes:
2008 Saturn Astra XE
Review
Pros
Style, Ride, Handling, Comfort, Interior, Space, Quality
Cons
Strange feature combinations mean I didn't get everything I wanted. Better cupholders and an MP3 jack would have been nice.
'08 Astra Knocks It Into Outer Space — My first new car is economical, fun to drive, well-built, and Euro-stylish. I absolutely love it. While the lack of easily accessible cupholders and an Mp3 jack would have been nice, this car is awesome, and I thoroughly enjoy every time I'm behind the wheel.
Chad

writes:
2008 Saturn Astra XR
Review
Pros
Overall a very unique car and now working on it to make it a one of a kind
Cons
The only thing I hate about this car is that since this was only made for one year, it is pretty much impossible to find aftermarket parts for it.
Astric — The acceleration is decent for a economic car. The brakes are very smooth. The handling is amazing, I love taking turns very fast. Overall for the build quality it's been great, i've had it for only 6 months but so far I haven't had any problems. Both the exterior and interior are amazing. The exterior is a unique style that isn't seen very often and my favorite part about it is the panoramic sunroof. The interior is very interesting, its a Black cloth interior with and light grey pillars and roof. The gas milage is awesome 28/32 mpg. Out of every car I have driven, this one is my favorite. I have driven 1995 Dodge Neon, 2006 Nissan Maxima, 2010 Nissan Altima and a 2001 Chevy Tahoe and none of them compare to this car.
Primary Use: Commuting to work
Mohamed

writes:
2008 Saturn Astra XR
Review
Cons
No Mp3 CD changer and Rims are only 15'
Loza The Black Astra — Top Speed: 225 km/h Acceleration 0-100 12 sec Handling very good in corners Build Quality: it doesnt need repairs no squeaks or rattles wat so ever Appearance: interior 4/5 exterior 5/5 cost of ownership: Millage 9700 km Maintenance perfect Fun Factor: click on the sport button and enjoy life in fast forward mode. I would recommend it to a friend obviously (if he/she will treat it right)
Ryan

writes:
2008 Saturn Astra XR Coupe
Review
Pros
Looks fantastic, Handles like it's on rails, New car smell
Cons
Mediocre power, lack of aux. input for audio system, Bad blind spot on driver side
I've Only Had It For A Bit, But So Far So Good. — I love the way the car looks. The leather is a little stiff, hopefully it will soften up as I put more mileage on it. The factory 18" make a massive difference. The acceleration on the car is borderline pathetic, especially for a car that looks this fast. The handling is another story; sticky rubber, firm suspension settings and a wide track make it corner with no fuss and no drama.
kflan2phx

writes:
2008 Saturn Astra XE
Review
Pros
Comfortable, capable, cargo space, tough, reliable, sunroof ROCKS, European solid feel
Cons
Automatic and engine ok but not exciting, radio / info screen is insanely hard to work with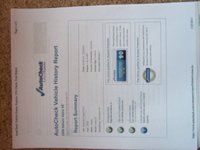 Astra - Delivers As Advertised — I owned this car for 5 1/2 years. My daughter drove it for two years in the middle. It was not fully safety rated when I bought it, but it had side curtain airbags front and rear and I wanted a car that would protect my daughter / her passengers / my younger son - whoever was in back. Front crash safety is rated better than the back, but back is better than 99% of 2008 cars sold in US. Son of Mr. Goodwrench teacher, I bought the car due to discounts and that I wanted to buy a GM - if it was reliable. In Europe, these are sold as OPEL / VAUXHALL in droves, and compete with Civics and Corollas and VW well. It delivered in spades - we had ONE maintenance issue which took awhile to fix with a fuel sending unit - the second attempt was bungled and it took several tries for Saturn around the world to figure that out. NO other issues. Relatives had a stick coupe and it was more fun than the automatic for sure. This is a solid car with a definite European feel to it. Heated outside mirrors, good sound insulation, tough interior. NOT a throw away car. Mileage with automatic was around 27 mpg with a short commute and lots of highway over 63000 miles. Highest mpg ever on a trip? I remember one was 38, 500 miles with mostly highway, per the trip info center, not just me guessing. Handling and grip were very good from the start - I live in moderate snow winter mid Ohio. There is a winter start setting on the automatic which helps you get started in 3rd i think, which I rarely remembered to use - didn't need it. Stock Eagle LS2 tires are poorly rated compared to many on market but did last almost 50,000 miles. Replaced mine with General Altimax RT 43's which have been excellent and were highly recommended on Tire Rack. Cornering is a breeze, I never felt this car say to me I'm going too fast and that curve is too tight. And I do like to push limits... The radio / info system / maintenance indicator. (I have the lower level radio of the two which are very similar.) OMG. If you are just turning on the radio and saving stations or playing the CD, good to go. Adjusting the time is a pain. Resetting the maintenance miles (mostly an oil change thing) is insanely difficult, mechanics at Saturn had trouble doing it. It does have several nice features, trip odo's, mileage RIGHT NOW, mileage this trip, miles in tank at this rate (very helpful), temp, etc. Overall you hope to get it where you want it and to be able to leave it alone! I was able to load almost anything in this car, including things that I did not want to put in my wife's nicer / spotless vehicles (Santa Fe and XC60) - or could not get in them. Regularly loaded 20 2x4s and whatever else I wanted from hardware stores. Drop seat half, push front seat forward, take head rest off front, throw blanket over seat, load it up. Rarely used both seats down, but that adds some space as well. I took several long trips, and seats always outperformed my 2006 Honda Civic. Interior is dark, which makes finding dark things you've dropped on the floor interesting at night. Overall, if I knew then what I know now, I would have bought three of these and given one to both kids and kept one for me!
Primary Use: Family transportation
Zach

writes:
2008 Saturn Astra XR Coupe
Review
Pros
It's mine, and it has great tuning potential
Cons
Lack of power, lots of road noise for something not intended to be an out and out sports car.
Saturn Astra Xr — Performance- needs aftermarket tuning to really have any power, stock only provides 140 hp. Manual gearbox can be notchy, and clutch could have more feel and weight. Brakes work just fine for stopping quick driving, excellent handling but use good tires to do away with some understeer. Build quality - mechanic parts work perfectly, most of interior is also good, but some plastic parts are poorly done Appearance - Unique, cool hot hatch design, esp in black with 18 in wheels and low-pro tires. Fun Factor- With more power and a 6 speed gearbox, this car would be an absolute joy to drive. Until then, it is quite easy to enjoy technical driving with quick steering response.
Primary Use: Sport/fun (spirited driving, track racing, off-roading, etc.)
AlanAndrew

writes:
2008 Saturn Astra XE
Review
Pros
Small and fun to drive.
Cons
Automatic transmission is slow. No iPod interface.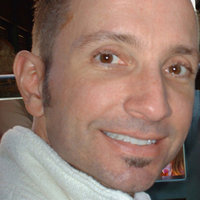 Great Hatchback — Great little car that's fun to drive. Solid build quality and safe. Upscale interior compared to Kia, Hyundai and the Japanese cars. OnStar is awesome. Reliability has been great. Gas and go and oil changes were the only expenses. I wish Saturn still made cars.
Primary Use: Commuting to work
Derrick

writes:
2008 Saturn Astra XR Coupe
Review
Pros
Fun, Efficient, and a good looker
Good Buy, If Not A Tad Expensive When I Bought It. — Fuel Efficient yet willing to gain to higher speeds then expected. 1.8L I-4 - 138hp Auto has a 'Neutral Assist' Feature that puts the transmission into Neutral during extended braking periods. Reason: To save on fuel and slightly decrease brake pad wear...slightly Takes the corners very smooth and confident, every little bump and road flaw is felt for superior driver feel and is easy to correct and maneuver. Needs an auxiliary plug for ipods and mp3 players. Very Fun to drive! Cannot wait to Drive it again.
Primary Use: Sport/fun (spirited driving, track racing, off-roading, etc.)
Ed_1

writes:
2008 Saturn Astra XR
Review

2008 Astra Xr — Great Car. Performance- Acceleration very good for engine size. Braking- Very Good. Handling- Excellent. Build Quality- Bit of road noise. Otherwise very solid. Appearance- Well done. Cost of Ownership- Gas 28-32 MPH. New- No maintenace issues. Fun Factor- Yes. Responsive and Nimble.
Displaying 1 - 10 of 18 2008 Saturn Astra reviews.
Looking for a Used
Astra
in your area?
CarGurus has

154

nationwide Astra listings starting at

$4,000

.