2008 Honda Civic
User Reviews
2008 Honda Civic
Review Ratings
Average Ratings from

153

reviews
Performance:
Appearance:
Build Quality:
Overall:
Review Highlights
Click to filter reviews below
Displaying 1 - 10 of 153 2008 Honda Civic reviews.
Althaf

writes:
2008 Honda Civic LX
Review
Cons
Low ground clearence
Happy I Bought The Honda Civic 2008 — I like the stance of the car. It dose look like it's moving fast event when it is standing still. Good performance for a 30 mpg overall car Minor internal rattles, road noice maybe a concern I like the styling - the digital gauges, tacho, interior space Fun factor - Good feedback from the wheel, capable of fast cornering Not a good drift car...did three corners and I was more shaky than I've ever been before....if you want to drift, get a RWD
Primary Use: Commuting to work
Looking for a Used
Civic
in your area?
CarGurus has

65,600

nationwide Civic listings starting at

$799

.
Jeffrey

writes:
2008 Honda Civic Si
Review
Pros
Great gas mileage, fun and easy to drive. very practical for everyday use. very soft clutch. comfortable. not alot of high maitenance costs.
Cons
ride is somewhat hard due to standard sport suspension. lagging in gear response. Cant expect alot for $20-25,0000. manual only for the "non-stick" drivers.
Si Review — Its a car that would want to make you jump in everytime and just drive at any distance no matter what. its economical friendly, yet you have your key performances that havent left the civic completely for all you motorsport enthusiasts. you still have the 2.0 liter i-VTEC 197hp engine that kicks in around a 4000rpm mark. sadly, you actually get around 172.9 hp and 121.3 ft lbs of torque. Even though, its a Great choice for a money saving and pretty powerful first car.
Robert

writes:
2008 Honda Civic EX
Review
Pros
Looks, Interior, Radio, gas mileage
My Latest Car - 2008 Honda Civic — Great gas mileage (I get 37 mpg around town). I really like the auto sunroof. Steering wheel feels great in the hands (it also tilts and telescopes) and the 5 speed at least gives you a feeling of driving something close to a real sports car. Not a read tire burner performance wise but definately not a slouch. Seating is very comfortable and the seats not only recline and go back and forth but they can also be raised and lowered. Has the best factory radio/cd player I ever had plus a plug in for MP3 players. The 16 inch rims give the body some visual balance (ever see an older car w/13 inch rims?) and make it handle very well. It's fun to drive and feels kind of wierd as you cannot see any portion of the hood. Only complaint is that for a person of my size (6 foot, 265 pounds) it's rather hard to get into but once inside, I have all the room I need.
dled1286

writes:
2008 Honda Civic Si
Review
Pros
Great car with lots of go. Like Jeremy Clarkson said about the European Type-R, its like a pensioners terrier, you open the door and its over your shoulder and out the door. It Has great fuel economy for the power and the sedan (which i have) has great cargo capacity as well as plenty of room for passengers. The engine is a proven engine, strong, reliable and easy/cheap to maintain, although if you own an Si, chances are your not going to want to take the cheap route to maintenance. Price for power and versatility and overall fun drive is really good. Its hard to find a car that hits in all the areas with high marks like this one does.
Cons
None really. A few issues with the clutch pedal and 3rd gear synchro on the 08 model but those arent a big deal and can generally be fixed or remedied fairly simply and inexpensively. The only other thing is that this is a cat that isnt for people who have never driven a manual transmission. They dont come in an automatic trim and can be jerky and touchy for a first standard. Me having had most of my cars standard anyway, this was no problem. In fact, i welcomed it.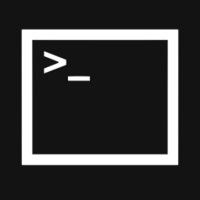 A Tiger In A House Cats Body — I like everything. Nothing is really bad about it from my point of view. But im a gearhead. The main issue i have personally is that i cant kill my urge to customize it...thats the only way that this car really gets expensive. Yes it takes premium/super unleaded, but it gets good enough MPG that its maybe a $2-$3 difference at fill up. I love it and at this point wouldnt trade it for anything else. It fits me needs and wants to a T and i couldnt ask for better.
Fazil

writes:
2008 Honda Civic LX
Review
Pros
aero dynamic design, small steering, wide dash board
My Mechine — aero dynamic desin, small steering wheel same as racing car, wide tyres, high road grip, good seating after all good fuel consumption suit for young eneration. digital speedo meter and cute dash board. and comes in elegent colours. superb interior
Primary Use: Commuting to work
Jake

writes:
2008 Honda Civic EX
Review
Great, Long Lasting Car. — Overall I really appreciate this car. At first I did not like how it looked, but it certainly has grown on me. It brakes well and is fairly responsive to handling inputs. It lacks a little in the acceleration department, but it is still fun to drive. It's a Honda so nothing has gone wrong with it yet and it is also fairly cheap to run and maintain, especially since it gets around 30mpg. I would have prefered a manual transmisson, however they are somewhat hard to find in the US. I still think that the Si would have been a better choice., but this is very satisfactory.
Yuriy

writes:
2008 Honda Civic LX
Review
Pros
It is more than car.
Cons
I can't say anything bad about my car.
I Like It Very Much And Next My Car Will Be Honda Accord Type S :) (wanna More Power). — Great acceleration for 1.8l engine. Braking is good, but quickly heat up when active driving. Appearance is amazing inside and outside, I enjoy it every day. It is a big pleasure and fun to drive this car. It is my first car and I' happy with my choice.
Primary Use: Family transportation
Jonathan

writes:
Pros
Decent exterior styling, very nice somewhat advanced interior, does all the things a regular should do well on
Cons
Automatic transmission is ready to steal the engine's power, handling is disappointing
The Safe Choice, But Not Necessarily The Most Exciting — I was somewhat excited to drive this version of the Honda Civic when it was new. I did get my opportunity to drive a 2006, so it kind of disappointed me and left me with a less than favourable impression of Honda. The 2007 and 2008 versions are exactly the same as the 2006 I've driven all those model years anyways. The best things in my mind from the Civic was visually. From the outside it was a good attempt by Honda to make a Civic stand out instead of being a derivative of the Accord or vice-versa. I was more impressed with the inside where a automaker finally had the courage to re-introduce the digital dash, no second guessing analog nonsense. After all I do drive a car with a digital dash, Toyota was dumb to not continue its very reliable digital dash. Its clear Honda uses 21st century technology to make this interior, the digi dash is so much cleaner and easy to read over even the good 80s digi dashes. The plastics are actually quite good too. So I did like the interior. To drive...this is where I thought the Civic faltered. Power...if you drive the automatic version you will notice the transmission sapping power for your highway driving. In the city its actually a bit too jumpy, but for those high speeds the transmission is happy to delay your reach to 100 km/h when you feel its so close to that point. The handling surprised me as well, this felt on par with the 2003-2008 Corollas only difference was less body roll, more understeer. I heard Honda made this Civic more comfort oriented than the past, that is true this was the most comfortable Honda I driven...until I drove the Fit. Steering feel...one of the rare times where the Toyota Coroll(2003-2008)a had a bit more, Toyota of course not wanting to be defeated here made a more duller to drive car(2009). Bottom line for me is, I'd take a Fit over the Civic. Very similar cars the difference is the Fit is the better performer with the only sacrifice being power, the cool digi dash and some space. In its own class...no contest the Mazda3 is my choice this is a distant second.
Brian

writes:
2008 Honda Civic LX
Review
Pros
Performance - brillant for a family sedan, quick steering response, 148 bhp & 128 ft.lbs of torque can get a little bit of power and torque. Safety - Excellent, 5 star crash safety rating. Styling - Interior has good ergonomics and doesnt feel cheap. Exterior is much better than the old one and better than its current rivals. Overall - Great value for money, reliable, better styling, good on fuel economy, and is the best compact cars on the market today.
Cons
Needs more power and too big for a civic. It is getting heavier.
2008 Honda Civic Lx — Performance - 0-60 is about 9 seconds which is not that fast, but not a slouch either. Braking is above average, front has ventilated disc brakes solid rear disc brakes. Build Quality - Honda's are known mainly for their reliabilty. So the Honda you own will last as long as you do. Appearance - Civic is one of the most advanced and futuristic looking cars among the segment since it first appeared on the 06 model until today. Cost of Ownership - with the two years i had my car, the only failure it had was a broken sun visor. Regular maintenance will cost around less than $500 a year. Fun Factor - As of today, Civic is one of the most fun and sensible cars to buy. It is practical, reliable, and everything you need for today's motoring needs.
Primary Use: Family transportation
Oilcan

writes:
2008 Honda Civic LX
Review
Cons
QUALITY CONTROL PROBLEMS!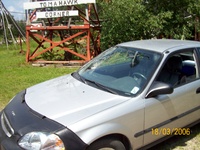 Wait Until Quality Improves, Maybe 2011 Or Later. — This my fourth Civic and I must say that I am totally disappointed. I can't believe the multitude of problems with this car. Peeling paint to a severe engine leak that can't be fixed. I would wait until 2011 before considering another Honda.
Primary Use: Family transportation
Displaying 1 - 10 of 153 2008 Honda Civic reviews.
Looking for a Used
Civic
in your area?
CarGurus has

65,600

nationwide Civic listings starting at

$799

.