2008 Dodge Caliber
User Reviews
2008 Dodge Caliber Review Ratings
Average Ratings
from 51 reviews
Performance:
Appearance:
Build Quality:
Overall:
Review Highlights
Click to filter reviews below
Displaying 1 - 10 of 51 reviews
LacPac

writes:
2008 Dodge Caliber SXT Review
Pros
Great mileage, versatility, ease of entry, big tires and ground clearance
Cons
Hard plastic interior, MP3 input missing on upgraded radio.

Gas Mileage Surprise! — #1 benfit is gas mileage. I consistently get more mileage than the avg city and highway on the Window sticker...this amazes me. As much as 32mpg on the highway at 65-70mph with the 2.0 CVT. Trans takes some getting use to but makes more sense as it looks for every opportunity to drop rpm's to save gas. Also saves brakes since the trans slows you down before braking is needed. Great ride height. It's nice to not have to crawl off the floor every time you get in and out. Headlight are std halogen, but have a broad range of lighting and coverage. Interior is plasticy but everything new coming out is like this in the price range, and it's easy to maintain. Only problem was a lower front control arm bushing that was sticky in wet weather. Replaced under warranty. Roomy (I'm 6'3" 220) and versatile. Kids like partial reclining back seats. Wish the XM radio had a input for mp3... big miss on that one.
8 of 8 people found this review helpful.
You found this review helpful
Looking for a Used

Caliber

in your area?

CarGurus has

4,748

nationwide Caliber listings starting at

$3,260

.
Adriane

writes:
2008 Dodge Caliber SXT Review
Pros
FUN, hot, plenty of cargo space, excellent sound system, great gas mileage.
Freaking Awesome. I Love My Puck. — Great performance and quality, especially for a Chrysler/Mopar product. At two and a half years and almost 40k miles, the motor is still smooth and quiet, clutch is tight, A/C is ice cold and heater could scorch the sun. Nothing broken, worn off, sound system is still excellent, way better than most stock stereos. Seats, carpet, and all rubber and plastic have been durable and stain-resistant, when clean the interior looks brand new. Outside, too; I have the brilliant black pearl paint and it's still very glossy and deep, all chrome intact, no rubber seals worn or leaking, and I have a sunroof I open and close daily. Still getting over 30 mpg on the freeway, about 26 in town, I have the 1.8 liter four-cylinder engine and it's a little underpowered on steep, long inclines, but has plenty of get-up-and-go in traffic under normal conditions. Does great in the snow and ice, too. I get oil changes every 3,000 miles or so (whenever the sensor insists) and so far nothing has gone wrong at all (one drive-shaft issue at 3,000 miles, covered by warranty and fixed by my awesome dealership). I love this car more than I can say, handy cargo spaces (fits a full-size bike with back seat down!) and collapsible front seat, neat cooler built in the glove compartment, exterior is tough and pretty. I special ordered and paid $18,500 for this car and will have it paid off in December (3 year financing with no interest and a $2k down payment) and I will drive this Dodge until it will go no further. I love it, absolutely no complaints.
Primary Use: Commuting to work
Bruce

writes:
2008 Dodge Caliber SRT4 Review
Pros
It's fast,fun and still economical.
Cons
Even though it's a hatchback it's something you wouldn't want to take the family in on a vacation/long drive.
Thank You Sir May I Buy Another. — Fast for a 4 cylinder thanks to the turbo. It's like driving a really fast go cart. Handles very well in the corners and can stop on a dime thanks to the 14 in. rotors and Brembo brake system. It can kick alot of other cars asses even the V-8's and still get 30+ MPG on the highway.
Primary Use: Commuting to work
Tim

writes:
2008 Dodge Caliber SXT Review
Caliber — Good all around car. High output 2.0 liter engine putting 158 hp, lots of leg and head room, hatchback makes plenty of storage capacity. Low cost to purchase, acceptable repair cost acceptable fuel mileage. Air pressure sensor light is first thing to go wrong and is plenty annopying but not worrisome.
Primary Use: Family transportation
Bradley

writes:
2008 Dodge Caliber SXT Review
Pros
great handling, awesome stereo quality
Cons
slow from 0-25, 25-60 is good, then 60+ is slow again
Caliber '08 — The only regret i have about this car is that i couldn't afford the SRT4 model. Dont get me wrong, the 2.0L inline 4 with the CVT is great on gas, but i would love to have the turbocharged version just to have a little more fun in. Planning on putting on a K&N intake on it once i have the money for a little extra boost in the near future. Handles great, amazing stereo, and tons of room for college stuff. Just wish it had a V6 maybe........
Primary Use: Family transportation
Justin

writes:
2008 Dodge Caliber SRT4 Review
Pros
285hp stock. Big mitsu turbo. still has four doors. Kicker sound system is pretty good for stock.
Awesome Car For A Bang For Your Buck — The SRT-4 is a beast. On the quarter mile it does a 14 second flat stock. With so much more unlocked potential. It may be ugly as a truck but it is sweet. Awesome car to drive... especially when people think that there going to smoke you and than bam. They don't see it coming till its to late.
Justin

writes:
2008 Dodge Caliber SRT4 Review
Pros
155 mph, Turbo power, 6-speed
Dodge Caliber Srt-4 — Faster than you think while undercover with good gas mileage. It turns hard and stop fast for a good price. It gose 155 mph. You can put a 52 inch LCD TV in the back with the seats down. The car is fun and it gets looks here and there.
Jeff

writes:
2008 Dodge Caliber SRT4 Review
2008 Caliber Srt4 — It's 285 HP of turbocharged goodness that will still pull 30 MPG. I love this car. The way it drives is great, it's performance is incredible for the price. It's practical, but still a lot of fun. It definitely stands out in a crowd. This car allows you to have your cake and eat it too.
brenda4335

writes:
2008 Dodge Caliber SE Review
Pros
Good gas mileage and roomy seat area.
Cons
Vehicle is know as a "tire eater" and the cargo area is small unless you put the seats down, I actually think I had more room when I had a vehicle with a trunk.

Nickle And Dime You — I bought this car used with about 10,000 miles on it. For the first few years, it was great. Since I hit about 80,000 mile it is nickle and diming me to death. I have had to replace wheel bearings (front end twice), ball joints, struts, and control arms. After needing new tires, again, I was told that they call them "tire eaters" because it doesn't seem to matter what type of tire you buy, put it on a Caliber, and you will get about 40,000 miles out of them.
Primary Use: Commuting to work
ColoradoCarChicks

writes:
2008 Dodge Caliber R/T AWD Review
Pros
AWD car that drives great!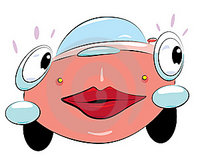 Displaying 1 - 10 of 51 reviews
Ask CarGurus about the 2008 Dodge Caliber
Average response time:
8.5 hours
,
# of Dodge Caliber owners:
1,050
Looking for a Used

Caliber

in your area?

CarGurus has

4,748

nationwide Caliber listings starting at

$3,260

.