2008 Chrysler Sebring
User Reviews
2008 Chrysler Sebring
Review Ratings
Average Ratings from

21

reviews
Performance:
Appearance:
Build Quality:
Overall:
Review Highlights
Click to filter reviews below
Displaying 1 - 10 of 21 2008 Chrysler Sebring reviews.
barryfly69

writes:
2008 Chrysler Sebring Touring
Review
Pros
Stylish, comfortable, nicely equipped, fun to drive, and it's a drop top!
Cons
Water leaks in when doors are open when car is wet...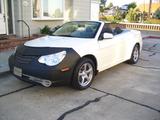 Now That You've Read This, Realize You've Made The Right Choice... — I've written a few reviews here and there regarding my 2008 Sebring Touring convertible and once again I gotta' back her up... This car is GREAT!... It seems that some of the reviews I read are based on someone jumping out of a V12 Lambo' then raggin' on the acceleration of the Sebring... Stumbling out of the rear of a Maybach then complaining about the "plasticky" interior, then challenging her handeling after winding through the mountains in a M3 5 Series stressing how unpredictible and aloof the Sebring is... Well, once again I call BS on all of ya! Look, this is a well built, smooth sailing, adequately equipped convertible cruiser. She is what she is and makin' her something she's not just aint' fair to the lady. The 4 banger may be a bit "sluggish" but if all your looking for is a nice cruiser to sled around town in while having enough money in your pocket for a bite once you get to where you're going, it'll do you just fine. The Touring has plenty of power for me and I'm never "left behind" from the start... I'm 5'8 / 150lbs and it's comfy as could be. The engine prrrrrs and it has a real nice growl when you hit the accelerator to pass up, how do you say... "Lesser" of vehicles that may cross your path. The sound system rocks and one cool little tid-bit, with the 1/8 jack built into the stereo and an adapter my Strat sounds pretty neat out of her too. Passengers I've had in the back had nothing but kind words regarding the comfort and smooth ride. Gas mileage is adequate but I'm a bit of a lead foot. I can't really say enough nice thngs about her... Favorite thing to do is stand about 40 feet away and drop the top with the key fob when there's a nice lil' crowd around... A kid once marvelled that he just witnessed a live "Transformer"! Now in this world, as with anything NOTHING is perfect. When the car's wet and you open the door you get a bit wet as well. Water leaks from the top of the door when open. Chrysler should have corrected this before production. Also, the top leaks in the rear corners a bit. Not enough to hurt anything though and it really no longer bothers me. When I wash her I put a paper towell in the corner. When done, I remove it and all is well. It hasn't rained hard enough (I think) for me to tell if the winter's gonna be a problem... Still, nothing a car cover can't cure I'm sure and it hasn't changed my thoughts on her one bit. (I haven't driven the Limited so I can't comment on the difference... NOTE to the negative reviewers: If you don't know, don't make crap up... There's some negative coments on this ride that just aren't true...) The Sebring handles its own without appoligies... I've gotten many compliments on previous cars I've owned and it's a good feeling to get em' just as much if not more in my Sebring. Chrysler's past was that of luxury rides always striving to push the envelope a bit more each year... The current situation is what it is and shouldn't defer you away from this car. There are incredible deals that I see out there and strongly suggest you jump on one. Besides Chrysler's current financial standing, another factor that sinks this Baby is the fact that the majority of the LX and Touring's were sold to rental car company's... Still, it's not enough to put 'em down like they're the plague of the convertible automotive underworld. The car's a blast to drive and I look forward to getting into her & dropping that top every chance I get... I haven't a doubt in my mind that I'm currently driving a piece of automotive art and this car like many, many, Chrysler's before her will be held in high regard to the true collector's for years to come. If your looking for one I wish you luck, if you own one congraduations, and if you don't like em' that's alright by me too... I wouldn't feel so regal if every Tom, Dick, n' Harry on my street was in love with the same girl... The Chrysler Sebring was named after Sebring, Florida, the site of the renowned endurance car race called the 12 Hours of Sebring. There, now she's gotta' bit of race car in her... Happy? UPDATE: 05/21/12 - Over 2 years and she's still treating me well and receiving compliments daily... Atta' girl!!
Primary Use: Sport/fun (spirited driving, track racing, off-roading, etc.)
Looking for a Used
Sebring
in your area?
CarGurus has

5,025

nationwide Sebring listings starting at

$1,495

.
namllits2002

writes:
2008 Chrysler Sebring Limited
Review
Pros
3.5 liter engine is powerful, 6 speed automatic is state of the art
Cons
plastic inside, leather not soft and subtle, seats a little hard, doors and trunk very hard to close

Very Refined And Finally A Decent Engine And Transmission — I had a 2005 Sebring Convertible Touring and it was underpowered so I looked for a 2008 soft top Limited model (I am a purist and do not like the hard top). Once I found and bought the car, I could not believer that it was a Sebring. It looks great, has a quick 3.5 liter engine and an amazing 6 speed automatic. Also thrown was electronic stability control and positraction so that all of it together yielded an awesome car for the money. It is a true boulevard car that now holds the road and is fast. It is not a Bimmer, so those who want one would be disappointed. All in all for about $36,000, I got a sensational car with all of the bells and whistles and one that can get out of its way too. I love the soft top as it folds like the hard top. With the top up , the trunk is enormous.
Owner for 0 years, 3 months
Miles Driven per Year:10,000
mgilbo1

writes:
2008 Chrysler Sebring Touring
Review
Pros
Plenty of room, great ride, comfortable, big trunk, good MPG, sharp looking, good in snow.
Cons
glove compartment, seat controls, floor mats, tires

I Love It And Have Had No Issues With It So Far. — I love this car. Tons of room in it even though it doesn't look like it from the outside. The trunk is surprisingly big for the car, again, compared to its size. My car came with the IGIG radio and I will never buy a car again without it or something similar to it. I have leather seats in mine and they are very comfortable, considering I am a big guy and require room. Handling is great. My fiance loves taking it because she can zoom in and out of parking lots much easier. Highway ride is also excellent and I never find myself having to stop due to being uncomfortable. The only thing I wish is if they put a little better tire on it, but the ones that came with mine were ok. I have leather seats that came heated and they are great. I live in Syracuse,NY and they make a BIG difference in the morning when the car is still a little cold. Driving in the snow has not been as bad as I thought it would be. I used to own a Chrysler Concord and that car was much worse than my sebring because the front end was too low and the snow would get caught under it. The sebring comes with 17" tires and the front end is higher than the concord so getting through deeper snow worked quite well. And my city is the snowiest city in the country folks! Highway mileage per gallon is excellent. I drove 3 hours to Buffalo last month and I averaged over 32MPG per gallon. Not bad considering I had heavy luggage in it. The 4 cylinder engine is peppy, fast and quiet as well and again it really does help on gas if you can go without the 6 cyl punch. Interior layout is great and sharp looking. The glove compartment is annoying because when you open it everything falls out of it due to the angle at which it was built. The car comes with 2 jacks so you can plug in your cellphone or gps etc. One is under the radio and the other is inside the middle console box. I wish they added another due to all the things people are using in their cars today. I never use the one in the console box because I hate running the wire to it. One thing I do miss from my concorde is the change holder. There isn't one on the sebring and I wish they would put that back in the design or add more compartments on the dashboard to put stuff. My only main issue with the sebring is adjusting the seat with the electronic controls. There is no way any normal man can adjust his seat with the side buttons without getting his hand stuck between the seat and the door. You have to adjust your seat before you drive or your pretty much SOL. This was really annoying to me since there are plenty of better places to put the seat controls like the side of the door near the window buttons or in the middle console near the shifter. I don't know who tested this car but if they gave a thumbs up to the seat controls, they need to be fired. Floor mats are ok at best but workable. The drivers side needs to be heavier so it stops getting stuck up under the break and gas pedal. I went to Wmart and bought a new pair for $15 and they are working much better than the factory installed ones. Other than that, its a great car and has lots of features. Price is good between 22-26k depending on how many options you have or what rebate programs were going on. Of course, I still think its too much for any car so I'll always complain about the price no matter what car I buy.
Primary Use: Family transportation
Mrbankangler

writes:
2008 Chrysler Sebring LX Convertible
Review
Pros
Convertible, Sound quality from the factory stereo, good gas milage, power seats, auto power windows, cruise control.
Cons
Hard to change the battery.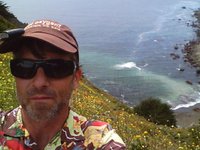 Love That It Is A American Branded Car. — Love that it is a American branded car. And that is not to say that I am a USA snob. Its just that I feel good when I buy USA. So, the car.... A solid drive, does not feel like your in a small car nor does it feel like you are in a tank. I feel safe driving it. Even when the top is down. The sound quality from the stereo has been my favorite part of this car. AM and FM sounds great, but When I plug in my phone, the sound from Pandora is even better! There has only been one thing that I had to fix twice, and that is the seat back release on top of the seat. It has a seat back releas on the bottom of both seats and on the top. The top ones dont seam to be the best. So, with that said I think its a great solid car over all.
Primary Use: Commuting to work
SteveHeckman

writes:
2008 Chrysler Sebring Limited Convertible
Review
Pros
Very quiet and comfortable convertible with little wind noise even at 75mph. Great style without a high price - reliable and inexpensive to own.
Cons
Folded top takes much of trunk leaving space for only a few bags.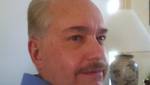 Adult Fun — The seats are high and firm enough that an all day drive is a pleasant experience - top up or down. The Mercedes design influence is evident from the seat height to the build quality. Not a hot-rod by any stretch, but makes me smile whenever I am behind the wheel. Much better build quality than I thought possible from an American production plant.
Primary Use: Family transportation
Eric

writes:
2008 Chrysler Sebring Limited Convertible
Review
Pros
hard top convertible
Nice Wife Car — not bad... for my wife. Not made for anyone over 5'6". So far have not had any issues. It doesn't have very good brakes or handling. But it is comfy and the seat heaters are awesome. Nice stereo too. yup
Primary Use: Family transportation
Nicole1806

writes:
2008 Chrysler Sebring
Review
Cons
Everything but the appearance
Very Poorly Built Car — When i got this car a month after it was in the shop...ALOT of drive train problems! It was built poorly, gas milage is horrible and its just all around a horrible vehicle! I do like the looks of it and i think its a sharp looking car but thats all i got good to say about it. I wouldnt recoment this car to my worst enemy.
idleidol

writes:
2008 Chrysler Sebring Limited
Review
Pros
comfortable car nice to drive full electrical spec. Looks good on the road. Good driving position. Nice seats. The crd model is easily the best of the Sebring models for fuel economy.
Cons
boot space is pretty good though awkward to gain access with larger items as access gap is small. Warning lights are shown regularly due to electrical issues.

Dissaapointed — horrrible battery location which requires wheel arch trim removal to gain acess. Electrics can be temperamental. I don't like the tipm idea with no relay switches for wipers, headlamps etc. If the TIPM is faulty it is very expensive to replace it. Parts are difficult to obtain in the UK and if you manage to find them they are expensive. I wouldn't buy another for this reason. UK mechanics do not like working on these cars! When buying this car I thought I would give US car market a try though this has put me off trying again. My model is 2008 and only done 28000 MLS and there is rust coming through on the front of the bonnet. This was a shock to me. I will stick with the old UK or German models from now on.
Primary Use: Family transportation
Terrence

writes:
2008 Chrysler Sebring Limited
Review
Pros
comfort and handling
Cons
doors rattle when the bass hits
Great Car For All Weather — Love the looks and feel of the car, Handling is amazing for a seabring. AWD is a huge plus. Interior lacks alot doors rattle with the stero system, navigatin cost t much to update and tires are very expensive, minue the few flaws i love it
Primary Use: Commuting to work
Priya

writes:
2008 Chrysler Sebring Limited
Review
Pros
huge car and very comfortable to drive
Cons
it's fully automatic can't find the parts easily
But Nice And Perfect For Families. — its superb car and huge car very comfortable for family, we can enjoy the drive. all facilities there. so explorer.it'll be cost around 38-45 thousand dollers,this is the fun car to drive, we have the facilities as VIP on the spot corrections.
Primary Use: Family transportation
Displaying 1 - 10 of 21 2008 Chrysler Sebring reviews.
Looking for a Used
Sebring
in your area?
CarGurus has

5,025

nationwide Sebring listings starting at

$1,495

.