2008 Chrysler Sebring
User Reviews
Average Ratings from

23

reviews
Performance:
Appearance:
Build Quality:
Overall:
Review Highlights
Click to filter reviews below
Displaying 1 - 10 of 23 2008 Chrysler Sebring reviews.
Rachel_L

writes:
2008 Chrysler Sebring
Review
Cons
Nothing, I love this car!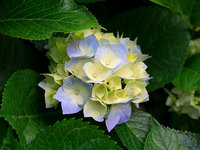 Great Scholtes Auto World Car! — The color is perfect, the seats are very comfortable and the radio is great! It drives very smooth! I love everything about this style/make and how it looks, and I really love the reliability of the car the most! Overall it is the best car I own right now.
Looking for a Used
Sebring
in your area?
CarGurus has
4,252
nationwide Sebring listings starting at
$1,300
.
Scott

writes:
2008 Chrysler Sebring Touring
Review
Pros
Decent handling car, with comfortable ride.
Cons
Cheap parts and questionable build quality.
If You Can Get One Cheap (we Did) It Might Be Worth It. — Overall, a poorly designed, poorly made car. Already had to replace the radiator. Ergonomics are fair, but surfaces are hard cheap plastic. Do like the flex fuel v6 engine. Reasonable power, and runs on both regular gas and E-85.
Richard

writes:
2008 Chrysler Sebring LX
Review
Pros
It was a rental and I could give it back, the A/C worked.
Cons
It's possibly the most disappointing car I've ever driven.
Making Cars For The Sake Of It — Gutless, overstressed, heavy, inefficient, ugly, cramped and thoroughly pointless vehicle. The engine struggles to propel this barely-guided missile, after 10,000 miles of rental use it felt like it had been around the clock, and the interior seemed to be made out of the insides and packaging from some cheap trainers. Why on earth does this vehicle exist.
Kriscasey

writes:
2008 Chrysler Sebring Limited Convertible
Review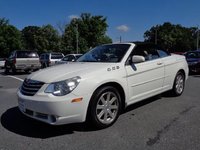 Beauty And Beast — I love everything about this car. I've owned a lot of cars but this is my favorite by far !! The power is adequate, the look is spectacular, the my gig is far above any other radio in its class. What more could you want ?
Primary Use: Commuting to work
ReviewRentals

writes:
2008 Chrysler Sebring Touring
Review

Gutless Wonder — It looks ok but obviously the performance was designed for the elderly. Don't expect a lifetime of carefree driving from this pile of plastic. It is an adequite rental car but after you return the rental you will never own one.
mgilbo1

writes:
2008 Chrysler Sebring Touring
Review
Pros
Plenty of room, great ride, comfortable, big trunk, good MPG, sharp looking, good in snow.
Cons
glove compartment, seat controls, floor mats, tires

I Love It And Have Had No Issues With It So Far. — I love this car. Tons of room in it even though it doesn't look like it from the outside. The trunk is surprisingly big for the car, again, compared to its size. My car came with the IGIG radio and I will never buy a car again without it or something similar to it. I have leather seats in mine and they are very comfortable, considering I am a big guy and require room. Handling is great. My fiance loves taking it because she can zoom in and out of parking lots much easier. Highway ride is also excellent and I never find myself having to stop due to being uncomfortable. The only thing I wish is if they put a little better tire on it, but the ones that came with mine were ok. I have leather seats that came heated and they are great. I live in Syracuse,NY and they make a BIG difference in the morning when the car is still a little cold. Driving in the snow has not been as bad as I thought it would be. I used to own a Chrysler Concord and that car was much worse than my sebring because the front end was too low and the snow would get caught under it. The sebring comes with 17" tires and the front end is higher than the concord so getting through deeper snow worked quite well. And my city is the snowiest city in the country folks! Highway mileage per gallon is excellent. I drove 3 hours to Buffalo last month and I averaged over 32MPG per gallon. Not bad considering I had heavy luggage in it. The 4 cylinder engine is peppy, fast and quiet as well and again it really does help on gas if you can go without the 6 cyl punch. Interior layout is great and sharp looking. The glove compartment is annoying because when you open it everything falls out of it due to the angle at which it was built. The car comes with 2 jacks so you can plug in your cellphone or gps etc. One is under the radio and the other is inside the middle console box. I wish they added another due to all the things people are using in their cars today. I never use the one in the console box because I hate running the wire to it. One thing I do miss from my concorde is the change holder. There isn't one on the sebring and I wish they would put that back in the design or add more compartments on the dashboard to put stuff. My only main issue with the sebring is adjusting the seat with the electronic controls. There is no way any normal man can adjust his seat with the side buttons without getting his hand stuck between the seat and the door. You have to adjust your seat before you drive or your pretty much SOL. This was really annoying to me since there are plenty of better places to put the seat controls like the side of the door near the window buttons or in the middle console near the shifter. I don't know who tested this car but if they gave a thumbs up to the seat controls, they need to be fired. Floor mats are ok at best but workable. The drivers side needs to be heavier so it stops getting stuck up under the break and gas pedal. I went to Wmart and bought a new pair for $15 and they are working much better than the factory installed ones. Other than that, its a great car and has lots of features. Price is good between 22-26k depending on how many options you have or what rebate programs were going on. Of course, I still think its too much for any car so I'll always complain about the price no matter what car I buy.
Primary Use: Family transportation
scoutmaster

writes:
2008 Chrysler Sebring Limited Convertible
Review

Sebring Limited — Great clean aspect to rag top when it stores in trunk. Unfortunately, that feature limits cargo storage space. Trunk lid is a little high preventing clear vision when backing up. Battery compartment requires removal of front left tire .. a little inconvenient.
Primary Use: Sport/fun (spirited driving, track racing, off-roading, etc.)
SteveHeckman

writes:
2008 Chrysler Sebring Limited Convertible
Review
Pros
Very quiet and comfortable convertible with little wind noise even at 75mph. Great style without a high price - reliable and inexpensive to own.
Cons
Folded top takes much of trunk leaving space for only a few bags.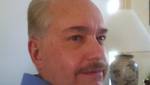 Adult Fun — The seats are high and firm enough that an all day drive is a pleasant experience - top up or down. The Mercedes design influence is evident from the seat height to the build quality. Not a hot-rod by any stretch, but makes me smile whenever I am behind the wheel. Much better build quality than I thought possible from an American production plant.
Primary Use: Family transportation
Eric

writes:
2008 Chrysler Sebring Limited Convertible
Review
Pros
hard top convertible
Nice Wife Car — not bad... for my wife. Not made for anyone over 5'6". So far have not had any issues. It doesn't have very good brakes or handling. But it is comfy and the seat heaters are awesome. Nice stereo too. yup
Primary Use: Family transportation
Mrbankangler

writes:
2008 Chrysler Sebring LX Convertible
Review
Pros
Convertible, Sound quality from the factory stereo, good gas milage, power seats, auto power windows, cruise control.
Cons
Hard to change the battery.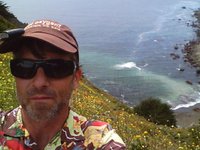 Love That It Is A American Branded Car. — Love that it is a American branded car. And that is not to say that I am a USA snob. Its just that I feel good when I buy USA. So, the car.... A solid drive, does not feel like your in a small car nor does it feel like you are in a tank. I feel safe driving it. Even when the top is down. The sound quality from the stereo has been my favorite part of this car. AM and FM sounds great, but When I plug in my phone, the sound from Pandora is even better! There has only been one thing that I had to fix twice, and that is the seat back release on top of the seat. It has a seat back releas on the bottom of both seats and on the top. The top ones dont seam to be the best. So, with that said I think its a great solid car over all.
Primary Use: Commuting to work
Displaying 1 - 10 of 23 2008 Chrysler Sebring reviews.
Looking for a Used
Sebring
in your area?
CarGurus has
4,252
nationwide Sebring listings starting at
$1,300
.