2007 Kia Rondo
User Reviews
Average Ratings from

11

reviews
Performance:
Appearance:
Build Quality:
Overall:
Review Highlights
Click to filter reviews below
Displaying 1 - 10 of 11 2007 Kia Rondo reviews.
saf001

writes:
2007 Kia Rondo EX V6
Review
Pros
Big on the inside, small (medium) on the outside. Peppy performance and good handling.
Cons
Gas mileage. It only gets around 25 mpg on the highway. I guess for a car this big, that's probably normal.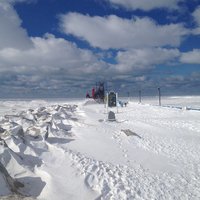 Excellent Value — Limo-like room in the rear seat and an amazing amount of space in the hatch area. Large windows all around = excellent outward visibility. High seating position makes it easy to get in/out (no step up or down, just straight in). With the 5 speed auto and V6, the car is quick and handles well. Of course, the V6 also likes gas.
Primary Use: Commuting to work
Looking for a Used
Rondo
in your area?
CarGurus has
367
nationwide Rondo listings starting at
$2,995
.
WildBillBiking

writes:

Super — Styling, Car is excellent handling. The Rondo has stability control. antilock brakes and loads of safety features. It has a heavy duty suspension and can haul a lot of cargo. One can call it a Sorento with small tires. Outstanding vehicle.
Primary Use: Family transportation
kbj99203

writes:
Pros
Jaw dropping price of $13.3k. Options, options, options! Came with so much stuff I couldn't believe it
Cons
Teensy bit of excess road noise

Luvit — This has probably been my best car ever. Every time I get behind the wheel I scratch my head in wonderment. How could I get so many options at such a small price. I mean really, this car has so much stuff. Very reliable, comfortable, quick enough, smooth, quiet, good on gas, roomy. Wow!
Primary Use: Family transportation
skippy_0319

writes:
2007 Kia Rondo LX V6
Review

More Vehicle For The Money Than I Ever Thought I Could Afford — I bought my 2007 Rondo V-6 LX in Feb 2011 used. I am in love with it. TONS of room, and such an open roomy feeling when I'm driving. Visability on all sides is great. I do alot of freeway driving and it has good pick-up, the cruise is very consistant and safety features make me feel very secure. I'm getting 26mpg consistantly where I live, which is an area with many ridges and valleys. When I travel on the freeway I get 30mpg. I love driving this car anywhere! I have gotten compliments from strangers wanting to know what kind of vehicle it is. The interior of my vehicle is a very light "Buff" color and I must say that I'm unhappy with the fact that the cloth interior seems to stain just from water drops. But other than that I would recommend this vehicle to anyone. Especially a family on a tight budget. It's a great car.
Primary Use: Commuting to work
Amir1980

writes:
2007 Kia Rondo EX V6
Review
Pros
Nice vehicle for a family of 5
Cons
Inside lights do not come on when you open the doors

It Can Driven By A Stay At Home Parent, Or Someone In The Corpriate Setting. — The 2007 Kia Rondo ex v6, is a very good vehicle. It has good acceleration, the rondo handles well around turns, and the Rondo is good on gas which is great in todays economy. I have tented windows and a yellow tent on my front lights and fog lights, which brings the vehicle out. The chairs are comfortable and supports your head. The Kia Rondo is very affordable, and my family and I love it. The trunk space is hudge and u have many compartments to store all types of items.
Primary Use: Family transportation
D.j.

writes:
2007 Kia Rondo LX V6
Review
Pros
small, ok mileage, VERY fun to drive
Cons
SMALL, foreign, smells funny when it's left out in the sun all day.
Not Bad, Though I Still Say, 'buy American' — A little get around. Personally, I would have gotten a smaller Dodge/Chevy/Ford sedan of somesort. REAL Good handling, if you can control it. only a year 1/2 and 19k miles, so not much maitenance. ok mileage, not what we expected, It doesn't get much over 25 mpg, even highway. Very fun to drive, can turn the Electronic Stability Control, and it'll let you actually drive the car, not have anything inhibiting your driving.
Primary Use: Commuting to work
Nick

writes:
2007 Kia Rondo EX V6
Review
Cons
No power, sloppy steering, sloppy brakes, body roll, poor build quality, felt unsafe, UGLY.
Kia Rondo, Worst Driving Vehicle Ever? — Quite possibly the absolute worst driving vehicle I have ever driven. The steering was sloppy, the brakes were sloppy, the power was minimal, terrible body roll, and simply felt unsafe to be in. The radio sounded about as good as running nails across a chalkboard. They have it listed as a crossover, but they might as well call it a mini-van.
pjrocks54

writes:
Pros
Comfort, lots of space for hauling. Nice conservative appearance.

Decent Ride — Decent Mileage. Comfortable. Nice sound system. Very nice ride. Some say it looks like a van. It has plenty of room for people or just hauling stuff. All in all, I'll get another Rondo if available in about five years or so. It's our third new KIA and we love them all. It also has plenty of power for a four cylinder engine. A lot of plastic in the interior, but don't all new cars have a lot of plastic for less weight? Very solid feel when driving. So far no noises.
pjrocks54

writes:
Pros
Total comfort. Nice to drive. Smooth ride and responsive. Nice sound system.
Cons
Could use more speakers in the Radio/CD player.

Awesome Suv, Minivan, Wagon??? — I love the cargo and passenger space. The 4 cylinder engine is great off the line. So far the hwy/city mileage is about 22mpg. I think it will get better as there are less than 700 miles on the Rondo just yet. I'm not tall but I seem to bump my head on just about every car I've every owned getting in and out. Not the Rondo.
Displaying 1 - 10 of 11 2007 Kia Rondo reviews.
Reviews From Other Years
The New Family Car
We were looking for a replacement for Molly when her head gasket went on us. We test drove several vehicles, and this one we connected with. We were happy to find out that it still had 50,00k/3yrs ... Read More
Good Everyday Use Car And It Does Look Cool
Performance is okay. Handles well but the acceleration is a little lacking. Kia has a great warranty so the maintenance costs have been pretty light. It's a nice looking car, but really does look like... Read More
Read all

6

2009 Kia Rondo reviews
Kia Is Building Good Cars
Drove the silver Rondo on a 3 hour trip from Topeka last night. The little car handled the wet road and rain very well. Gas mileage was good. There was plenty of room for all my stuff. Great car f... Read More
Ride And Runs Great.
Car runs and drives great, very quite, no rattles or anything. Gets around 22 mpg now, I have installed Royal Purple oil in the engine and has made a difference in performance as well as mpg. I d... Read More
Read all

8

2008 Kia Rondo reviews
Looking for a Used
Rondo
in your area?
CarGurus has
367
nationwide Rondo listings starting at
$2,995
.