2007 Jeep Wrangler
User Reviews
Average Ratings from

65

reviews
Performance:
Appearance:
Build Quality:
Overall:
Review Highlights
Click to filter reviews below
Displaying 1 - 10 of 65 2007 Jeep Wrangler reviews.
Taylorfain2009

writes:
2007 Jeep Wrangler X
Review
Pros
Fun, topless, durable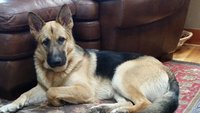 Great Ride — It was very fun to take a ride around town or out of town with the top down with the music cranked up. And it turns everyone's head for sure. But when it comes to towing or hauling anything your out of luck
Primary Use: Sport/fun (spirited driving, track racing, off-roading, etc.)
Looking for a Used
Wrangler
in your area?
CarGurus has
53,531
nationwide Wrangler listings starting at
$3,900
.
frilopo

writes:
2007 Jeep Wrangler Unlimited Sahara
Review
Pros
Its a great lookig Vehicle, It does seem to be happier off road then on the freeway. It make you relax and sort of drive slow when you are on it, because it just makes you enjoy the ride. It feels safe and its a bit higher then most cars, but not bulky at all. It can be an even better looking and more customed suv once you customize it to your taste. There are many many after market products for this vehicle, which makes it very easy and inexpensive to maintain.
Cons
On long trips get ready passengers siting on the rear seats, as it is not the most comfortable. The rear seats DO NOT recline and are pretty stright up, be ready to stop every now and then so that your passengers get to strech a little bit. The leg room for the most part is enough. The power on the Jeep is not the greatest, I believe they should have added some more power to it, especially when they know that we will lift and add bigger and heavier wheels and tires.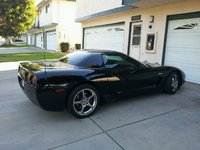 A Little Under Power But Over All I Love My Jeep ..... — UPDATE: I have had my Jeep Wrangler Sahara for over two years now, it still going strong as you know by my update I now have 135000 miles on it and as I mentioned its still going strong. I have no regreat still on having this vehicle, I drive it every day an I drive it every day. I have added some things to it I have added 17 by 9 wheels, and 35 inch mt tires which sit on a 4 inch lift, amongs other things. I do take it off road but for my daily driver still does a kick but job, I would still recomend purchasing one of this great vehicles and it seems that its one of the very few vehicles tha will keep its value for longer. I still say I love my jeep... You have probably heard this before, "Its a Jeep Thing" Well it is. I honestly never thought I would own a Jeep Wrangler 4 door. I alway thought they were not the vehicle for me. Now That i have one i would say I would get another, This vehicle all arround is good looking. People left and right complement my Jeep. I enjoy driving it quite a bit. I have taken it off road and it works like a charm. The Jeep seems to be happier when we are outdoors, and off road. I dont do any extreme off roading but it does serve its purpose and exedes my expectations when needed. The rear passenger seats are not the most comfortable, and my passengers do complaint about the comfort, BUT hey its a jeep not a limo. Its rugged. During summer time I love taking the top off and enjoy my drives under the sun. And when I drive it on the beach at Pismo, I love taking the doors off, now that is freedom.. Bottoom line is I Do Love my Jeep and I would buy it again. It is fun, my family enjoys it and Yes some people are even envious of us... I do recomend this Jeep Wrangler but that is just my opinion... Drive one to find out for your self... ......Its been a couple of years and I been driving my Jeep Jk for over 100,000 miles 110,000 to be almost exact. I love it even more, road, trails, beach you name it I have driven it in almost every surface, and it didn't let me down. Still driving very strong. When we put the rear sits down we are able to put three bikes standing, that's how much room there is in the back. After all this time I will still recommend a jeep JK they are the best and true Off road vehicle..........UPDATE: Since I got my JK Wrangler I have put almost 150000 miles on it, And yes I still love it and even more now days. I have since lifted my JK up to 4inches and put 35inch tires on 17" wheels, if you thought i got looks before well let me tell you know, There have been a couple of friend who just by looking at it Have bought them selves a JK Jeep. You just cant go wrong. The resale value of my JK is still there, but I would not sell it, I was offered 29,000 for my JK with all the miles on it, because of the way I have it set up and I still didnt sell it. Still Jeeping still Loving every single time I get on that Jeep and drive it. After 150000 Miles, A change of alternator, and a Battery which I did myself, I WOULD STILL RECOMEND A JEEP JK TO MY FRIENDS....Happy Jeeping... For more info you can contact me.
Primary Use: Family transportation
smidgehurley

writes:
2007 Jeep Wrangler X
Review
Pros
Dependable, low maintenance, can get you anywhere in any weather, fun, able to put the top down and take the doors off, doesn't take up much garage space
Cons
noisy, very limited space, not ideal for carseats or packing for big camping trips, etc.

Reliable Vehicle For A Single Person Or Couple Without Kids — Love my jeep wrangler. It is like having a truck and convertible combined. Just very limited on space in the 2 door version. This jeep has always started up with no issues for me no matter how cold it was. Great vehicle in the snow, etc.
Primary Use: Commuting to work
JEEP4FUN

writes:
2007 Jeep Wrangler X
Review
Pros
Great/fun car to drive. It will get you around town, to the mountains for hiking or snow. You can remove the top for a fun ride to the beach!
Cons
Not for use with car seats, but booster seats work great.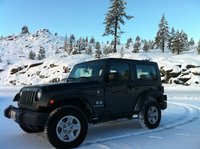 Awesome Car That Has Low Maintenance! — MID SIZE SUV that will take you to the back roads, up steep mountains or cool ride to school. Low maintenance: just put gas in and go! Easy car to take to the snow OR remove the top for a sunny ride to the beach!
Primary Use: Sport/fun (spirited driving, track racing, off-roading, etc.)
karensanders61

writes:
2007 Jeep Wrangler Unlimited X
Review
Pros
Awesome jeep...fun to drive. I have the soft top which will roll back for spring summer and fall as well as the hard top for snowy wintery days.
Cons
The jeep is so fun, especially with the top off, but for a college student, isn't the best economically for gas and going back and forth to school and work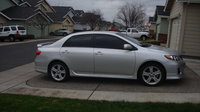 Bradford

writes:
2007 Jeep Wrangler Unlimited X
Review
Pros
I will have a Jeep for the rest of my life
Cons
Gas can get expensive..
hectorious

writes:
2007 Jeep Wrangler Unlimited Rubicon
Review
Pros
It is what it is: An American Icon made for the outdoors.
Cons
If you have a family of six, you won't all fit.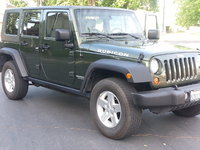 Abdulrahman

writes:
2007 Jeep Wrangler Rubicon
Review
It's A Jeep Thing — Excellent off-road vehicle and awesome looks. Has all you would ever need to handle the terain when the pavement ends. Built carefully with very high quality parts and proper combination of upgrades with the necessary safety and durability in mind.
Primary Use: Sport/fun (spirited driving, track racing, off-roading, etc.)
gaperez14

writes:
2007 Jeep Wrangler Unlimited X
Review
Pros
I love the look of it, I especially love when summer comes around when you can remove the doors. The drive is a lot better than you think if you have had experience driving older jeeps. You won't be able to believe that you are riding in a jeep. A ton of space, and I'm told the backseats are not bad on a long ride.
Cons
Typical of jeeps: the turning radius is not great, gas in a con, and you are not going to beat must cars in a drag race.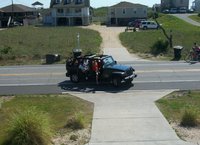 9/10 One Of The Best Cars I Have Ever Owned — The 4door 2007 Jeep Wrangler was my first new car I ever bought, and it has far out lived my expectations. When I bought it, I was in love with the idea of a 4door jeep because I do a lot of snowboarding and needed the room to carry my board and my friends equipment. What I never expected was how great it would be come spring time to fall. For the first three years of owning the car I felt like I was one of only two jeep owners in the DC area that would remove their 4 doors in the summer time. Every time I was stopped at a light – people would always come up to me and say they loved the car. But if you thought it looked great without the doors and top, it was even better to drive. This is my fourth summer with the car, and I am finally seeing more 4 door jeeps in the dc area doing the same thing. I wonder what took them so long. Maintenance and repair to the car has been minimal to none since I have had it. I had a few warranty issues when I first got it. Mostly cosmetics to the car i.e. I was getting a little too much wind noise from the passenger side, to my rear window's zipper being installed backwards. But otherwise when it comes to the actual mechanics/electrical of the car I have had no problem. Now I'm not sure if it is because of the car, or a combination of my style of driving and the car. I never took it off-roading, and if you ever drive a jeep you will find out that speeding is kind of hard. Regardless, I was never interested in driving it recklessly -so I never really had a chance to abuse the car. In return the car has repaid me the favor or never giving me problems. The only cons I can really think of, which some of them should come as no surprise – the turning radius is not that great. Overall gas mileage is a con, and you won't blow anyone away with its speed. But what else would you expect when you drive one of the least aerodynamic cars out there. The one con that caught me off guard, is that the windshield sits up higher than most cars – anytime a rock skips off the road and strikes the windshield you are at greater risk of cracking the glass. I have gone through 3 windshields since owning my jeep. Now all three replacement all came during the span of 3 months for me, so that really made me angry. A big part of that was because the area I lived in had a ton of construction going on that summer, and those giant trucks were always kicking up trash that they never cleaned up. It has been 2 years since I have had a broken windshield – so hopefully that won't be a problem anymore.
FCempa

writes:
2007 Jeep Wrangler Sahara
Review
Pros
A fun sporty vehicle that does well on the beach! The look of this Jeep is impressive and is durable.
Cons
We were disappointed with the gas mileage and the hard top can be challenging to remove/store.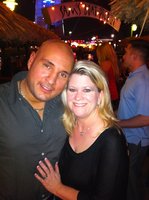 Durable — The Jeep is a fun sporty vehicle that is fun when the top is off and enjoying the ride. The Jeep has a following of other enthusiasts and often got a lot of waves. Maintenance costs are not bad, but it goes through fuel quickly. Recommended for people who like to off-road or just enjoy a quality drive out and about.
Primary Use: Commuting to work
Displaying 1 - 10 of 65 2007 Jeep Wrangler reviews.
Looking for a Used
Wrangler
in your area?
CarGurus has
53,531
nationwide Wrangler listings starting at
$3,900
.