2007 Chevrolet Cobalt
User Reviews
2007 Chevrolet Cobalt Review Ratings
Average Ratings
from 122 reviews
Performance:
Appearance:
Build Quality:
Overall:
Review Highlights
Click to filter reviews below
Displaying 1 - 10 of 122 reviews
Joseph

writes:
2007 Chevrolet Cobalt 2 Dr SS Supercharged Coupe Review
Pros
Amazing power, Great handling, Stunning looks, and fun to drive!!
This Isn't My Car.....it's My Baby!!lol — Amazing Car. I love it! I bought this car new at the dealership off of the showroom floor. At factory stock level it has great power 210 HP to be exact. I have upgraded mine with a stage 2 kit(Smaller supercharger pully for higher boost levels, bigger fuel injectors, and a performance chip), a high flow performance exaust manifold, and a cat back exaust pipe, adding roughly somewhere between 40 and 65 extra HP! Now my car can REAALLY go!! And with all that power it still gets good gas mileage, about 27 in town and about 34 on the highway. It is a five speed manual transmission, with short throw shift stick for faster shifting. It is a great looking car, it has 18 inch polished alluminum rims with low profile racing tires. My color is a type of maroon or burgundy. I think it was called "Sport red tint coat". Good color, it has grown on me. The interior is it's best looking feature I my opinion. Everything is black and silver on the interior. It has black leather heated bucket seats with the "SS" logo on them. Power sunroof. Six disc CD/MP3 player with a ipod jack hook up and it is also XM ready! The sound system is great! All pioneer speekers, with a 10 inch pioneer subwoofer in the trunk that came stock! This car is a blast to drive and would recomend it to anyone who is into tuner type cars!
Looking for a Used

Cobalt

in your area?

CarGurus has

6,809

nationwide Cobalt listings starting at

$3,100

.
decieven33

writes:
2007 Chevrolet Cobalt LS Review
Pros
great gas cheap to maintain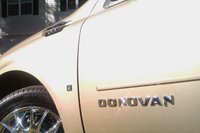 Overall Solid Car — Performance: great acceleration , smooth ride , handles rough road well. dont drive off road. Gm do a better job with breaks and suspension please Bads: just hate the breaks lol appearence: real sporty , this car is flexible to how you like as far as customs Costs ownership: with gas prices now 40$ fills my tank use to be just 20$ in the winter :( , i get 29.5 mpg but it all depends on how you drive i use to get 26mpg aggresive driving fun factor: i love this thing fun on the road wish it had more get up in high speeds but thats ecotech for ya
Primary Use: Commuting to work
Linzi

writes:
2007 Chevrolet Cobalt SS Review
Cons
get four wheel drive if you live in Ohio
Love It, But Not In The Snow. — I love my Cobalt. It handles greats, rides, great and lots of cool features like an iPod hookup. I would say the only negative thing is that is doesn't handle so great in the icy, snowy tundra called Ohio. Other than that, it's a winner. I would buy another one in a heartbeat.
Primary Use: Commuting to work
Katie

writes:
2007 Chevrolet Cobalt 3LT Review
Pros
It's in the same class as civic and corolla and much cheaper.
Cons
It's a kind of a boring everyday car.
Good Bargain — Pretty good acceleration for a 4 cylinder car. Some problems with the electrical system. It's a sporty sedan look, but not anything special. Good gas mileage unless you speed, then the mileage goes down. Overall it's a pretty fun car.
Primary Use: Commuting to work
Wayne

writes:
2007 Chevrolet Cobalt LS Review
Pros
4-door, simple, MP3 player, huge trunk, sharp
Simply Awesome!! — My Cobalt has excellent performance, plenty of power for a four-cylinder and handles great. It is build solid and in great shape for a previous rental car. It has very few, small nicks and scratches. It gets 30 mpg in and around mileage but has not yet been tested on a long trip with highway mileage. No problems so far and is a fun little car to drive, not to mention stylish as well. Chevys are GREAT!!
Lucas

writes:
2007 Chevrolet Cobalt 2 Dr 3LT Coupe Review
Cons
Hard to see out the rear end and not super charged
Cobalt Lt, Wish It Was An Ss Supercharged — Good car, one thing that I don't like about it is that the back end is too high and makes it hard to see behind. Handles great though, and runs smooth. I want tio getthe SS style spoiler for it though and I want to super charge it when I have the money.
jrs88_27

writes:
2007 Chevrolet Cobalt 2 Dr LS Coupe Review
Pros
This car is fun to drive and very sporty. It gets the best gas mileage from any car I've driven, which is especially important these days. It handles relatively well, and the four cylinder engine performs pretty well. It also has a surprising amount of trunk space.
Cons
This not a family car by any means. The back seats are functional, but, like most sports cars, they are not the most comfortable.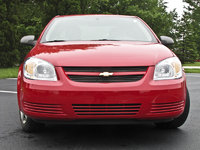 Sporty Gas Saver With Low Mileage. — People notice when you are driving the Cobalt 2 Door Coupe. It has the look and feel of a sports car without the price of a sports car. It is fun to drive, and it gets awesome gas mileage. The interior is pretty quiet, and the seats are comfortable. The car performs pretty well for a four cylinder.
Primary Use: Commuting to work
Tyler

writes:
2007 Chevrolet Cobalt 2 Dr SS Supercharged Coupe Review
Cons
Aftermarket sunroof has bad wind noise
Review — Acceleration is good when not wheel hopping. Takes corners well. Buid quality is average...after all it is a cobalt. Apperance is alright minus hte big wing that makes me feel rice tastic. (hope to lower and go wingless) Cost is good minus for a four cyl. it is one thirsty car. Fun to hear the supercharger scream.
Primary Use: Sport/fun (spirited driving, track racing, off-roading, etc.)
Mike

writes:
2007 Chevrolet Cobalt SS Review
Cons
Harsh suspension, vaugue steering, powertrain.
I Can't Recomend This. Drive It Alot Before You Buy To Make Sure That You Do Like It. — This is one of those cars that looks good on the spec sheet or even just parked. However, out on the road it disapoints. Sport suspension, large disc brakes, a big 2.4L VVT DOHC 4 cly with high compression do not translate into a fun ride. One of the big problems is the 4 speed automatic, it's just not happy pairing to this engine. In fact, it's an unhappy one. You can hear this by the way the two sound--a whinny, lethatrgic moan is emitted most of the time. It proclaims, "I am not having fun here!" The thrust is okay when you floor it off the line--but theres not alot there when you moving and you get on it. Unless it does some high rpm downshift to a much lower gear it will just provide modest accleration. The gas mileage is decent in the city. Not great but not bad either. As with most cars, on the highway its very good. Then theres the ride quality or lack there of. In the name of high shid pad g number it sacfifices alot of ride compliance. Instead of absorbing road irregularities it just crashes over them. I feel that the spring rates are just to hard. The steering is another let down. It's an electric setup which is done to save a very smalll amount of mileage and is becoming very common. That's fine by itself but the problem is the feel. It's a bit too heavy, vague and very artifiical feeling. Like your playing some arcade game. Despite my misgivings with the suspension and steering you can corner quite fast--which might be the only smile this car ever gives you. Other then that, it is well built car that has a solid feel to it. The brakes inspire a fair amount of confidence and has a very firm brake pedal.
Primary Use: Commuting to work
Mike

writes:
2007 Chevrolet Cobalt 2 Dr 1LT Coupe Review
A Good Fuel-saver For A Good Price — its too slow...but havent had any major problems with it. the transmission controller had to be reprogrammed because the torque converter would lock and unlock erratically at strange times, and i've had issues with the power sunroof. Awesome gas mileage though. Its fun to drive, but has a ton of body roll, and isnt exactly a rocketship.
Primary Use: Commuting to work
Displaying 1 - 10 of 122 reviews
Ask CarGurus about the 2007 Chevrolet Cobalt
Average response time:
8.5 hours
,
# of Chevrolet Cobalt owners:
3,392
Looking for a Used

Cobalt

in your area?

CarGurus has

6,809

nationwide Cobalt listings starting at

$3,100

.