2006 Saab 9-3
User Reviews
Average Ratings from

26

reviews
Performance:
Appearance:
Build Quality:
Overall:
Review Highlights
Click to filter reviews below
Displaying 1 - 10 of 26 2006 Saab 9-3 reviews.
Ying

writes:
2006 Saab 9-3 Aero
Review
Saab 9-3ss — Not as Saab as the previous ones I owned but still that bit different from the rest. Fun and well poised around corners yet comfortable on long trips. The material quality suffered under GM's rule. It's a car for those who plainly refuse to drive a boring souless japanese/ Korean barge.
Looking for a Used
9-3
in your area?
CarGurus has
1,298
nationwide 9-3 listings starting at
$994
.
Chris

writes:
2006 Saab 9-3 2.0T
Review
Pros
A car that I wanted to like, but let me down!
Cons
Numerous electrical problems
A Great Looking And Driving Car, That Frustrated And Disappointed Me! — This is a tough review for me. I went from having a 2002 Saab 9-5, which was a great car, to a 2006 Saab 9-3 which was a very disappointing car. The source of my frustrations, for the most part, were ELECTRICAL PROBLEMS! The center stack trip computer display was a nightmare! The stereo, climate control, and trip computer functions constantly scrambled their read-outs. I drove a dozen different Saab models, in my local dealer's loaner car fleet. I only ended up keeping the vehicle for 1 year and 9 months! I also had issues with premature brake wear on the rear brakes, which created a cloud of brake dust! I also had the rear leather seat cover repaired under warranty, due to premature wear. All things were covered under warranty, at no charge. I also received great service from my local dealership, but the quality was certainly not what Iwould expect from a $30,000 automobile!
Primary Use: Commuting to work
Scott

writes:
2006 Saab 9-3 Aero
Review
Pros
Unique, stylish, affordable, very safe, not bad on gas, quick as a TL
Cons
Minor rattles in car time to time, V6s have a defective coolant tank that will need replacing.
Saab 9-3 Aero Fun Car, Good Price, Not On Every Corner. — You won't see this car on every block like an Acura TL or Civic. This car is quick, not too bad on gas, and includes 3 years of oil changes and maintenance. The Aero model also comes with a 2 day driving experience at Road Atlanta. This car will set you back for new breaks when it's time but the breaks are very good. Handling is also very good with the back two wheels using passive steering.
Mike

writes:
2006 Saab 9-3 2.0T Convertible
Review
Pros
good gas mileage. amazing pick up. easy handling.
Aaron

writes:
2006 Saab 9-3 Aero
Review
Pros
Power, Handling, Pedigree, Refinement
Cons
Repair costs, Parts availability, Saab is bankrupt
This Car Blew Me Away. — If i'd had the cash, I'd have driven away with this car that day. This is a great car to consider if you are looking at a European sports sedan. It's a great contender in the category in terms of power and feel. It is a blast to drive and so comforting knowing how safe it is. If you get a chance, do yourself a favor and consider a Saab. You won't be sorry. You'll actually probably be angry at GM for their role in Saab's bankruptcy. Just sayin'.
Primary Use: Sport/fun (spirited driving, track racing, off-roading, etc.)
AgentM

writes:
2006 Saab 9-3 Aero
Review
Pros
It's simply a joy to drive. The turbo and sports suspension make it fun to fly around back roads or weave through traffic on the highway.
Cons
Little and big things are always going wrong, worst of all is that the car is in a constant state of misalignment and it causes me to wear my front tires out every 12-18 months. Other issues include bearings wearing out, battery dying every year or so due to the turbo overheating it, the fan needing lubed constantly or is squeels and eventually seizes up, and the CD player skips a lot.

A True Love/hate Relationship — During the few times that everything is working on the car I absolutely love it. Unfortunately those are few and far between. Look of the car: 9/10 - I hated the look of Saabs as a kid but they definitely improved that over time, a really nice looking car IMO. Driving Experience: 10/10 - The car can take off and drives almost as well as a BMW, no joke Maintenance Issues: 3/10 - Coming from a Honda Civic that never ever had an issue this has been so frustrating. Reliability will be a HUGE factor in my next car purchase.
Primary Use: Commuting to work
saabfanchi

writes:
2006 Saab 9-3 Aero
Review
Pros
powerful, great value, loaded with options found on more expensive cars, unique
Cons
premium unleaded "recommended," synthetic oil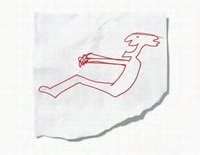 Best Car I've Ever Had... So Far. — This car is comfortable, powerful, classy, sporty, and unique. It's not too big and not too small. The color is very nice in person. It's truly the best car I've had and I wish I could keep it until the wheels fall off. =)
Primary Use: Commuting to work
Alex

writes:
2006 Saab 9-3 Aero
Review
Pros
Fast, comfortable, practical, pretty
Cons
Bit thirsty, muted steering
Saab 9-3 Aero 2.0t — Performance: Explosive acceleration, turbo charged 2.0 pumps out 210bhp and 220lb ft torque. It's very quiet though and doesn't feel as fast as it is Build quality: Pretty good, solid, well screwed together. Some cheap plastics, but most is very nice. Occasional rattles, mainly due to hard sports suspension Apperence: Very pretty, and Aero trim sets apart with deep front splitter, side skirts, rear lip spoiler and lovely alloy wheels. Looks very classy and sporty. Cost of onwership: Fairly average, MPG is a bit lower than I expected, averaging 28-29mpg, have seen 35-38. Fun factor: Very comfortable and relaxing to drive, so not a back road blaster, but there's always something to keep you interested, be it the surging turbo performance, delightful and ergonomic interior, or high-tech equipment.
Primary Use: Family transportation
jmichaud

writes:
2006 Saab 9-3 Aero
Review
Pros
Instant turbo power, racing bucket style front seats, handles and responds like a dream, engine runs like a band new jet.
Cons
Gas -I'm averaging 20mpg.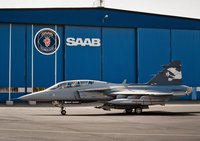 Smooth As A Jet! — I love this vehicle... I consider it to be high performance sports sedan that runs, handles, and performs like a dream! Better than a BMW 3 Series, or an Audi A4 any day. This is really the best you can get for your money.
Primary Use: Commuting to work
Aldrops

writes:
2006 Saab 9-3 Aero
Review
Pros
Looks, comfortable, reliable, low fuel consumption, great handling
Cons
Interior road noise, and somewhat stiffer ride.

Great Car! — I've had this car for about 5 years now and still love it! Drives excellent, handles even better and its very easy/low cost to maintain! Over the last few years, the car has met every need that I've had, its been very comfortable when taking long trips and very reliable when properly taken care of! Road noise is my main complaint about it, but certainly its not anything out of the ordinary but as you can expect its not a mercedes/bmw either. Performance wise the engine is more than enough for a family car, daily commute etc. I would buy this car again as well as recommend it to anyone!
Primary Use: Commuting to work
Displaying 1 - 10 of 26 2006 Saab 9-3 reviews.
Looking for a Used
9-3
in your area?
CarGurus has
1,298
nationwide 9-3 listings starting at
$994
.