2006 Honda Element
User Reviews
2006 Honda Element
Review Ratings
Average Ratings from

21

reviews
Performance:
Appearance:
Build Quality:
Overall:
Review Highlights
Click to filter reviews below
Displaying 1 - 10 of 21 2006 Honda Element reviews.
Pete

writes:
2006 Honda Element EX-P AWD
Review
Cons
Gas mileage, 20 around town.
My Element — This car/ small SUV is perfect for us, especially with all of the space that it has inside. The negative is that it only seats 4, but we don't need anymore than that. I would recommend it to anyone looking to buy a small SUV especially an import like Honda or Toyota.
Looking for a Used
Element
in your area?
CarGurus has

1,276

nationwide Element listings starting at

$3,050

.
Steve_D

writes:
2006 Honda Element EX-P AWD
Review
Pros
Cargo Space, Utility, AWD, Reliability, Easy Care, Uniqueness, Go anywhere, Handling, Corners very well for a tall vehicle, Sunroof, Stereo.
Cons
Only 4 passengers, Wind/Road noise, only tows 1500 lbs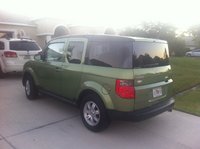 Swiss Army Knife Of Cars — This car hits the sweet spot for me, One of the drop down questions on this survey is "What did you mainly use this car for?"...I could check all of the options (commuting to work, family transportation, recreation, and utility)...that's what makes this car so nice. Commute to work -easy to park, great stereo, excellent visibility, better than Truck/Large SUV gas mileage, drives fine at 75, kick ass stereo Recreation -throw bikes in the back, day at the beach (no sand in the carpet), Camping, Kids games Around the House - Hauls to the Dump, Runs to Home Depot, picking up large items at garage sales/craigs list, pets to the vet There's nothing like it on the road today, for a niche car it definetly does many things very well. The ride is harsher and there is more outside noise than my 04 Camry, but these shortcomings are a result of the functional design.
pasiebert

writes:
2006 Honda Element EX
Review
Pros
So much room! We have literally carried a washer and dryer (in the boxed) home from the appliance store in the back.
Easy to clean! With the utilitarian interior, it is a breeze to clean, and holds up great with pups.
Flip up seats! Put them up and you can carry anything you need to (rototiller, kennels, moving boxes.
Cons
Back doors are a little inconvenient when getting out of the back seat in a parking lot (but great when you have lots of room).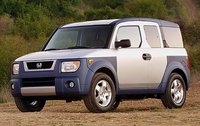 One Of The Best! — We have had this car for about 3 years now. It has been nothing but reliable. We have had standard things done to it, and it is plugging away. There is hardly any need to own a truck when you have an Element, and when you don't need to carry anything around with you it very comfortable to ride in. Defiantly not a luxury vehicle, but has everything to make it enjoyable for long road trips or to go down the block to the market. When people ask us if we like our Element, there is not hesitation and we say "absolutely, would trade it for a million years"!
Primary Use: Family transportation
pacer0303

writes:
2006 Honda Element EX AWD
Review

Honda Element — The ltimate road trip vehicle. The suicide doors are very sexy. Mine Is tangerine orange inside and out. I absolute love it and wouldnt trade it for anything.. except maybe a newer one! Good Gas mileage and it handles like a dream!
Primary Use: Commuting to work
Tom

writes:
2006 Honda Element EX-P AWD
Review
Pros
Lots of room, easy to clean, easy to drive, quirky styling.
Cons
I'm still waiting to figure that out. Noting yet.
I Love Being In My Element. — I can honestly haul as much as I ever hauled in my old F150 with this thing. The mileage is substantially better. It's a quirky little car, but it's built well. Built in aux jack and two DC outlets, as well as rubberized flooring and an incredible amount of passenger leg room makes this car a pleasure to own.
Primary Use: Family transportation
Donna

writes:
2006 Honda Element EX-P
Review
Pros
Easy to clean, good gas millage, fun to drive,good stereo system, reliable.
Cons
More speakers in the back, lol.
Very Fun And Gas Friendly Min Suv — Fully loaded....added extra features to it to make it fully loaded. Fog lamps, AM/FM CD XM stereo with 5 speakers. The seats are easy to take out. It is very easy to clean the floor and seats. Very good on gas. It's a fun car to drive. You can get the car in two forms with or with out...side pannel in grey and black for that sport look. You can buy it with a sunroof and a rack on top. I love that you have an outlet to play your mp3 on your system, it is so cool.
jsorensen12

writes:
2006 Honda Element EX AWD
Review
Pros
The Element was a practical, no nonsense car/SUV. The all wheel drive was great in the snow, it handled smoothly and car-like. I think my dogs will miss it as much as I do, they loved having the run of the back end with the seats out. It was extremely reliable with no problems at all in the 2 years I owned it, just added gas and changed the oil and filter. This is probably the most versatile car you can own and does pretty much anything the average family would need.
One of the best things was cleaning it out. Having kids and dogs takes a toll but just pop the hatch & drop the tailgate and blow it out then wipe down with 409!
Cons
Gas mileage was not what I would have expected from a little 4 cylinder but given it's brick-like aerodynamics it was at a big disadvantage on the highway. I bought it with a little over 40,000 miles and the seat material was already cracking badly, not what I would have expected from Honda. Towing and payload are very low, I believe tow capacity is 1000 lbs and payload 675 lbs.
Oil filter access is horrible! One of the worst vehicles I've had for changing the filter and as an added bonus oil then runs all over the suspension once you manage to get it off.
The biggest "con", which ultimately made me get rid if it, is the fact there is no provisions for a 3rd person in the back seat. With 2 kids and another one on the way I had to get a vehicle with seat belts in the middle. Getting rid of it made me feel guilty...like I just dumped a perfectly good and faithful girlfriend. But I had to have a 5-passenger vehicle besides our van.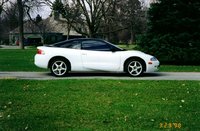 Awesome Car With Endless Versatility. — As I mentioned in the pros/cons section, I loved my Element! But had to part with it because of my growing family. It's a do-all vehicle with rock solid reliability. The back seats easily fold up to the sides and out of the way or come out completely out. Unfortunately the seats are what ended it's stay with us...I wish they could have made provisions for a center seat belt position. The plastic interior makes for easy cleaning and when the kids spill their juice box you don't have to worry about stains. The gas mileage and horse power could have been better. Leg room for the back seat was quite impressive, even tall adults can stretch out and nap with the reclining seats. The all wheel drive tore through the snow, it's not something you're going to take mudding or even on mild off roading though. Ground clearance won't allow too much craziness.
england243

writes:
2006 Honda Element EX AWD
Review
Pros
I love my Element. It is the first car I've had that I have wanted to keep forever. It is paid off and I still love it! This is a great car for tall people: lots of headroom and back seat has lots of leg room.
Cons
luxury is not high on the Element's list of positives. It is a utility car for sports (bikes, camping). Seats are not the most comfortable but I can live with that. It only seats four people.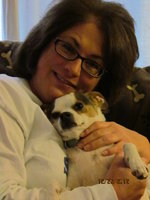 Fun, Versatile Vehicle! — I love this car for its laid-back and versatile use. It has been a wonderful, dependable vehicle. It is inexpensive to have dealer work done on it. Very adaptable and if you enjoy a vehicle with lots of uses, this is it. I once loaded a wall oven in the back of it, not just any vehicle can do this. The back seats fold up or are removable for lots of cargo space.
Primary Use: Family transportation
mocean

writes:
2006 Honda Element EX-P AWD
Review
Pros
Car is huge inside and because it doesn't have carpets, it's easy to clean. Clamshell is awesome because everything is out of the way for loading and it's low enough that I don't have to struggle to put things in the back. With rear seats removed, you can carry just about anything in it! The back fits a full size air mattress perfectly. Great for camping. When the back is full, I can open the side doors and with the front seats moved forward, I can load even more into the car.
Cons
Hanging rear seats off the sides of the car interferes with visibility too much. I prefer to just remove them and keep them in the house.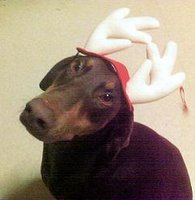 Safe, Comfortable, Roomy, Utilitarian. — The Honda Element is like a combination truck/car. Carry furniture, go camping, go out for dinner. It's the perfect car for people who don't want both a passenger car and a truck, but prefer a combination of the two.
Jen_Collins

writes:
2006 Honda Element
Review
Pros
My Element is great for my active lifestyle. Spacious, easy to clean interior with many conversion opinions for the cargo area.
Cons
Limited to only four seats and rear doors require front doors to be open to operate.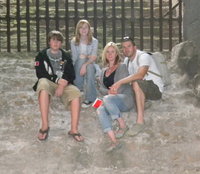 A Perfect Match For Active Owners! — Great performance, sturdy enough to handle very harsh driving conditions. Burnt orange in color and unique design, a guaranteed head turner! Love the durable rubber flooring for fast easy clean up with the water hose. Very efficient on fuel consumption and limited repairs. Awesome Bose sound system makes the perfect finish to this super fun to drive and proud to own Honda Element!
Primary Use: Sport/fun (spirited driving, track racing, off-roading, etc.)
Displaying 1 - 10 of 21 2006 Honda Element reviews.
Looking for a Used
Element
in your area?
CarGurus has

1,276

nationwide Element listings starting at

$3,050

.