2005 Toyota Camry
User Reviews
2005 Toyota Camry Review Ratings
Average Ratings
from 30 reviews
Performance:
Appearance:
Build Quality:
Overall:
Review Highlights
Click to filter reviews below
Displaying 1 - 10 of 30 reviews
1
2
3
Next
cr

writes:
2005 Toyota Camry XLE Review

My Toyota Camry — This car has stood us in good stead. We commute every three or four weeks from Northern Indiana to Dayton and the car has been a delight to drive. The only issues which we have is the relatively small size of the view of the back window in the rear view mirror and the fact that repairing a scrape on the rear bumper would entail major work.
Owner for 2 years, 0 months
Miles Driven per Year:8,000
Looking for a Used

Camry

in your area?

CarGurus has

83,381

nationwide Camry listings starting at

$1,595

.
Erik

writes:
2005 Toyota Camry LE Review
Pros
gas mileage is awesome
Cons
not as fast as a sports car?
Solid Car Good Performance — accels and brakes quickly, handels great, good quality, appearance looks good, gas mileage is incredible, just the usual maintenance, can be quite entertaining at times when you want it to be. overall solid performance and good bang for your buck
Primary Use: Commuting to work
Gregory

writes:
2005 Toyota Camry SE Review
Worth Every Penny — Very reliable transportation. Performance is not top of the line, but well worth the money (4 cylinder engine). Cheap to maintain as it never breaks down. Disappointing gas mileage ( Toyota claimes 10 liters per 100 kms, but I never got less than 12 in the city).
Primary Use: Family transportation
Josh

writes:
2005 Toyota Camry XLE Review
Pros
Resale value, 6-disc JBL CD changer, sporty look with the rear spoiler, automatic-everything, pretty comfortable on trips.
Cons
Floaty handling (I'm a little biased to my Passat that I've had for 4 years), spongy brakes, electronic throttle paired with the 5-speed automatic transmission doesn't work well together, below-average fuel economy.
Toyota Has More Work To Do Before I'm Impressed. — I'm not really as impressed with this model as I thought I would be. '05 was the first year Toyota hooked its engine up to an electronic throttle and 5-speed automatic transmission. It just doesn't feel right. It lurches when the throttle is pressed even slightly. Since we drive in parking garages a lot, this feels pretty unsafe. It also handles pretty badly, but I attribute most of that to the crappy tires the dealer put on when we bought it. The only thing I'm really excited about is the resale value, and that it's loaded with every conceivable option that is available on the Camry (except heated seats and V6). The rear spoiler really dresses the car up; I wouldn't have bought the car if it wasn't there. Toyota did a great job working with JBL on the set up of the stereo.
trippjohnson

writes:
2005 Toyota Camry LE Review
Cons
Rear speakers became very brittle due to sun exposure and cracked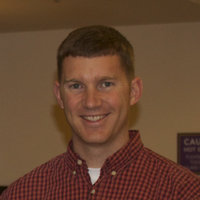 2005 Toyota Camry — I have really enjoyed my Toyota Camry. I've driven it everywhere and loaded it down with a lot of stuff. It has held up very well and been extremely reliable for me. I would recommend it to anyone interested in a mid-sized family sedan.
Primary Use: Commuting to work
Murdoc

writes:
2005 Toyota Camry Review
Pros
Great on gas
Spacious Interior
Comfortable Ride
Never had a Major issue
Cons
Low power but it is a 4 banger

Great Family Car That Doesn't Take Much To Spruce Up — I've owned many cars but this was my first brand new car and it has not disappointed. I bought it with only 20 miles on the dash. I like the older style Camry body with the square backs. The new rounder ones don't appeal to me as much. The ride is comfortable and I didn't notice any change in ride when I upgraded the tire size from 15" to 18" Although I did notice an increase in road noise. Never had any major issues with this car other than routine wear and tear (oil/tire changes) which is awesome. The interior is very spacious but not cavernous. I don't have any fancy bells and whistles like the other trims this car comes in but I do have power windows and locks and steering wheel audio controls which is nice. Driving is a blast with the manual transmission. I get a little more pickup when I let the RPM's go up a little and I save a bunch on brake pads through downshifting. Car handles really well with a wide base, even on tight corners although I feel like the back end is going to go, it stays put to the ground. I get really good gas mileage for the age of the car, nothing compared to what the newer cars are pushing out now with the hybrids and flex fuel cars but good enough. I like that its a manual transmission, which is rare to find in the US for this model vehicle. This particular car was manufactured in Japan and shipped over. The quality of the construction from the parts used to the paint is outstanding. I have 135K on it and hope that it lasts me a whole lot more!! I upgraded the lights with an aftermarket HID kit and new headlights that have the BMW style HALO'S. Will upload picture of that soon.
Primary Use: Commuting to work
Mohammed

writes:
2005 Toyota Camry SE V6 Review
Good — good car,,nice car,•Performance - acceleration, braking, handling •Build Quality - has it needed repairs? squeaks/rattles •Appearance - both interior and exterior styling •Cost of Ownership - gas mileage, maintenance •Fun Factor - is this car fun to drive? nice car ...incredible dd
Primary Use: Commuting to work
Samuel

writes:
2005 Toyota Camry SE Review
Pros
Realiable it never dissapoints. Always gets the job done
Cons
When it's snows ice forms in the intake manifold
You'll Never Love It Till You've Owned One — Best car ever the design is sublime. From the blacked out sport grill to the flared wheel arches and modelista rocker panels . I added a TRD supercharger and intake made the car accelerate like a dream. Awesome build quality it's better than the 2010 camry thats for sure
Primary Use: Family transportation
Peter

writes:
2005 Toyota Camry CE Review
Pros
Great handling, good fuel economy
Cons
The plastic in the back speaker covers melted because of faulty plastic
The Camry — Performance - is alright braking is decent, handling is amazing, but i wish the acceleration was faster, but then again its a four banger Only repairs that i can think of is the rear speaker covers they were made of a plastic that cracked after 3 years, then broke. I get about 28- 30 mpgs on this car, This car can be fun do drive, but i only wish it would take off a bit quicker.
Primary Use: Commuting to work
140ina70

writes:
2005 Toyota Camry LE Review
Pros
Reliability and comfort

Outstanding — We bought our 2005 Camry LE used (rental car) in 2006 with 11,000 miles on the odometer. We had previously owned a 1994 3.0 V6 Camry, hence I had concerns that the 2.4L would be a disappointment. My concerns were completely unfounded. Now with 102,000 miles on the car I can honestly report that this has been the single best auto I have owned in my forty five years of driving. I miss the slightly more sure-footed handling of the '94 V6, but the overall performance of the 2005 is very impressive. Simply put, we could not be happier.
Primary Use: Commuting to work
Displaying 1 - 10 of 30 reviews
1
2
3
Next
Ask CarGurus about the 2005 Toyota Camry
Average response time:
8.5 hours
,
# of Toyota Camry owners:
7,786
Looking for a Used

Camry

in your area?

CarGurus has

83,381

nationwide Camry listings starting at

$1,595

.