2005 Ford Mustang
User Reviews
2005 Ford Mustang
Review Ratings
Average Ratings from

134

reviews
Performance:
Appearance:
Build Quality:
Overall:
Review Highlights
Click to filter reviews below
Displaying 1 - 10 of 134 2005 Ford Mustang reviews.
Jimmy

writes:
2005 Ford Mustang V6 Premium
Review
Pros
Quick car. Large open front seats able to fit tall poeple like me (I'm 6' 6'') comfortablly, Big 4.0 liter V6, strong after market following, relatively easy to get into 13's or lower, smooth ride, great sexy appreance, retro 60's muscle car look, better mpg's and lower insurance than GT's
Cons
A lot of preformance child proofing, trottle lag, open diffential, weak 7.5 inch rear end, very non agressive stock tune, limited to 111mph and the drive shaft is only rated for 115, can attract cops at times, small back seat
A Great Beautiful Car, Very Sexy And Very American — My 2005 Mustang 4.0 liter (245 cu inch) V6 is my dream car. I love it. I drives smooth gets pretty good mpg's, insurance is much lower than any V8. The silver racing stripes with the blue paint is sexy to say the least. It is a quick car that could satisfy most people's preformance desires. The body styling is beautiful but a few upgrades such as louvers (I have installed on mine), window tint, and chrome bullit rims would really complete the car. Don't expect to be comfortable with more than two people in the car. As far preformnce a cold air intake and a tuner make the car into a completely new beast, espeacially for automatics like me. I plan on possiblly adding a power adder to break into the 13's, which would make as fast or faster than most GT's. All in all a V6 is a solid alternative to the more expensive Mustang GT's. They are cheaper on gas and insurance than a GT, you get the same body style, and they are not too far apart preformance wise.
Looking for a Used
Mustang
in your area?
CarGurus has

32,761

nationwide Mustang listings starting at

$1,450

.
Bill

writes:
2005 Ford Mustang GT Premium
Review
Pros
Performance, fun factor, handling, braking, styling, quality, great mileage for V-8, modern in every way and turns heads where ever I go!
Cons
I don't have room in the garage for several more!
Screaming Yellow 2005 Mustang Gt — Best Mustang Ever! Ford really got it right with this total remake of the Mustang. Performance is outstanding right off the showroom floor and with a few simple modificiations and a computer tuner - Wow! 0-60mph is less than 5 seconds and 27.5 mpg on the highway. Quality is outstanding! I have owned this car for 3 1/2 years with no recalls, no troubles and I have hammered the car pretty good at several track events and done a number of do it yourself upgrades! Family ordered the car for me in December of 2004 in screaming yellow with black stripes and custom wheels and a day has yet to go by without someone giving me a thumbs up or commenting on the appearance of the car. Every age group appreciates the color, the style and of course, the raucious sounding V-8 that emmanates from the Ford Racing Performance Exhaust system! Interior is leather and has the look and feel of more expensive cars and of course, I had to add a Hurst shifter, which looks great and performs even better! All for under $30,000.00, including the added modifications. I have owned many Mustangs over the years but this is one that is the best ever and I would recommend this car to anyone!
Luc

writes:
2005 Ford Mustang GT Premium
Review
Pros
affordable and the most fun for your bucks
Cons
Not designed for winter conditions, original tires had dissapointing performance
Happy Pony — Bought in 2005 as the Mustang took a turn in styling returning to retro look for the Ponies. The GT with the 4.6L is easily modified by any gear heads looking that level of identity and setting a personal stamp on a machine that is reliable,fuel efficient for a V8 and just a lot of fun to drive. 3 years later, now requiring a new set of tires, oil changes is the only thing my car has needed so far with 60K on the odometer.
ElephantMovers

writes:
2005 Ford Mustang V6 Premium
Review
Pros
Reliable and good MPG, elegant pony style, ease of operation with interior controls.
Cons
Have to watch acceleration, she moves quickly so easily on the gas pedal.When filling up at the gas station, I have noticed that the safety on the gas pump is trigger rather easily, with just a little ease and placement, the problem went away.
The exterior hood release is a bit tricky, so after reviewing the quick reference guide it is becoming less frustrating.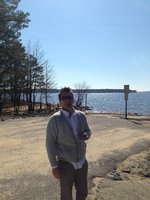 Timeless Classic — Likes: Pony style from 1960's, Rims are timeless, Handling is amazing, adjustable front driver seat, easy to reverse, great turn radius, adjustable seat and steering wheel, large back seats, smooth ridge, Dislikes: trunk space limited, door handles easily scratched. Stereo system outdated, but easily upgraded. Easy access to after market upgrades, both engine and exterior. My favorite aspect of the 2005 mustang is the subtle roar of the engine as you accurate. You get the feel of all 210 HP without the loudness we so often hear. Dislikes: The ride is a little bumpy over older roads, but on new pavement she is very smooth. May favorite interior feature is the adjustable color dash lights, Green, White Red or blue, the best setting I think for night time driving is the blue illumination. Has new Cool Air intake and dual Magna flow exhaust system.
Primary Use: Sport/fun (spirited driving, track racing, off-roading, etc.)
Larry N Linda

writes:
2005 Ford Mustang V6 Premium Convertible
Review
Pros
Classic styling. Cool looks.
Tight top, no leaks.
Good power. Enough torque to pull hills effortlessly
Good handling.
Cons
A little uncomfortable on a long trip if over 5 hours.
Trunk is a little small.
Shift is long and stiff. Really wants the Hurst kit.
Real Pony Power — The v6 mustang has a surprising amount of power. Feels the same at 85 as it does at 45. Hugs curves well for not having independent rear suspension. Just a plain fun drive. On flat ground with cruise on, we get close to 30 mph.
Primary Use: Sport/fun (spirited driving, track racing, off-roading, etc.)
Pete

writes:
2005 Ford Mustang V6 Deluxe
Review
Pros
Love the look black car, with black rims.
Cons
the only thing it's missing is that deep mustang sound.
My Baby. — even thought it's only a 6 cylinder, it's pretty quick and the handling is great. I'm going to get a performance muffler, because the Mustang sound is the only thing it's missing. I'm planning on upgrading to a 2012 or 13 GT.
Primary Use: Family transportation
Matt

writes:
2005 Ford Mustang GT
Review
Pros
So many aftermarket parts for it.
Cons
Driving in snow/ice.
Great Car For Those Who Love American Muscle. — Love it! Fun to drive, great power train. The perfect platform for modification and customization. So many aftermarket parts for it, the possibilities are endless. No two are alike. Capable of being a serious racer with some modification. Parts to upgrade this car are not too expensive. It is easy to work on and a joy to have.
Primary Use: Commuting to work
Matt

writes:
2005 Ford Mustang GT Premium
Review
Pros
It's pretty quick once you fix a few little things, gets decent mileage, and looks great
Cons
Kinda sluggish for the price. Parts are expensive. The drive by wire system sucks, as does the TCS. The brakes are a little slushy and fade at higher speeds. And it can be a hand full in heavy rain
I Love It. After A Few Small Modifications It's Pretty Quick, And Turns Heads In A Good Way — It's not too fast from the factory, but with a little computer tuning and a new intake it really woke up. The handling is decent but not great, at least on the roads around Chicago. The brakes are decent but fade badly at speed. Also braking in wet weather is kinda scary. Strangely it is amazing in the snow, getting me to and from work during some of the worst snow storms we had. Overall the build quality is decent for an early production new model (built 2/05 and purchased 3/05) A few minor squeaks. It had some teething problems with the rear end making noise, it would cause most gas pumps to shut off prematurely. It is on battery #3 because they keep dying for some reason,The stereo sometimes blacks out, and the smart junction box shorted out. The car looks amazing on the outside, although i always thought the rear was a little akward. Inside is kinda cheap in apperance, especially for a $30k+ car. Lots of plastic, the center console is awful close to the driver and the storage cover sometimes pokes into my side. Also the parking brake lever is in a bad position, i would have liked to see it on the passenger side like earlier models. The lower dash sticks out a bit and hits my knees, especially on long drives where i want to move around slightly. Overall the car has been good with gas mileage, although it can only run on 92 octane or higher right now because of a more aggresive tune. The car is a blast to drive. It is set up slightly more aggresively than stock with a BBK cold air intake, SLP Loudmouth exaust (kind of a rip off) and a custom computer tune from Bob Kurgan. Without the custom tune it was running 13.7 while running a little lean. We have yet to run it with the new tune but the car feels much stronger already. It handles fine on the expressways in excess of 120mph, but above that it gets a little sketchy. I've driven it to Janesville, Detroit, and far southwestern Missouri, in addition to numerous trips to run at the track in Byron IL, and back. I LOVE taking it downtown, with the straight pipes and quick revving motor it easily drowns out traffic and echoes off the buildings like a monster. It's especially fun on lower Wacker drive, where it is downright frightening. Plus it can be so loud when it revs that we have scared a few nearby people, which is way more fun than most people will ever have
Primary Use: Sport/fun (spirited driving, track racing, off-roading, etc.)
Markku

writes:
2005 Ford Mustang GT Premium
Review
Pros
fun fun fun drifts fun
Cons
can only refuel my car to half
Why I Love My Car — American Quality, love it or hate it, everyone knows curves are no good friends with the car, but drifting is a solution. except on an autobahn going 150mph, but I have to get it faster ;). What is great is the new air intake system, you can hear a big roar when accelerating. I know that it is show off, but it is such a great fun.
Primary Use: Commuting to work
Erika

writes:
2005 Ford Mustang V6 Deluxe
Review
Cons
You're extremely tall. You can't find the accelerator or don't enjoy a good ride.
Good Value--made In The States Too :) — This is by far the best car experience I've had. I've got 63K+ on my Mustang and have had no problems with it. Acceleration is zippy, braking smooth and strong, handles great in the mountains and at speed. I went to a Goodyear Assurance Triple Tred for winter driving and it was like a different car in the snow and rain, definitely recommend that. No squeeks, rattles or faulty anything. It gets compliments wherever I go. Back seat is surprisingly comfortable for as little space as there is, but cramped for someone tall. I get roughly 26-31 mpg depending on how I'm driving and where I'm at. The car is a kick in the pants to drive which was a huge motivator for me personally. It's responsive, agile, and it'll give a Gt a run for it's money with the performance chip. I'm very happy with it.
Primary Use: Family transportation
Displaying 1 - 10 of 134 2005 Ford Mustang reviews.
Looking for a Used
Mustang
in your area?
CarGurus has

32,761

nationwide Mustang listings starting at

$1,450

.