2005 Ford Crown Victoria
User Reviews
2005 Ford Crown Victoria Review Ratings
Average Ratings
from 12 reviews
Performance:
Appearance:
Build Quality:
Overall:
Review Highlights
Click to filter reviews below
Displaying 1 - 10 of 12 reviews
sakura_7

writes:
2005 Ford Crown Victoria LX Review
Pros
power cost of ownership great ride lots of room
Cons
city gas mileage driver leg room very long car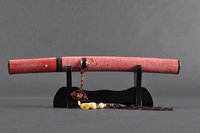 Good Car For The Money — super dependable.. in 6yrs of ownership its never broken down & despite its looks it can rundown most cars on the road & hold its top end for as long as you have the nerve to press the pedal .also on the highway people tend to get out of your way because they think your a cop so if your in a hurry its the car to have...acres of leather but acres of car also ..thirsty in the city & a pain to park there.. in year 7 my a/c went out but other than that the car is still running strong ..no reason this car shouldn't hit 300k & i plan to keep it & see..
Primary Use: Commuting to work
Looking for a Used

Crown Victoria

in your area?

CarGurus has

1,964

nationwide Crown Victoria listings starting at

$2,990

.
magnumforc

writes:
2005 Ford Crown Victoria STD Review
Pros
Almost indestructible, big, roomy, well built
Cons
You'll look like a cop or taxi whether you like it or not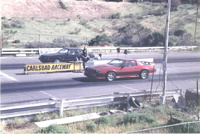 Police Interceptor Package Is An Awesome Deal If You Can Get One — The Crown Victoria is well known as an old people's car or a cop car. Or, perhaps as a taxi. That's aboout it in a nutshell. But wait, there's that group of people who want a super heavy duty everything car that will hold 5 people, run a long time, has a trunk that can hold a month's groceries, or most of another family, and requires almost no maintenance. Yes, it does look like one or all of the above, but what a car. First off the Crown Victoria Police Interceptor, also known as the CVPI is not available to the general public. The closest thing available to regular fleets is the taxi and commercial model, which has most of the same equipment, but only has a single exhaust (239 HP vs 250) and doesn't have the 140 MPH calibrated speedometer. Of course you won't be getting it with the police lights, but that's another story. These vehicles have heavy duty everything. From the wheels, to the heavy duty frame, to steel bumper boxes rather than the crushable aluminum in your everyday driver. Transmission, power steering and engine oil coolers, as well as suspension that takes hits that would destroy normal vehicle parts fast. The CVPI and commercial/taxi vehicles do not differ much from the 2003-2007 model years, other than the wheel sizes (17 inch vs 16's for the earlier models)and some minor horsepower boosting. The closest thing in a civilian model is the LX Sport with the handling package which gives a reasonable ride and better interior and luxury. The CVPI is not a luxuruious car by any means, but it handles and drives great in any weather and will outlast just about any other full size car on the road. Check out the reviews of police cars on eBay by drcop2u, my seller name for lots more on these great vehicles.
Owner for 1 years, 6 months
Miles Driven per Year:6
Luke

writes:
2005 Ford Crown Victoria LX Review
Pros
Room, comfort, acceleration, looks, and gas mileage.
Ford Crown Victoria Very Solid Built Car!! — I love the room and comfort, also has such great exceleration. Gets great gas mileage for the size of the vehicle, on highway I get 27 MPG. Its a very solid car, built very well. i like the looks of it, looks very nice.
Gary

writes:
2005 Ford Crown Victoria STD Review
Not Too Shabby — Its a plain Jane Police package Ford Crown Victoria, Nothing special yet. V-8 engine is powerful but needs a boost. Gasing this car up isn't cheap but it is a great cruising car. Has potential for more power and better looks.
Primary Use: Commuting to work
David

writes:
2005 Ford Crown Victoria Review
Pros
Fast and fun to drive
Cons
People drive slow in front of me cause they dont want a ticket
The P71 — Great car!!! scares the hell out of people and it makes me laugh. yes its an old police car. Overall has everything i want. Power, handling, looks, and great comfort. A blast to drive!! good gas mileage for a V8 with 250 horsepower. i bought the car with 95,000 miles on it and now has 104,000 on it and damn it drives like i bought it brand new!!! the crown vic police interceptor is a good car and a fun one
David

writes:
2005 Ford Crown Victoria LX Review
Cons
Its big, I have difficulty parking it in my garage. It attracts unwanted passengers lol.
05 Vic — I just bought it last week from a cab driver so it looks like a pretty beat up taxi. But there is no rust to be found, couple of creaks when it turns but i think that should stop when i upgrade my suspension. interior is pristine which is surprising because the car has been a taxi for 7 years. Bought the car for $1000 so i was positive that there was something wrong with it, but i haven't found anything to complain about yet. The car picks up very well. The brakes are a bit spongy but I'm replacing the stock discs with ventend and dimpled ones. I'm also installing euro style, smoked headlights and LED tailights in hope that they'll make the car stand out a bit more.
Primary Use: Sport/fun (spirited driving, track racing, off-roading, etc.)
Jake

writes:
2005 Ford Crown Victoria LX Review
Pros
Low miles. safe. good for money
Cons
Kind of a gas guzzeler. missing the flood light. Turbo isnt hooked up.
2005 Crown Vic. Lx Police Interceptor — Performance- Pretty Basic 4.6L V8 police turbo charger (Not hooked up). Factory tuned everything. Cold air Intake. 4 wheel disk breaks. Average suspension. A hair unde 20,000 miles. Build Quality- Its a Ford so its durable. But the paint job isnt great. Appearace- Was an under cover Police Intercepter. Missing the fog light. Leather interior. Very clean. Costs- Not too bad on gas. Very inexpensive (only 6K). This is a fun car because you fool people in it!
Kerry

writes:
2005 Ford Crown Victoria LX Sport Review
Pros
fast and people slow down around you
Pretty Cool — It has the police package...really fast...pretty sweet ride.the cruiser is clean. no repaires needed, verry well taken care of by the state of Iowa. It gets pretty good gas mileage on the highway..but in town not as good.
Primary Use: Commuting to work
Hans

writes:
2005 Ford Crown Victoria LX Review
Pros
Trunk space, interior space, front seat space, ride
Cons
Engine noise, interior fit and finish, interior layout, seats not supportive, fuel economy
Your Granddaddy's Crown Vic. The Quintessential Cop Car. — Big and bloated, and with a V8 that guzzles a lot of fuel. The interior is spacious, but not relative to its exterior size. So much space is wasted for the engine compartment and trunk. In terms of packaging, it is poorly laid out by modern standards. This 80s era Panther platform has been upgraded and refined over the years. Still, many full sized sedans run circles around it, including Ford's own Five Hundred and Taurus. But at least its body on frame design give it a strong floor pan to compensate for excessive body flexing. As a result, this sedan can tow a large boat. Not many of us youngsters love Crown Vics, but for those who do, they are fiercely loyal owners.
Abdulrahman

writes:
2005 Ford Crown Victoria STD Review
Pros
Ultimately everything
If It's Either This Or A Toyota, Think Of Both Crashing. — There is absolutely nothing special about this car; which is why I love it. Unlike the STS and the Boxter, there is more than only 2 cars identical to this. I call this a single crystal of brown sugar: one of a million, sweet but not the sweetest. Performance wise, this car is as mediocre as it looks, I'm pretty sure police supercharge theirs if they ever cared to keep up with anything else. But that's the thing, I don't drive this to go fast, I drive it actually to go slow. This was all I had when the Cadillac and the Porsche were both out of order, and I did not dislike it one bit. It's smooth, it's tough (not powerful), it's discretion at its finest, it's cheap to keep on the road (gas back home is cheaper than water, though), and that's what makes it the ultimate car of choice for the week (as long as I keep the other two for the weekends). It's a wife that doesn't mind a mistress.
Primary Use: Commuting to work
Displaying 1 - 10 of 12 reviews
Ask CarGurus about the 2005 Ford Crown Victoria
Average response time:
8.5 hours
,
# of Ford Crown Victoria owners:
1,539
Looking for a Used

Crown Victoria

in your area?

CarGurus has

1,964

nationwide Crown Victoria listings starting at

$2,990

.