2005 Acura TL
User Reviews
2005 Acura TL Review Ratings
Average Ratings
from 25 reviews
Performance:
Appearance:
Build Quality:
Overall:
Review Highlights
Click to filter reviews below
Displaying 1 - 10 of 25 reviews
1
2
3
Next
oldtimer37

writes:
2005 Acura TL 5-Spd AT Review
Cons
Not what I call a true luxury car appointments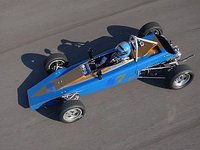 Would Reccommend One To Anyone Who Really Enjoys Driving, Wants Some Economy And Likes Performance. — 94k miles and no major repairs (knock on wood). Only expensive cost was new Michelin tires at 88k miles. I keep accurate records on all my cars and this one averaged 17mpg in town and 28 on the road. Best was 34.8. great acceleration, I love driving around Interstate cloverleafs. This is mainly my wife's car but we do use it on trips also because of the milage. Not the best looking of the semi-luxury cars and does not have some of the bells and whistles of other $35k cars. Probably will get the Infinity M35 next year.
Primary Use: Family transportation
Looking for a Used

TL

in your area?

CarGurus has

13,800

nationwide TL listings starting at

$2,990

.
jdLaRock

writes:
2005 Acura TL 5-Spd AT w/Navigation Review
Pros
Damn, it looks so good! Inside and out!
Cons
I can't name a thing that's bad...

I Wish I Still Had My Tl... Mine Was Silver. — In 2005 I leased a 2005 TL for 42 Months. Wow! what a car. I remember being taken to the indoor garage in the back of the showroom for delivery. The car doors were open to welcome me and my family inside. What beautiful black leather interior awaited... I don't think I've seen a better looking interior in another car (in that price range). I think it even made the BMW 5 series look pale in comparison. I believe it's roomier. Oh! Let me tell you about repairs/service. Never, Nada, nothing ever went wrong, not even a bulb went out. I just took it in for regular scheduled maintenance. Until this day, every time I see a TL I stare... I do not know how this car holds up after the 3 1/2 years but I imagine it must be good. The only reason I did not buy the car or pick up another lease is because we needed an SUV to carry more stuff and people. One last thought, I think the 2005 styled TLs look so much better than the new styles. Good luck if you're getting one. Enjoy!...
Primary Use: Family transportation
Kevin

writes:
2005 Acura TL 5-Spd AT w/Navigation Review
Pros
Fast engine, yet very luxurious
Cons
I can't think of any negatives, but if I had to say something I'd said, no back up camera.
True Sport Luxury — Solid built, super-Honda. I love the simple, but agressive styling and all the added featues, including Navigation, 6-disc cd changer, voice command, bluetooth hands-free link for telephones, HID lights, heated seats, XM radio and tilting rear view mirrors (when in reverse). I love this car and only wish I had gotten one sooner.
Primary Use: Commuting to work
Kirill

writes:
2005 Acura TL 5-Spd AT Review
Cons
3.2 liter gas guzzler, relatively heavy
Very Nice Car, And Not Too Expensive. — Performance - very fast, good braking (but its a heavy car), traction control system helps a lot with handling. Cost of Ownership - 3.2 liters eats a lot of gas when putting the pedal to the metal. Fun Factor - very fun to drive.
Primary Use: Family transportation
Carl

writes:
2005 Acura TL 5-Spd AT Review
Very Nice — Never had any problems looks nice very good on the eyes decent on gas very fast for a sedan and also very roomy car was very expensive to purchase would rec any acura to anyone. great car to won very fun car to drive
Primary Use: Commuting to work
Bobby

writes:
2005 Acura TL 5-Spd AT Review
Best Buy For The Buck — comfort, speed and appearance. the mileage is ok too, handels really well and the girls like it. best bang for the buck in its catagory. brakes well & handles really well, not a looker but i think overall it suites my need
Primary Use: Family transportation
AlAlAl

writes:
2005 Acura TL Review
Pros
Absoultely excellent acceleration, styling and handling,
Cons
Seat needs more padding, weird occasional vibration in tires, lots of squeaks (from a honda!)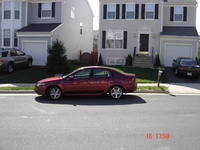 Fast, Fabulous, But A Little Shaky — Bought this car when my 95 Accord had 300k miles. Honda now has 360k miles and this car is my toy. I like the style inside and out, acceleration, handling, and brakes are fantastic. Have some quality issues that surprised me for Honda product. Glad I got this style before they changed it.
Mike

writes:
2005 Acura TL 5-Spd AT Review
Pros
Love the looks, inside and out. Love the combination of decent handling with ride. Love the sound system. Love the comfortable, grippy seats. Good for long rides. Love the neck snapping acceleration, and great breaking. Handles well too for what I'm used to, and I'm used to Honda Prelude handling (my other car).
Cons
Don't love that it has a cramped rear seat given that it's a midsize sedan sharing a platform with the Honda Accord.(sucks with a child seat, and that's if it's in the middle.) I'm dreading movign the seat to one side, as we'll most likely have to move the passenger front seat forward now.

Don't love that the trunk isn't deeper. Would love to put a stroller in depth-wise, as opposed to sideways (well, any stroller larger than an umbroller, anyway)

Don't love that the rear seat doesn't fold down to connect to the trunk. (all cars should offer this, as it creates a lot of utility when needed)

Don't love that it requires premium gas (again, based on the fact that it shares an engine with the Honda Accord). I can understand if it works best with premium performance and mileage-wise, but it shouldn't be a requirement to prevent engine damage.

Don't love that interior fit and finish is spotty (lots of squeaky interior body trim pieces that were replaced under warranty (7 or 8 so far).

Don't love that my model year has no input jack for MP3 players/phones. All I can do is burn CR-RWs for my CD player to make a playlist.
Still Love It, Warts And All. There Are Very Few Vehicles I Loves The Looks Of Inside Abd Out, And — Car has a nice balance of handling and ride, good for long trips (at least for front seat passengers Love the looks inside and out. Great pickup and breaking. It's been fairly reliable, but my 1998 Prelude has been way more so, despite being a non luxury branded vehicle and being 7 years older.
Primary Use: Family transportation
Tyler

writes:
2005 Acura TL 6-Spd MT w/Navigation Review
Pros
This car is a solid car that is a great value for the money, and very fun to drive.
Cons
The only thing i dont like about this car is its massive 40ft turning radius.
Rocket Ship — `This car is a rocket, luckily i got one of the very few manual tl's out there before the year where the engine was refined. 0-60 in less than 6 seconds in a family/luxury sedan out of a 3.2 liter is quite good for the size of it. The brakes are far better than those of the average car because they're 4 piston brembos; they have kept me out of a lot of accidents with the idiots who inhabit the road. Handling is pretty good for a 3500 lb car, but there is some understeer and torque steer when your punching it. The build quality is phenomenal, not one thing is broken and its a 6 year old car. the nav is a little out of date, but generally gets you to where you want to go. Mechanically this car is bullet-proof; besides the gearbox problem with all hondas. This problem can, however be solved with a simple swap of transmission fluid with amsoil. It is the best looking tl in my opinion, and the interior does not appear to be cheaply made. And its optional tech-package gives you the feeling that your in something resembling a spaceship. Gas milage is average around town, but 28 mpg on the highway is very good for a v6 that runs on premuim. Maintenance is on the expensive side, but this car is a acura so that is to be expected. This car feel rock solid, while still having that amateur racer feel to it, so it is very fun to drive, athough it is notorious for its clutch being hard to learn.
Primary Use: Sport/fun (spirited driving, track racing, off-roading, etc.)
Tylor

writes:
2005 Acura TL 6-Spd MT Review
Pros
reliability. it carries the honda name.
Cons
seems that the valves need adjusted around 60k miles on most reviews.
Just Plain Amazing — 30mpg in a car that doesnt hesitate to hit 150mph. all leather interior. even the base model is LOADED! smooth power all the way through the RPMs. Torsen LSD keeps things tight in the corners. suprisingly well handling for a FWD car.
Primary Use: Commuting to work
Displaying 1 - 10 of 25 reviews
1
2
3
Next
Ask CarGurus about the 2005 Acura TL
Average response time:
8.5 hours
,
# of Acura TL owners:
2,728
Looking for a Used

TL

in your area?

CarGurus has

13,800

nationwide TL listings starting at

$2,990

.