2004 Chrysler PT Cruiser
User Reviews
2004 Chrysler PT Cruiser
Review Ratings
Average Ratings from

34

reviews
Performance:
Appearance:
Build Quality:
Overall:
Review Highlights
Click to filter reviews below
Displaying 1 - 10 of 34 2004 Chrysler PT Cruiser reviews.
Raymond

writes:
2004 Chrysler PT Cruiser Base
Review
Pros
Good family car but You either love it or hate it for its design.
Cons
The poor fuel mileage
Good Car And We Really Like It. — It handles good and has good power and the quality is not bad either, the fuel mileage is a little poor for the size car it is but i suspect this might have something to do with the automatic transmission which could use an extra gear.
Primary Use: Family transportation
Looking for a Used
PT Cruiser
in your area?
CarGurus has

5,040

nationwide PT Cruiser listings starting at

$3,149

.
Tracie

writes:
2004 Chrysler PT Cruiser DreamCruiser
Review
Pros
functionality,goes from people hauler to,transporting stuff
Cons
short turning radious,and rough ride ,but not bad
Pt.gt.dreamcrusier — Its a fun car to drive,the appearance is really cute,a little bit of a rough ride due to short wheel base,it has 17 tires for a little truck,thats right Truck,thats is whats on the title,alot of room for hauling stuff,both back seats come out of truck,makes for alot of space,fuel mileage isnt to bad nothing i cant live with about 26miles per gallon
Ashley

writes:
2004 Chrysler PT Cruiser Limited Platinum
Review
Cons
Nothing... well an auxillary port would be nice, but I can make that modification myself.
My Pt Is Awesome. — I would have never considered this car until I was rearended and had a PT has a rental. I feel in love with the rental that I wanted my own. I love driving it. All the features it has are awesome. Sunroof, heated seats, 6 cd, satellite radio, 2.4L TURBO. The turbo makes a difference compared to the rental which lacked the turbo. It will definitely get out of the way if it has to. I can get about 300 miles to a tank, which is about what I could get with my old car. Grant it this car does have a bigger tank. Can fit a lot of stuff in the car, seats are quick folding. Great car, seriously get one now is the time since they aren't making the car anymore.
Steven

writes:
2004 Chrysler PT Cruiser Limited
Review
Pros
Great Utility, Comfortable
Cons
I do wish it got a little better gas milage.
I Love My Pt Cruiser! — I love my PT Cruiser. I bought it new in April, 2005. It was the last 2004 on the dealer's lot and I got a great deal on it. I absolutely love this car. I already (as of February, 2009) have 130,000 miles on it. It has great utility... it's amazing what I can put in the back of the car with the seats folded up... and I can carry even more if I need to by removing the back seats completely. It is very comfortable... I've taken some long trips in the car and I don't mind spending the day in it driving. I really have enjoyed the leather seats that have suede inserts. And the seat heaters area great on a chilly morning. I have only had a couple of problems with the car. The dealer had put the rims and low-profile tires on the car and it was horrible... I went through tires like MAD! Finally, in December, 2007, I bought a new set of rims and decent tires. The car rides better, handles better, and these tires are holding up very well. It has also drastically improved my gas milage. The only other problem I had was the 6-disc changer went out. Fortunately, I had bought a 100,000 mile warranty when I bought the car and it was covered. They replaced the changer and then had to send the defective unit to the factory so they could remove my CDs. They then sent them back to the dealer where I had the repaire done and I picked them up. I really love my car. It's really been good for me.
Guillermo

writes:
2004 Chrysler PT Cruiser GT
Review
Pros
Everything. Small for tight parking spaces, get good gas milage on it, very roomy, unique looks-does not blend into traffic.
The Best Car I Have Ever Owned! — I got my Cruiser in 2004 as a high school graduation present. Before that I had other cars from popular brands amongst teenagers but they never really did anything from me. Those cars tended to be less stylish and on two of them I had terrible experiences with because of their reliability issues (which was funny because I had gotten those cars because of their reliability records). The cruiser has far exceeded all my expectations, I absolutely love it and dont care what people think.
mightymini11

writes:
2004 Chrysler PT Cruiser GT
Review
Pros
A real looker and fast too, it's a great car and fun to have. It has a lot of room, great design and oogles of add on parts available. I loved it, But, I discovered the Crossfires and a new love affair began.
Cons
None that I can think of. The car treated me well. The warranty was great and anything that did go wrong was covered. A loaner was provided. Lower control arm was replaced as it was a factory defect, no charge.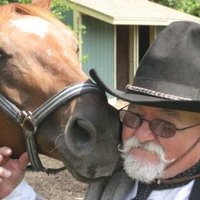 A Fun Car With A Great Many Followers. Customizeable As Hell!! — This car was a great joy for me. It was fun to do all the things that I did to her, Speedy Gonzalez was her name and my mascot. The engine was the high output turbo variety and worked well. From all ranges it performed flawlessly. Parts for the custom work were all readily available and inexpensive. Easy to work on with a style all it's own. Of course, Chrysler dropped the line a few years ago but many are available today for good prices, just make sure you get a carfax report before you sign on the dotted line.
Primary Use: Family transportation
scooter_43

writes:
2004 Chrysler PT Cruiser Base
Review
Pros
good mpg , fun to drive , and cost efficient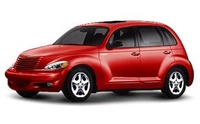 Great Car For The Road Trip — I got my Pt Cruiser in 2009 and I have not had any trouble out of it until resentlly, I get 28 mpg on hwy , I love the way it handles ,The car is extremly fun to drive . and has a sporty look
Primary Use: Family transportation
debb

writes:
2004 Chrysler PT Cruiser Base
Review
Pros
The best feature about this car is entering and exiting.
Cons
Gas mileage is terrible .

Through The Years They Should Have Made It A Hybrid Or Something To Save Stopping At The Pump So Oft — The brakes are very noisy even after numerous repairs from dealership and other shops.It would be better for short trips not a long daily commute. It would be fun to drive if the brakes were quiet, it is embrassing to drive up and everybody stops what they are doing to look at me, not because I am beautiful but to see where the noise is coming from.
Primary Use: Commuting to work
Bluesman

writes:
2004 Chrysler PT Cruiser GT
Review
Pros
Ride, performance, appearence, design, handling
Cons
MPG low, turbo cornering is tricky! Horn sucks!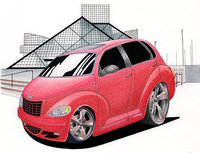 I Like The Turbo'd Ones In Red! Great Car For Daily Use And Plenty Of Hauling Space For A Small Car. — Bought my Red 04 GT PT in 09. Had 60K, it now has 95K and runs like a, well, you know. Had an ignition module go bad on it (easy fix)and replaced tires. Other than that the only problem I have is the rear seat release to fold the seat forward will not function. Seems to be jammed somehow, but I cannot find it. Little car has got 19-20 city, and 22-25 highway. I tried using Xylene as an additive for a while, and got about 2 mpg better, but it is a hassle to mix and pour in each fill up. Could simplify the proceedure but not motivated enough yet. With gas prices going thru the roof, I may get really motivated soon! I had a PT w/o turbo and this is the little beast I saw when I looked at them. The GT turbo is a little monster! I had a youngster want to race me in my PT and his mustang. I puched it at the light, and left him in the dust. He later asked me what I had done to make it so fast. I told him it was (and is) stock. I say, if you like the look, then buy the turbo version, I doubt you'll be unhappy. The ride is nice, rear seats a little uncomfortable for heavy adults I am told. As the car weights 3000 lbs, mileage won't be great, but the solid feel and ride is the best I have felt in a sporty machine.
Primary Use: Family transportation
Jake

writes:
2004 Chrysler PT Cruiser Touring
Review
Cons
no power/ bad gas milege
Pt Cruiser — it gets me from point A to point B. not a whole lot of power, and bad gas mileage. bet overall love the hatch, and the interior is sick. gets bout 18mpg in the city and round 23 on the highway. this car corners really well and dosn't have many squeaks or anything. overall good cr
Displaying 1 - 10 of 34 2004 Chrysler PT Cruiser reviews.
Looking for a Used
PT Cruiser
in your area?
CarGurus has

5,040

nationwide PT Cruiser listings starting at

$3,149

.