2004 BMW M3
Review Ratings
Average Ratings from

43

reviews
Performance:
Appearance:
Build Quality:
Overall:
Review Highlights
Click to filter reviews below
Displaying 1 - 10 of 43 2004 BMW M3 reviews.
Daigoro

writes:
Pros
Great engine, great suspension, and great brakes
Cons
Less glamorous than the E36 M3 (IMO)
The Best Handling Car Ever — The E46 M3 is the best handling car that I've ever driven. The performance is just superb - including the powerful yet smooth engine, stable and solid handling, and excellent braking. I am an average driver, but my M3 makes me feel like I'm a Formula One driver. Every single minute I spend behind its wheel is a sheer pleasure. Just can't think of driving any other car.
Looking for a Used
M3
in your area?
CarGurus has

1,344

nationwide M3 listings starting at

$3,980

.
Leopoldo

writes:
Pros
Performance, fun drive !!!!
M3 2004 — Performance, this car have a unique handling, braking and of course acceleration time ..... Appearance, as you can see, BMW, has for the "M" models a unique colors frame, diferent from the regulars one´s. Fun factor: It is the most fun car i drive from all i got in my entire life.
Jordan

writes:
Pros
POWER!!!!
Descent gas mileage.
LOOKs FROM EVERYONE....
Cons
THE DAMN PRICE I PAID
"bolted To A Six-speed Manual Transmission, The M3 Can Hit 60 Mph In 4.8 Seconds." — The greatest car ever built. This car is by far the greatest machine ever built. Yes, the car was expensive, but well worth the price of admission. The car i have has the SMG tranny, and for the most part, it works fantastically. With all that said however, the ride is great, handles like on rails, and can easily do over 155mph, so be careful. cruising at 120 sometimes feels like 75, and as you are zooming by troopers, you need to look down at the speedometer to make sure you are not going too fast. I bought new rims but kept the 18" for backups. Mileage is great for a car with 333hp, i get a mixed 23mpg, and I am thrilled by that. The original tires lasted 40k miles, so I thought i would upgrade to toyo t1R tires, and in 12k miles, they are completely bald. Stay with the OEM contis. so far no maintenance or repairs to complain about. GPS nav screen is bright and works great at night to drive with. I get a lot of looks while I am driving, with many teenage girls screaming for me, and older guys drooling on the car. All in all, i am very happy with the car, can't say much for the back seat, since it has been used twice, never by me, but feels roomy enbough for two adults. I have to say that there is not another car I can think of that gets the power, room, looks, handling, gas mileage, and overall driveability as an everyday car than my M3.
kathys96

writes:
2004 BMW M3 Convertible
Review

The Best Ride Ever But I Can Do W/o The Service — The car is beautiful on the outside looks like a civic inside, drives like a dream but the car gives me a terrible time when it comes to the smaller details. Don't get the sun roof (waste!!)...it continuously opens and closes on its own..repaired 3 times but still no good...BMW service is horrendous...long waits, rude service and they are CLUELESS, especially PARK AVENUE BMW IN MAYWOOD (Trashhh!!!) Purchase a keyless entry..warning idiots will attempt to break into the vehicle even though they CANT Start it...figures they put all their money into making the engine and nothing more..Beautiful drive, beautiful exterior...crappy service :-(
Owner for 2 years, 6 months
Miles Driven per Year:12,000
Porschenut

writes:
Pros
The look of E46 is by far the best looking IMHO of BMW.

Cons
Too heavy
Not impressed with handling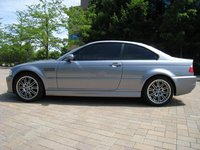 My Dreamcar Just Got A Bit Too Heavy And Smg Sucked — I owned a 99 BMW 328i and I loved it. Since then, E46 M3 was my dreamcar. Unfortunately, after a few weeks owing it, I found it a bit over weight. The SMG automanual sucked. Either shifting too abrupt or too slow. I was never able to dial it to behave correctly. Well, it could be me who expected the computer to shift better than human could. Obviously, with single clutch, that is not possible. I kept the car for a year or so and got rid of it so soon as I could. That was my last BMW ...
Primary Use: Commuting to work
jsidlosky

writes:
Pros
SMG Gearbox is amazing.
Cons
Doesn't get the best gas mileage, but it's a race car!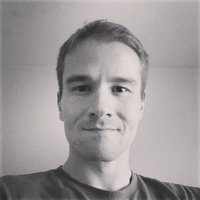 Really Sleek Looking, Great Power, And Handles Amazingly Well. — I really love the SMG transmission, shifting in 80ms in it's fastest shift-mode. The 333hp engine really puts out, and throws you into your seat. It handles like a dream, very snappy and doesn't lag at all. The throttle input is amazing as well, the engine responds instantly as you depress the pedal.
Primary Use: Commuting to work
Rob

writes:
2004 BMW M3 Convertible
Review
Joey

writes:
Pros
It's 333 hp. 6 spd manual transmission. I've never owned a better car.
It's Amazing. Buy One. — It's 333 hp. 6 spd manual transmission. I've never owned a better car. It's fast as hell. It was expensive when it came out but wasn't bad as a used car price. The car is excellent to drive, fast, great handling and the interior is very top notch. Great all around car.
Primary Use: Commuting to work
David

writes:
Amazing — Best All Around sports car for its age. Takes a solid second place, in every category making it a easy win and a very good buy. Handles better then any car out there, and also has descent power. The E46 M3 I think i in the top ten best cars ever made.
Primary Use: Sport/fun (spirited driving, track racing, off-roading, etc.)
stevenh8238

writes:
Pros
very fast, great looking car. The handling is out of this world and the enginuity of european cars is second to none. 5 star crash test rating.
Cons
costly to fix, not as easy to put people in than a say a 4 door car.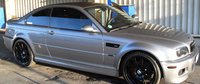 I Love This Car With My Whole Heart I Just Have 2 Kids So I Need A Truck Or Sedan At This Point. — It gets look every where I go in it and compliments almost daily. I am OCD so I never wanted to use this car for its meaning which is going fast....very fast. You can absolutely feel the power in this car, it does not like going slow. I cant put my kids in it though so outside of driving to work for a month or so before going to the field for three months or a deployment for a year I got no use out of it. This car has been well looked after and I really doubt if there are many if any others in this year and model that look as good as this.
Primary Use: Commuting to work
Displaying 1 - 10 of 43 2004 BMW M3 reviews.
Looking for a Used
M3
in your area?
CarGurus has

1,344

nationwide M3 listings starting at

$3,980

.