2003 Volkswagen Beetle
User Reviews
2003 Volkswagen Beetle
Review Ratings
Average Ratings from

22

reviews
Performance:
Appearance:
Build Quality:
Overall:
Review Highlights
Click to filter reviews below
Displaying 1 - 10 of 22 2003 Volkswagen Beetle reviews.
Erika

writes:
2003 Volkswagen Beetle
Review
Pros
It gets great gas mileage, which is very helpeful considering how high prices are these days! As I previously mentioned it has heated seats, which are awesome in the winter! There's more pros in the review!
Cons
It can be a pain to make some repairs because it isn't built like a typical car.
A Very Fun Car To Drive! — This is the first car I've ever had and I love!! It's so much fun to drive! I have don't have a convertible but there is a sun roof. The front seats are heated so I have almost instant heat in the winter!! I am dork and I change the flowers in the vase according to the season! Beetles look small but a lot can fit in them! I can flatten the back seat so there's lots of storage room! Best of all I have a six disk CD changer, so I always have lots of songs available!! It's also great when it's hard to find a place to park because I can take that small space that everone else is afraid of not fitting in...well most of the time!!
Looking for a Used
Beetle
in your area?
CarGurus has

10,815

nationwide Beetle listings starting at

$1,200

.
Jeanine

writes:
2003 Volkswagen Beetle Turbo S
Review
Beetle Turbo S — The Performance is really pretty awesome, it does very well on straight aways and up hill, down hill, and around tough curves. its wide stance seems to help a lot with balance. Build Quality- i have had to replace the door latch because it shorted out, but found everything I needed on VWvortex.com That site is a GodSend I had to replace the belly pans because I hit ice and it tore into my belt...it seems to be a Warm Weather Car, but still handles really well in the snow. The Appearance is really cute with the blinkers in the front like Freckles and when I replaces the headlights i could change light color in the blinkers there and just connect then to my funning lights. Anything that breaks is rather pricey but VW has Quality parts. Over all this is an awesome car and I wouldn't trade it for anything!!
Primary Use: Sport/fun (spirited driving, track racing, off-roading, etc.)
miss_Blizzle

writes:
2003 Volkswagen Beetle GLS TDi
Review
Pros
This car costs about $45 to fill, and you can get up to 800 miles/tank!!! This car literally pays for itself in fuel efficiency. Another fun thing about diesel engines, you only need an oil change every 5,000-7,500 miles, unlike regular fuel. The color is super fun, and I've had custom pinstriping on the hood, and down the sides. Custom rims are pretty slick, also.
Cons
This car is NOT fast. If you're looking for something that's going to blast off the line at a quick pace, this is not you're car. The back seat isn't tall people friendly, they week definitely hit their head whenever the car goes over a bump (or hits a pothole)!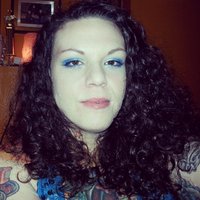 Cool Commuter Car — I'm going to miss this car with all of my being. It was a great ride, and I'm sad to let her go! Since I'm no longer working out of town, it didn't make any sense for me to keep this car. I'm sorry to have to downsize, but it's time.
Primary Use: Commuting to work
3wildcats

writes:
2003 Volkswagen Beetle GL TDi
Review
Pros
AWESOME gas mileage, fun to drive
Cons
Cheap knobs inside, NO room in the backseat

Fun Car To Drive, Handles Nice, Always Get Lots Of Compliments On This Car! — We special ordered this new beetle that runs on diesel. We get 45 - 55 miles per gallon which is awesome with today's economy! It handles awesome and is fun to drive. The only real downfall is how cheaply the interior knobs are. We've had them fixed a couple times while it was still under warranty. We were thinking of trading it for a diesel passat, but the VW salesman suggested going with a Nissan or Toyota car because of the cheap interier in the VW cars. Decided we'd just keep the bug and plan to use it for our son when he starts to drive in a couple years. Very reliable!
Crystal

writes:
2003 Volkswagen Beetle GLS 2.0L Convertible
Review
Cons
cupholders, lol, and not enough vrrrooom vrrrooom
I Like It, But I'd Prefer More Power :) — it's a love hate relationship. love the 'cute' aspect of it, and the fact that EVERYONE i know can spot me...they all know my car. But I have had problems with lights, and other electrical things...and a problem with the room detaching from the rear window. 0.0. also, there are quite a few blind spots in the car, but it just takes time getting used to.
Scott

writes:
2003 Volkswagen Beetle Turbo S
Review
Pros
Fun, cool, fast production bug
Cons
noisy rear spoiler, turning radius, sunshades, huge windshield and dashboard
Sportiest Production Bug. Fun, Hot Wheels — Fun, eye catching, fast bug. Great Reflex Yellow color. This car was fun and always had people looking. Have to love the bug culture and the people. Just plain fun and peppy and hippyish... gotta love that. Great gas mileage. Negatives: huge dashboard and front windshield, sunshades often useless, bad turning radius
ITSKAREBARE

writes:
2003 Volkswagen Beetle GLS 2.0L
Review

puttandpray

writes:
2003 Volkswagen Beetle Turbo S
Review
Pros
This car is essentially an Audio TT turbo dressed up like a Beetle. It's a blast to drive, handles likes it's on rails and looks great!
Cons
Some parts can be harder to find since it's a limited edition but I never had a problem ultimately locating what I needed. Requires premium gas.
Great Driving Car That's Economical — A beautiful car to drive. I averaged between 25 - 30 mpg. It has a fabulous sound system. The handling is excellent with outstanding braking and overall safety. The Audi/ Porsche steering combined with 17 inch wheels provides outstanding control in all conditions.
Primary Use: Commuting to work
bbarton111

writes:
2003 Volkswagen Beetle GLX 1.8T
Review
Cons
Low roof for back seat adult passengers
Cameron

writes:
2003 Volkswagen Beetle GL 2.0L
Review
Pros
Handling, Looks, exonomy
Cons
Body integrity, easy to break stuff
Great For The Looks And Reputation, But Needs Some Final Touches — This car has been through quite a bit in the past few years...last year she got rear-ended, and we also had to replace the clutch after another minor collision. another wreck came around when she got T-boned by a ignorant college stucent. the headliner is falling apart and the glove box handle has been broken off by not realizing that the glove box was locked
Primary Use: Family transportation
Displaying 1 - 10 of 22 2003 Volkswagen Beetle reviews.
Looking for a Used
Beetle
in your area?
CarGurus has

10,815

nationwide Beetle listings starting at

$1,200

.