2003 Jeep Liberty
User Reviews
2003 Jeep Liberty Review Ratings
Average Ratings
from 33 reviews
Performance:
Appearance:
Build Quality:
Overall:
Review Highlights
Click to filter reviews below
Displaying 1 - 10 of 33 reviews
Darren

writes:
2003 Jeep Liberty Sport 4WD Review
Pros
Looks great, powerful enough for almost everyone
I Would Buy A New One. Or Any Other Jeep Product For That Matter. — Oh my how I love my Jeep. It can go pretty fast when I want it to. It can drive through anything (I can't wait to try it in some real snow!!), and it looks good doing so. I highly recommend the Liberty to anyone, but be prepared to put a lot of gas in it!
Primary Use: Commuting to work
Looking for a Used

Liberty

in your area?

CarGurus has

10,701

nationwide Liberty listings starting at

$3,200

.
jeepdawg

writes:
2003 Jeep Liberty Sport 4WD Review
Pros
Off-road capability, Engine torque, interior roominess, build quality, Independent Front Suspension
Cons
Gas Mileage (not super-bad, but not that great either), interior appointments are cheap, and the engine has "turbo lag" effect when accelerating out of a turn from a stop.

Loves His Jeep. — I bought this straight off the lot in 2003. The vehichle is awesome. The build quality is storng, and it is very reliable. The 3.7 L V6 provides plenty of torque for highway or off road use, and the stock command-trac 4wd is good in the snow as well as various types of sand and mud. The seats are comfortable, and there's plenty of leg and head room for a tall guy like me. Handling is good - not great, but then this is an SUV with Goodyear Wrangler SR-As. Which brings me to the vehicle's one glaring weakness - the stock SR-As. The make the car want to understeer, but, more importantly, they make the car want to fishtail during the rain and are next to pathetic for off-road use. What saves the Jeep off-road is it's ground clearance, suspension articulation, and 4wd gearing (both Hi-and-Lo). Overall, I love this thing and want nothing else
Burrell

writes:
2003 Jeep Liberty Renegade Review
Pros
Fun, Small, Semi-Rugged, Reasonable mileage
Cons
17MPG!, Small, only Semi Rugged
A Good Small Suv With Loads Of Performance And Nice Amenties! — We love our Liberty, we got it after a 1 year lease in 2004 with 400 miles on it. Its been pretty much perfect, our only complaint is the noisy roof rack in the wind, and the low cargo space behind the 2nd row of seating. Performance - once we have it paid off we will be buying a Borla exhaust and a CAI. Other than regular maintenance of oil changes, this car has only had to have a new set of tires. No squeaks no rattles, no repairs thus far with 75K+ miles!
madorosh

writes:
2003 Jeep Liberty Renegade 4WD Review
Pros
Durable, sporty, unique

Great All Purpose Vehicle — Nice and sporty; lack of cargo area made up by the roof rack, though SUVs are notorious tippers so drive it like it is a truck no matter how sporty it looks. Rear seats fold down and increase cargo area if not carrying passengers. I crashed mine a week after I bought it (bought it a year used) - two concerns - I didn't have presence of mind to add weight to the rear for control on ice; get sandbags! My airbag also didn't deploy when the passenger front went nearly head-on into a Jersey barrier. Perhaps I wasn't going fast enough - I suffered no injuries but I did feel the seatbelt bite in. The mileage is bad, but no one in their right mind buys an SUV to save on gas, so just have fun with it. I get just under 400 kilometres on a 60-litre tank in the city. Just took it on a 300 kilometre highway cruise and did significantly better - just over half a tank used up.
Jim

writes:
2003 Jeep Liberty Limited 4WD Review
Pros
can handle snow just as well as regular weather, is bright and airy inside, can drive up hills ;), has great brakes, decent acceleration, very versatile, sunroof goes great with it , has towing capability, can drive through the grass in the school parking lot haha
Cons
slides in rain sometimes, bad fuel mileage, only a V6,
My Jeep — Awesome because the capabilities are numerous, and i can usually drive it just as well in inclement weather as in normal weather. It also serves as a great storage area for all my junk that i tend to carry around with me and is useful in just about any situation.
Amber

writes:
2003 Jeep Liberty Freedom Edition 4WD Review
Pros
Comfortable, capable, reliable, attractive, online forums (http://www.lostkjs.com and http://www.jeepkj.com)
Cons
fuel economy, power, price of parts, stock brake rotors warp easily
I Love It! — I have had this car since it was brand new. It now has 52000 miles and it is great. It drives well and is a lot of fun. The seats are very comfortable. It gets me anywhere I need to be in any weather (except hail). My only complaints are the poor fuel economy, the lack of power, and the fact it takes nothing to warp the brake rotors. With it being a Daimler Chrysler model, the parts are expensive. Overall it is a great vehicle I would recommend to anyone!
lsellers56

writes:
2003 Jeep Liberty Limited 4WD Review
Pros
4 Wheel drive, is great in the rain and snow. Fun to drive.
Cons
Need bigger vehicle to put a receiver hitch on and pull trailer or pop up.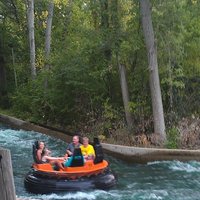 All Around Good Ride! — I thoroughly enjoy this vehicle the 4x4 never left me stranded this winter and we had a couple ten inch snows. We live on a gravel road where they do not plow and there were no problems. Love the heated seats and now the cold air. It gets so cold I have to turn it down. It has CD player and a great stereo. All leather and all the options available. All working great.
Primary Use: Commuting to work
Rebecca

writes:
2003 Jeep Liberty Limited 4WD Review
Matthew

writes:
2003 Jeep Liberty Limited 4WD Review
Pros
four wheel drive... good acceleration...
Cons
mileage... smooth ride... car alarm is awkward...
Pretty Fricken Awesome... — its amazing... needed few repairs in over seven years of service... brakes are good... built to go on and off-road... great interior... very durable... no squeaks or rattles... comforting exterior... fairly good handling... its super-fun to drive... i would recommend it highly...
Primary Use: Family transportation
Christopher

writes:
2003 Jeep Liberty Sport 4WD Review
20,000 Miles And Only $100 For Repairs. Has Total 98,000 Miles — GAS MILEAGE IS TERRIBLE! Build quality is good, wish the interior plastics weren't as hard. There is enough power to get you moving, however since it is primarily rear wheel drive the back end is a bit more lively than expected on wet roads. 4WD is great in the snow, however eats more gas.
Primary Use: Commuting to work
Displaying 1 - 10 of 33 reviews
Ask CarGurus about the 2003 Jeep Liberty
Average response time:
8.5 hours
,
# of Jeep Liberty owners:
2,002
Looking for a Used

Liberty

in your area?

CarGurus has

10,701

nationwide Liberty listings starting at

$3,200

.