2003 Honda Element
User Reviews
Average Ratings from

25

reviews
Performance:
Appearance:
Build Quality:
Overall:
Review Highlights
Click to filter reviews below
Displaying 1 - 10 of 25 2003 Honda Element reviews.
Suzy

writes:
2003 Honda Element EX
Review
Pros
Massive amounts of space, all weather interior, easy to clean, cheap to fill up for an SUV, great for long trips
Cons
Gas mileage for the city sucks, kinda hard to see the other cars beside you, sun roof is in an awkward place, side windows aren't automatics
A- Freakin'- Mazing Car! — Really an amazing car! My parent's bought me a used one and I absolutely love my car! He looks small on the outside, but that masks the MASSIVE interior! the front and rear seats fold down into two beds, and the rear seats can be placed against either side of the car for even MORE storage! This car is perfect for students going away to college or anyone who need a car that can haul a lot of stuff! Downsides to the Element that I have is that the gas mileage sucks for city driving. The Element is much better suited for highway driving, not stop and go traffic. The sunroof is also placed awkwardly in the back of the car and is a manual pop open window, as are the two side windows. Overall, I plan on buying another Element when this one dies. I love the way Honda makes cars, and I have no intention of straying.
Looking for a Used
Element
in your area?
CarGurus has
1,185
nationwide Element listings starting at
$2,999
.
Polno

writes:
2003 Honda Element EX AWD
Review
Cons
No longer in production!

Bring Back The Element! — I am one of the original owners of an Element (2003)-mine just turned 185,000 and is going strong. This car has been my workhorse, traveling the country with my dogs. I am looking for another when I'm ready to replace Ellie. Just to update, at 180,000 miles, had a problem with shifting. Was just a spring that broke in the clutch, but decided to go ahead and replace the entire clutch, and with some new sparkplugs, she drives like a new car! Another 180,000 miles? Honda, bring back the Element, please!
Primary Use: Family transportation
Porkydarts

writes:
2003 Honda Element EX AWD
Review
Pros
Space, maintenance costs, heavy Chicago blizzard driving,
Cons
I still can't get over how ugly the box shape is but I'm slowly getting past it.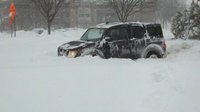 Don't Knock It Until You Try It. — The amount of room inside is amazing. My 6'9" friend sat behind my seat, I'm 6'2", and had plenty of space. With the back seats out I've fit a washer and dryer in one trip. You can configure the seats in many different ways for traveling or camping. My mechanic has a contract with a company that uses these and some of the 2003's have over 500,000 miles and still going. Would be a great family car if you only have 4 people. I originally bought it for work and figured I would get rid of it after I left that field but I have decided to keep it and drive it into the ground.
Primary Use: Utility (towing boats, transporting cargo, etc.)
Ryan

writes:
2003 Honda Element EX AWD
Review
Pros
Looks, handling, functionality, interior space, all wheel drive.
Cons
I wish the fuel economy were better, but I knew that would be a trade off with the AWD and the space.
Car Of My Life — I've had many cars and been happy with most, but this car is the car of my life. For background: I purchased a 2003 EX AWD Element in 2014, so it was over a decade old, it had some wear and tear and was definitely not a new vehicle. I paid cash for it and planned to use and abuse it on trips to the greenhouse, home improvement store, etc. I wanted something with all wheel drive for the winters and something that had a ton of storage and that I wouldn't feel terrible if I scratched or dinged up. I found this Element about 4 hours away and scooted off to get it. After the first week at home, I realized how very much in love I am with this car. It's my main ride now. At 10 years old, it runs and drives like a brand new vehicle and, although it has 160K on it, you'd never be able to tell that this Element was more than a year old. It's a blast to drive, it handles so perfectly and the interior space is really unmatched. Although the gas mileage is lame, I drive this everywhere. My little boy is obsessed with the moon roof that's directly over this seat and I've fit a TON of stuff in this baby, with the removable and fold-away seats. I love the rubber mats - I don't feel terrible throwing in bags of pea gravel into the back. I love the rear doors - being able to just open the window to throw in groceries, or having a tail gate to sit on to watch fireworks. I love opening all of the doors and the tailgate and laying in it when we're out in the country. It's like having a gazebo with a radio built in, especially since the front and rear sets form a queen size bed when down. Overall, I could not be happier with my Element. In fact, my partner and I will probably buy a second (2011) Element next year, just to have the last version they made (and hopefully find one with super low miles. We are sold. These cars are fantastic.
Primary Use: Family transportation
mavwreck75

writes:
2003 Honda Element EX
Review
Pros
Reliability. Cargo space. Maintenance cost.
Cons
Limited to 4 passengers. Suicide doors clunky for passengers in tight parking spaces.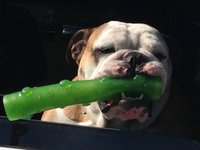 Honda Element - Capable, Reliable, Useful And Low Cost — I have had the vehicle since new. As of 3/2013 it has 225k miles and going strong. It did suffer from issues common to the Element such as cracked factory windshield, driver door component issues(handle, lock, window parts). Other than that it has put up with wear and tear better than I expected. The cost of ownership has been very reasonable. I would recommend the Honda Element to anyone that has to tote around people, pets and family cargo.
Primary Use: Family transportation
Stephenie

writes:
2003 Honda Element EX
Review
Pros
Great Quality, Super Roomy
Cons
Needs armrest on passenger side, Rubber floors
My Element — My car runs awesome, it is cute and it is super roomy. The back seats can be folded up and latched onto the side or they can be completely removed, that is Awesome! And...It has a tailgate in the back! Negatives: This year model does not have an armrest on the passenger side, it only has 4 seats (which is usually more than enough), the floors are rubber and must be scrubbed to be cleaned and I now have high mileage!!! Ready for a new one! Other than that, we love it and it is super fun to drive. I would definitely recommend this vehicle to anyone.
SluggerDan

writes:
2003 Honda Element EX
Review
Pros
Versatile, dependable, economic and surprisingly well-handling - can't say enough good things about it.
Cons
Could have a bit more power.

The Ultimate Utility Vehicle — I like just about everything about this car. Too bad they don't make them anymore, upgraded to AWD after I got a boat and had to buy a used one. Well-built and thought out like you'd except from Honda, with the back seats flipped up or popped out there's nothing I couldn't fit in this little guy.
Kitschnart

writes:
2003 Honda Element EX AWD
Review

iceman957

writes:
2003 Honda Element EX AWD
Review
Pros
Great in snow, carries everything we need, super for car camping
Cons
Typically bad Honda brakes, expected fuel economy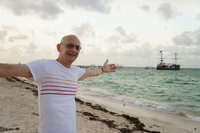 We Like The Toaster And Want A 2nd One! — I was reluctant to buy this in 2003 but Kim really wanted it. Now, I'm such a fan of the toaster we are seeking a 2nd one. This thing has 156K miles on it and has been incredibly reliable. Only Honda's ready-to-warp rotors are a pain. We switched to drilled and slotted ones and are happy. The driver's seat cushion wears out too quickly and that's a problem on many older E's. We have had tremendous luck with this little SUV under all driving conditions. It always makes it up the steep driveway in winter under conditions that leave the Civic at the bottom until I run the snowblower. We have enough room in the back to sleep side-by-side on a full size air mattress. Great vehicle. Honda should never have ended it's life.
Primary Use: Family transportation
Doug

writes:
2003 Honda Element EX AWD
Review
Pros
liked the design from day one
Cons
no reason to avoid....after all its a HONDA
Would Own Another — great so far great mileage ez to drive FUN to drive...gets alot of looks i plan on some minor mods..soon need to adress leak in the rear skylight..radio antenna is too small , over all a great car
Primary Use: Commuting to work
Displaying 1 - 10 of 25 2003 Honda Element reviews.
Looking for a Used
Element
in your area?
CarGurus has
1,185
nationwide Element listings starting at
$2,999
.