2002 Volkswagen Jetta
User Reviews
Average Ratings from

86

reviews
Performance:
Appearance:
Build Quality:
Overall:
Review Highlights
Click to filter reviews below
Displaying 1 - 10 of 86 2002 Volkswagen Jetta reviews.
Matthew

writes:
2002 Volkswagen Jetta GLS TDi
Review
Cons
Very expensive maintenance nightmare!
This Care Is A Maintenance Nightmare, But It Sure Is Fun To Hear The Turbo Whine! — Do ever buy a Volkswagen. I have heard nothing but horror stories which I only found out about after I had to replace thousands of dollars worth of parts every couple of months to years! Avoid avoid avoid avoid avoid!
Primary Use: Commuting to work
Looking for a Used
Jetta
in your area?
CarGurus has
35,509
nationwide Jetta listings starting at
$1,499
.
Sexcsilk

writes:
2002 Volkswagen Jetta
Review
Pros
It's a gd car for a single person or a family with only one child. It is a smooth ride if the car is up to date with the shock absorbers/ struts... gd on gas per miles.
Cons
A car that u always always have to keep right on top of it. It is too expensive to fix.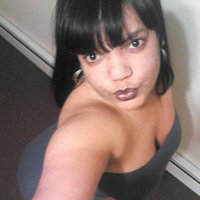 Ryan

writes:
2002 Volkswagen Jetta GL
Review
Slow But A Solid Car — solid car but slow... the 0-60 is weak, its like 12 seconds, UGGH! The price was pretty steep cuz I got it from a jetta dealer. Jettas are great, they're sleek and cool to own. The parts are pretty expensive to purchase, but the car doesn't need many fixups.
Jevan

writes:
2002 Volkswagen Jetta GLS
Review
Pros
The horn and the experience.
Cons
it would turn off randomly
Seal — loved the car for a first car. loved it for a lot of reasons. mainly the bad part was the fact when i had to get it fixed. it was really expensive. loved to drive it and loved to race and drift it.
Primary Use: Commuting to work
mtruther

writes:
2002 Volkswagen Jetta GLS TDi
Review
Pros
Very dependable engine and running parts
Amazing fuel economy
Lots of low end torque and fun to drive
Comfortable
Nice stereo
Great online following in forums with lots of info
Cons
Quirky electrical gremlins at times
Expensive timing belt change
Some cheaper plastic parts in the interior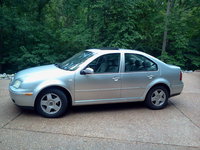 Finally Sold My Baby... — I drove my 2002 Jetta TDI for 215,000 miles and 12-years, and it's easily been an amazingly dependable and efficient vehicle. It carried great crash ratings, and while I never tested that, it's maneuverable enough where I've probably dashed my way out of a few close collisions. I love the low end torque on this one. It accelerates well, does well on hills, and is a pleasure to drive. I grew emotionally attached to it. It just hugs the road and drives better than your 4-cylinder Japanese or American cars. Yes, I love diesels. They last forever if you put maintenance in them, and this one has been flawless. Great engine and still on the original transmission. I averaged 40 mpg in mostly interstate driving, though notably with rush hour stop & go frequently. Yes, the drink holder is in an annoying location. Yes, I got a magnet to hold the glove compartment closed. Yes, the center console broke over time. Other than that, this has been a great little car. You can put kids in the backseat, though I'm not sure I'd want to make a routine of it. At least larger kids. It's doable and certainly better than a Golf or the like. I've taken this car back and forth on interstates and down dirt roads across the Mountain West. I'll miss her, and frankly, were it not for the deep snows ahead, wouldn't have ever traded it in.
Primary Use: Commuting to work
Charles

writes:
2002 Volkswagen Jetta GLS Wagon
Review
Pros
Good on gas and so cheap to maintain. The 2.0L engine gives sufficient power.
Cons
Front passenger seat is very uncomfortable and leg room is insufficient in the rear for adults
Excellent Reliable Fuel Efficient Car — Where to start? I sincerely miss this car which I owned for four years and drove over 100,000 miles in it. Sold it to my sister who still drives it to this day. Other than the regular maintenance (oil change, tires, etc...) I had absolutely zero problem with my Jetta.
Primary Use: Commuting to work
turbovspink

writes:
2002 Volkswagen Jetta GLS 1.8T
Review
Pros
Reliable, fuel economy, great engine, comfortable, aesthetically pleasing
Cons
AC control panel and ignition switch went out before 100k, some cheap parts (center console broke, some issues with door handles)

12 Years Old And I Love It! Great First Car — I purchased this car 12 years old with only 86,500 miles on it from a local dealership for $3,000. The AC was out ($53 control panel fixed it) and the ignition switch needed replacing ($50). My check engine light came on the first day I had it, from an o2 and knock sensor code, and that's when I discovered you cant use regular gas in these. They require premium to run properly. My fault for not checking. Since then, it's been downhill. I'm on my third alternator, both downstream and upstream O2's replaced, knock sensor, a dash sensor, the inside is very cheaply made. No cup holders? Dont get me wrong, I love the car. It gets great gas mileage for being twelve years old - I average 25mpg. It's also extremely cute. The electricity works perfect, interior wise it's in good shape with no cracks in the dash or leather. The original radio is still working well with nice sounding speakers. I've simply put a lot into maintenance already. Aesthetic issues include the fabric on the roof coming off at the edges, the center console is broken, and there is some minor paint chipping on the hood. The passenger and rear doors are odd, and require that you push them in before opening them. They do work, though. The trunk is very spacious and that's extremely nice, since the inside of the car is built small. Overall, I would recommend this car to someone looking for a fun, cute daily drive that will take care of them as long as they take care of it.
Primary Use: Commuting to work
Xerxes1156

writes:
2002 Volkswagen Jetta GLS VR6
Review
Pros
Smooth drive, comfortable seats, and good horsepower.
Cons
Terrible in the snow and maintenance is expensive.

Do Not Buy This Car If You Live North Of The Mason-dixon Line. — The car currently has 168,500 miles on it and it has only shown normal signs of wear and tear. It performs very well on the interstate (accelerating to 65mph is simple) and is a smooth ride. HOWEVER... Even a simple oil change can be expensive with this car. There are only a handful of shops within a 20 mile radius of my house that I can take it to for simple repairs. Most mechanics either don't know about Volkswagen or don't carry the necessary parts. There are only two places I can take it to get an oil change, one of which is a dealer. Don't expect to pay normal price for an oil change either- it takes six quarts of oil and the filter is rare. The car comes with an automatic traction control. By 'automatic', I mean that it never shuts off unless you pop the hood and unplug the fuse manually. Traction control is nice when you're driving down an icy road. However, I live in Maine. More accurately, I live in a part of Maine that received 48 inches of snow last month. I don't need traction control to drive on these roads. The average Mainer disables this feature because it does more harm than good. Did the plowman not have time to plow your driveway before work, leaving two inches of snow in front of your beautiful Jetta? Might as well call your boss and tell him/her you will be late. Get out your shovel because this car won't be able to move at all. No, I am not exaggerating. Volkswagen really sells a vehicle in New England that cannot drive over several inches of snow. When the car senses that it's not getting enough traction, it cuts power to the wheels. If anybody could provide a logical explanation as to how cutting power to a wheel can help someone out of a snowbank, please contact me! Want to disable the traction control option manually like I mentioned earlier? Good luck if you can find it. The engine has an odd European-style design to it, hence why some mechanics won't even touch a Volkswagen. I'm writing this review after being 45 minutes late to work because my car was stuck in my driveway AFTER SHOVELING A PATH!
Primary Use: Commuting to work
backdoc

writes:
2002 Volkswagen Jetta GLS 1.8T
Review
Pros
Handles well and fun to drive, this Jetta was built for the Autobahn in Germany so it has a top speed of almost 160mph and will get their pretty darn fast.
Cons
Interior is functional and in good shape but not particularly special.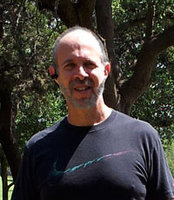 Sporty Feel, Fun And Fast — I really enjoy driving this Jetta because of the responsive handling and speedy performance. However, being that I own mountain property and have the need to drive on forest roads, the Jetta is not the vehicle of choice for such.
Primary Use: Commuting to work
schepsr

writes:
2002 Volkswagen Jetta GL TDI
Review
Pros
Fuel efficient (38 city/45 highway). Nice ride and reliable.
Cons
Diesel is about 20% more expensive than regular gasoline.

My Vw Jetta Tdi — i've always liked the German Diesel. I've had a 86 TDI and now a 2002. The 86 was a high maintenance car, my quote was "My car and I have an unwritten agreement...I dedicate my weekends to repairing it and it gets me to and from work during the week. I've owned my 2002 for a few years now and it's been maintenance free (except for normal oil changes).
Displaying 1 - 10 of 86 2002 Volkswagen Jetta reviews.
Looking for a Used
Jetta
in your area?
CarGurus has
35,509
nationwide Jetta listings starting at
$1,499
.