2001 Volkswagen Jetta
User Reviews
2001 Volkswagen Jetta Review Ratings
Average Ratings
from 84 reviews
Performance:
Appearance:
Build Quality:
Overall:
Review Highlights
Click to filter reviews below
Displaying 11 - 20 of 84 reviews
Prev
1
2
3
4
5
6
7
8
9
Next
Chris

writes:
2001 Volkswagen Jetta GLS Review
Pros
speed,handeling,sound system
Middle Of The Road Car — Its a good car it has over all good quality. Ive had a few problems with performance but nothing i cant fix myself. Its a pretty cheap car with fair gas mileage. Its a very fun car to drive on a flat road u can hit 100 MPH easy. Ovrall its a good car.
Looking for a Used

Jetta

in your area?

CarGurus has

42,790

nationwide Jetta listings starting at

$2,478

.
Matt

writes:
2001 Volkswagen Jetta GLS TDi Review
Cons
It has about 80000 miles but I'm not afraid of high miles, after all it's reliability rating is very good till 200k Miles.
2001 Volkswagon Jetta Gls — I can't say anything bad, after all my cars 7 years old and it looks new, and still runs great. It drives just as I though, which was pretty damn good. I really wish I had gotten Manuel though but for living in a small town I think I would have hated it. I got my car for 7K and that's pretty good. My Jetta is Silver with black interior. It has black leather which is really cool, and all the extra options Jetta's came with that year. But one thing it didn't come with was a CD player. It had a Compact player "which had to go". So now my car has a pioneer radio in it. The engine is a 2.0L and runs great. I Although the newer VW's look ok, I like the older 2000-2004 models better, like mine. The only thing I could not figure out is while cleaning the car for the first time, I had found the word Jazz in the manuel and one the back of my trunk. I later replaced Jazz with 2.0 on the trunk lid. I called up the last owner and got in to a conversation about the car and some things I might want know. After talking he told me that he called his car Jazz (Named after his favorite TV shows character) Fresh Prince of Bellair's Jazz. So that was the story, and I kept the name. Overall my car is the best car I owned, although I'm not gonna go into my 1976 Corvette Stingray, that's another story.
Armaan

writes:
2001 Volkswagen Jetta GLX Review
Cons
VW's infamous electrical glitches in their Mk4 cars can become annoying. However, most fixes are cheap and simple. A lot of money can be saved if you can do the basics yourself.
A True Sports Car Stuck In A Sedan's Body! — It's an extremely fun car to drive, with predictable limits. Power from the torquey VR6 is more than enough to send you flying into triple digit speeds. Speaking of the VR6, it gets surprisingly good gas mileage if treated right. I often see 10.0-11.0L/100km (21-24mpg) on my daily commute (consisting of city mileage only) to school and work. When cruising on the highway, consumption drops to a commendable 8.0L/100km (29mog). Premium fuel (91 Octane) or more IS REQUIRED! Steering feel & feedback is excellent, along with stellar brakes. Ride is firm (my GLI sport springs can be blamed for that), but it provides the best compromise between performance and comfort. The standard springs were too soft for my liking. Clutch engagement is quite high up on the pedal, but the weight of the clutch is perfect. Fit & finish is stellar both inside and out. The car is 12 years old and there is absolutely no sign of cracking, ripping, or fading on the leather upholstery. The blue and red instrument cluster lighting looks fantastic at night, and all controls are easy to reach. My Jetta also has VW's CLIMATRONIC climate control which is an excellent feature (set it and forget it!). The rain-sensing, automatic wipers also come in handy quite often. Do be sure to turn them off if entering car washes, as the wiper arms can get ripped off. The attention to detail can be seen everywhere in this car... the side view mirror will angle downwards when reverse is engaged to assist with parallel parking, the fuel pump will prime itself when the driver's door is opened before getting in. Things like this make the driving experience that much better... As I stated earlier, the gas mileage is totally dependant of how you drive the car. If treated right, the Jetta will do just fine. Keeping up to date on regular maintenance is crucial if you want your car to last. Keep up to date on all fluid changes/flushes, and change your oil every 10,000km (6,000mi) with full synthetic oil because VR6 tend to run hot. Synthetic will resist breakdown due to heat far better than conventional oil. No out of the ordinary maintenance has been needed. Exterior styling is conservative, but a hint of muscularity can be seen in places like the fender flares. Jetta's tend to have a bit of a "monster truck" look to them in stock from, so I highly advise moving to the VW sports suspension, which will lower the car similarly to how mine is in the picture.
Primary Use: Sport/fun (spirited driving, track racing, off-roading, etc.)
jan4cappy

writes:
2001 Volkswagen Jetta GLS VR6 Review
Pros
Great car to zip around town in. Fun to drive. Haven't had a whole lot of trouble with it. Its got a lot of miles on it, and for the miles its been through, it does very well.
Cons
Expensive when parts or service is needed.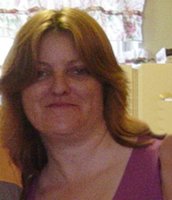 Jetta A Pretty Good Car — I havent had too many problems with this car. It gets around town fairly inexpensively on gas. I have owned it for over a year and have replaced the battery and fan motor. Its got over 150k miles on it so i feel that is pretty good. Its been worth the cost of buying it used. Although it may have a coolant leak now, it still seems that after 150k miles, it could be a lot worse!
Primary Use: Family transportation
Pam_C

writes:
2001 Volkswagen Jetta Wolfsburg Edition Review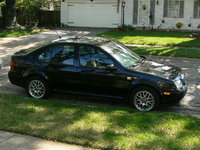 Sporty Looking — The only thing I disliked about this car was having a manual transmission versus an automatic. It gets great gas mileage, is sporty looking (I received lots of compliments on it) and is comfortable in all seasons. Handles great, too.
Primary Use: Commuting to work
ProfessionalStudent

writes:
2001 Volkswagen Jetta GLS TDi Review
Pros
The MPG is the best. Sometimes 40+ and an average of 32.
Cons
The black interior and exterior can get uncomfortably hot.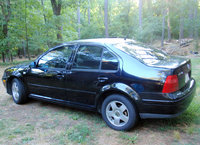 A Great First Car! Excellent For Commuting With Its High Mpg. — The turbo diesel helps you get up to speed quickly and the great handling builds confidence in driving. The interior fabric of the seats is soft and durable, and there is plenty of leg room even with a group of people riding along.
Primary Use: Commuting to work
Jim

writes:
2001 Volkswagen Jetta GLS VR6 Review
2001 Volkswagen Jetta Vr6 — This was probably the best driving car I have owned. It was fast and held the corners like glue. The sweet German transmission was smooth as silk.......until the differencial locked up and exploded......the only problem with this car was that it was very unreliable and was expensive and a pain to fix.
Primary Use: Commuting to work
Daniel

writes:
2001 Volkswagen Jetta GLX Review
Pros
Its fun to drive nature
Cons
i hate the expensive cost of ownership
Great For People Who Have The Money To Maintain And Keep It Fun To Drive — Its a awesome car but maintenance wise very expensive. Its fun to drive even tho its automatic. Build wise the car is a solid vehicle especially nice when in tip top shape. Its very comfortable with the heated leather seats especially in winter weather.
Primary Use: Commuting to work
James

writes:
2001 Volkswagen Jetta GLS TDi Review
Pros
The power, the turbo spools quick and the torque keeps you in your seat.
Cons
Not having enough time or money to keep modding it
Tdi....nuff Said — The stock performance is OK, but the tuned performance is unreal. Braking is ok for stock. The build is well VW, they are number 1 for a reason. Love the 99-04 body style. The cost of ownership is well for me $$$$, mods cost money...lol. I LOVE MY TDI!!!!!!!!!
Displaying 11 - 20 of 84 reviews
Prev
1
2
3
4
5
6
7
8
9
Next
Ask CarGurus about the 2001 Volkswagen Jetta
Average response time:
8.5 hours
,
# of Volkswagen Jetta owners:
9,042
Looking for a Used

Jetta

in your area?

CarGurus has

42,790

nationwide Jetta listings starting at

$2,478

.