2001 Saab 9-5
User Reviews
Average Ratings from

20

reviews
Performance:
Appearance:
Build Quality:
Overall:
Review Highlights
Click to filter reviews below
Displaying 11 - 20 of 20 2001 Saab 9-5 reviews.
redfairy

writes:
2001 Saab 9-5 Base Wagon
Review
Pros
Car looks great, and is over all perfect for my family when it works!
Cons
No one ever knows what wrong with it when it breaks!!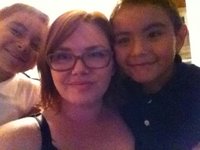 Its Ok — Love this car because its odd and I love odd things! But its so odd knows one knows what to do with it when something is wrong! It's a guessing game :-( It is easy to work on. I don't know anything about cars, now I know more than I want to, dam it.
Primary Use: Family transportation
Looking for a Used
9-5
in your area?
CarGurus has
452
nationwide 9-5 listings starting at
$899
.
jjsteich

writes:
Pros
Power to spare, amazing leg room in front and back, super comfortable seats. Long distance trips are a joy. Saab-Information-System
Cons
Maintenance can be expensive. Well known torque steer leads to tire wear. GM bankruptcy put older Saab parts in limbo. Cup holder is flimsy.

Saab Deserved Better Than Gm Bankruptcy — I absolutely love the 9-3 and 9-5 SAABs in the time between their debut and before they lost their independence to GM. The 2001 offers incredible comfort, clean lines, and amazing engineering. My regular mechanic always offered fair prices, but there were a few nagging electrical problems. Oh, and they could have increased the ground clearance a little; we lost the bumper cowl from hitting parking curbstones. Saabs accelerate like a pro, never a question that I could pass anytime I wanted to (when it was safe, of course). Saabs don't get enough respect for being fun to drive while being supremely safe. Like a Volvo with style.
Primary Use: Family transportation
ophelious

writes:
2001 Saab 9-5 Base Wagon
Review
Pros
1. Comfortable (mine is leather...don't know about cloth)
2. Plenty of room for people and things
3. Built in booster seats for the back seats
4. Harmon Kardon Stereo sounds great
5. Turbo
6. Superior paint
7. Heated seats
8. Traction control
9. Luxurious styling
10. Nice sunroof
11. Advanced climate control with separate vents for rear seats
12. Rear seat armrest with cup holders.
Cons
1. Things break all the time
2. Expensive to have fixed
3. Great stereo, but impossible to upgrade without rewiring the car
4. Engine sludge issues
5. Have to use at least mid-grade gas
6. With the bankruptcy, it's getting harder to find new parts

Quirky Car That's Fun To Drive But Is An Endless Cash Suck-hole — As far as station wagons go, the Saab 9-5 is not so bad looking. They look pretty sharp. There are plenty of ways to haul things, from the cargo area, to putting the seats down, to using the roof racks. The glove box even runs to the AC to keep things cool if you want to. They use a nice paint that seems to hold up well. At almost 200 HP, it accelerates quite well, though it's heavy and you'll spin the tires from a standstill. The inside is very comfortable, great for long rides. It handles fairly well, and with all the glass visibility is very good. It gets about 19 MPG in the city and 26 on the highway. You can get even more HP if you opt for something other than the base model. The stereo, if it has the HK upgrade, is very good, and even has a powered sub-woofer. Unfortunately, there is no reasonable way to upgrade the head unit and keep the speakers/amp. It's a package deal. If you change out the stereo/speakers/amp, expect a headache. The only weird thing is the use of an extra speaker in the middle of the dash, which I would think mess up the stereo soundscape. I think it's there to be used as part of the hands-free phone or onstar system, but sound comes out of it when the radio is on (though it seems to be at a lesser volume) and that's just weird to me. This is a good car for snowy conditions. It is heavy and solid feeling, with lots of airbags. The ABS/Traction Control system seems to work, and there is a "winter" setting on the transmission to keep your tires from spinning when getting rolling. I would love the car based on these things (safety, comfort, power) but instead I almost hate it. The reason why is because it breaks down. A lot. I know it's a 2001, but mine only has 80,000 miles on it so you'd think it would hold up better. From the lighting (there are millions of tiny little proprietary bulbs that make everything glow) to bigger things. Common issues are for the turbo to start failing (mine started crapping out at about 75,000 miles, and I belch blue smoke whenever I start it,) for the battery in the alarm system to fail (like mine has, and it's soldered into a board behind the wheel,) for the SID screen to stop working (it's the little display that, ironically, tells you what's wrong with the car) and for the "blend doors" in the climate control system to stop working (meaning your vents won't work right.) All of these things have happened on my car, and I've only driven it about 7500 miles since I bought it. I've also gone through three stereos (the first stopped playing CD's, the second went up with a wisp of smoke), and you have to take them to the SAAB dealer to have them activated for supposed security reasons. My transmission is also a bit wonky, and by wonky I mean that the neutral safety switch has failed and it's leaking fluid from the torque converter. In short, it's F'd. Many of the plastic trim parts inside have broken, and my front defroster doesn't work (air just blows into the dash.) The rear wiper works only when it wants to, and then only at weird times when the switch isn't on. The taillights have had the seals fail and they get water in them when it rains, water that never goes away. They remain filled up like little fish tanks. The car is a huge pain in the keester. A big thing to consider is the PCV system. The original 9-5 4 cylinders (I don't think it was on the 6) had a poorly designed PCV system that, for complicated reasons, led to oil being "cooked" by the turbocharger. This resulted in gloppy particles that look like coffee grounds, ones too large to make it past the strainer to the oil filter. These will gum up the strainer, clog tiny holes, and choke the life out of your engine. Compound this with Saab telling people they only had to change their oil every 7,000 miles or so and you end up with engine sludge. I had my pan removed for cleaning and it was pretty gross (about $200, if I recall.) I replaced the PVC system with an updated version from Saab myself (a chore, but only about $50 if I remember) to keep the problem from happening again. You also have to use synthetic oil to reduce the likelihood of future gummage. Mid-grade gas, too, is needed for it to perform correctly. You are really supposed to use premium (I think the octane requirement is 90) but mid-grade (at 89) is closer and cheaper than premium (at 92). You can use regular, but performance suffers. Overall, I wish I hadn't bought this car for a high price, only to have have Saab go bankrupt and see the value plummet. I wish I hadn't bought this car because it doesn't run right, and the Saab guy gets $90 an hour to look at it. The Saab parts division is separate and still operating, so getting parts is still possible. Overall, though I have a soft spot in my heart for Saab, they did me wrong with this car. Does all this mean that you shouldn't buy a Saab 9-5? I only mention all my specific problems to give you an impression of overall Saab quality control. If you find a good deal on a Saab, just make sure you get it looked at by a mechanic. Of course, mine was looked at by a mechanic and all these problems were ones he either didn't notice or occurred after I bought it. In short, in my opinion, Saab is dead as a car company. The only people who should be buying Saab are those who are nostalgic and want an old 900 from the heyday of Saab. If you buy a Saab, you will pay $$$ and then not be able to find parts when it breaks because the company is essentially gone. **NOTE: I couldn't afford to repair this car and sold it at auction. I got $900 for it. That means I took a $5000+ bath in the space of about a year. The mechanic wanted $1000 to replace the turbo and another $1000 to fix the transmission leak. $250 for the rear wiper and $350 for the neutral safety switch. $500 to fix the blend doors. And that didn't touch the other issues. Did I mention I wouldn't touch another Saab with a 12 foot torque wrench?
Primary Use: Family transportation
Antonio

writes:
2001 Saab 9-5 Base
Review
Pros
Both interior and exterior styling, from the tan leather and trim to jet black exterior with 17" alloy wheels. This car was extremely powerful especially when it "Sport" mode and then handling was superb.
Cons
Even though I will always love these cars they are sooo frustrating when it comes to reliability. The car could be working perfectly one day and then next, something major is wrong. Parts for the car are crazy and since no one want to work on them, labor costs sometimes outweigh the parts themselves.
2001 Saab 2.0t — Overall this had to be the most exciting and fun car to drive. Surprisingly fast and handled like a dream. Putting the car into "Sport" mode made the a accelaration that much better. It also had a "Winter" mode which made the car accelerate at a very slow pace to avoid losing traction during slick weather.
Primary Use: Sport/fun (spirited driving, track racing, off-roading, etc.)
Mark

writes:
2001 Saab 9-5 SE Wagon
Review
Pros
Comfort, good mid- range acceleration, load space
Cons
Not the prettiest Saab
New Second Saab — Recently acquired to replace an old Saab 900S hatchback. Very comfortable, lots of load space, performance good rather than great. Car is one owner with full saab service history. Its an Auto with leather, climate control etc. Condition is excellent for a 130,000 mile car which cost only £2100. Fuel consumption seems ok.
Patrick

writes:
2001 Saab 9-5 SE Wagon
Review
Pros
Comfortable and effortless
Comfy Commuting Barge, Cheap To Buy. — Reasonably brisk in everyday driving, no squeaks or rattles at 120K miles, quite nice looking when clean, too thirsty really. I had the engine out and changed the camchain etc when I bought the car so although it has cost me a little money it should go on for years, if I don't get too bored in the meantime.
Primary Use: Commuting to work
Nick

writes:
2001 Saab 9-5 Aero
Review
Pros
Everything but the acceleration was particularly awesome!
Cons
Can't think of any. Oh, i wish they made convertible 9-5 AERO'S !!!!
Tim

writes:
Tomas

writes:
Saab 9-5 — it has a rebuilt transmission that is the smoothest you will find. it has a nice and loud turbo and the upgraded exhaust kit on it. the windows are tinted all the way around the car as dark as possible. the interior is tan leather all around. it gets around 21 mpg. overall this is a great car
Matthew

writes:
2001 Saab 9-5 Aero Wagon
Review
Pros
Good looking estate. Very quick. Loads of space inside. 2.3l High output
turbocharged engine is reasonably economical.

Cons
Not able to easily connect my iPod.
Displaying 11 - 20 of 20 2001 Saab 9-5 reviews.
Looking for a Used
9-5
in your area?
CarGurus has
452
nationwide 9-5 listings starting at
$899
.