1999 Pontiac Grand Am
User Reviews
1999 Pontiac Grand Am
Review Ratings
Average Ratings from

66

reviews
Performance:
Appearance:
Build Quality:
Overall:
Review Highlights
Click to filter reviews below
Displaying 1 - 10 of 66 1999 Pontiac Grand Am reviews.
Anjila

writes:
1999 Pontiac Grand Am 2 Dr GT Coupe
Review
Cons
If your shallow and dont want to drive a Grand Am
Best Car Ever, Will Drive It As Long As She Allows Me To! — Best Car Eva!!!! I mean it is only a Pontiac Grand Am right????Overall easy to work on GM did a fabulous job building this car. Awesome driveability, the car takes corners like a champ. Handles the road like a sports car and while driving has the perfect luxury. You feel like your going 180 when you go 180! I have had to replace the rack and certain parts of the suspension (maybe because I take corners like a race car driver)! Interior style is built for the driver and one passenger back seat isn't so comfy but who cares, when you drive your car do you sit in the back seat? Exterior style is sporty and race car ish, the stance makes the car look like its cruising when its sitting still! Great on fuel! Overall Best Car Eva And So Fun To Drive! Oh did I mention you can fit a body or three in the trunk!
Primary Use: Sport/fun (spirited driving, track racing, off-roading, etc.)
Looking for a Used
Grand Am
in your area?
CarGurus has

2,180

nationwide Grand Am listings starting at

$1,295

.
Willie

writes:
1999 Pontiac Grand Am 4 Dr GT1 Sedan
Review
Pros
Performance, appearance.
Best Car For Its Age.... — I got this car for my 16th birthday. Bought it with about 140,000 miles and it was in good shape. It ran pretty good, but i decided i wanted it to perform better so i put a cold air intake and a chip in it to make if perform better. It handles really well and it looks pretty good too. It gets around 23 mpg even when i have the gas pedal on the floor. I love driving this car because no one that i am friends with have a better overall car....looks, performance, and quality.
Dave

writes:
1999 Pontiac Grand Am 4 Dr GT Sedan
Review
Pros
peppy engine and smooth handling
Cons
uncomfy seats, suspension was painful
Grand Am Gt...eh Ok In My Opinion — The engine was really peppy in the city and passing on the highway. The handling was great. The brakes were pretty decent but didn't seem to last long. The front bumper is pretty low to the ground. The rims were alright but a little expensive to replace. The car was fun to drive around but the suspension was a little tough. The seats weren't very comfy and the ABS sensor was $300 to replace which broke because a rock kicked up. It was a great car in the snow.
Matt

writes:
1999 Pontiac Grand Am 2 Dr SE1 Coupe
Review
Pros
Great engine, exhaust note. Reliable.
Cons
Gas mileage isn't so great for a compact.
Fun, But Not Gas Friendly — Harly never had any mechanical problems with it. ABS work great. Has a traction control notification to let you know when you don't have traction. Very nice torquey V6 pumping out 200 lbs-ft. Great 0-35mph acceleration. Nice interior space. Gas mileage is respectable for a V6 and a 4-speed with 18 city, 26 highway. Old mpg was 20 city, 28 hwy. I've gotten 24 mpg overall during summer.
Isaac156

writes:
1999 Pontiac Grand Am 4 Dr SE1 Sedan
Review
Pros
Great value for money
Cheap to repair & maintain
Easy to find
Fun to drive
Cons
Not very unique, tons of them around.
Back seats aren't that comfortable/roomy
Great Value For Money — This car has been a great fit for me. Sportier than other options in my price range, rides well, parts are cheap and easily found, ok on gas (25-28mpg country), decent stock speakers, looks surprisingly sharp when clean. Good internal layout and multidirectional vents. Had to get used to the key going in the dash instead of steering column, but I kind of like it now. Always starts within a second or two, even on the coldest Iowa day (is garaged). You do want the V6 for sure, runs great and I've heard there are fewer issue than the V4s. Only significant non-maintenance repair I can recall is the A/C compressor clutch coil and seal which was over $300 total (not going to dealer again, ugh). The side mirror's plastic cracks and mirror can eventually fall off (had a friend with same issue) but that's only $60 or so even with the electric ones. Has a cigarette lighter fuse-blowing issue I haven't bothered to track down. Underside front spoilers scrape on curbs and such and get torn up or broken easily. Dad has them bolted on pretty tight now. Some drinks (24oz pop, thermos mug, etc) put in the left cupholder will stop the floor shifter from going all the way into Park. Only an issue if the other cupholder is unavailable. Do get some good tires, can make all the difference with road noise and handling. I found Fuzion HRi's look good and work well for me, but the mileage rating is low.
topsecretauto

writes:
1999 Pontiac Grand Am 4 Dr SE Sedan
Review
Pros
huge trunk, lots of room inside. Good gas mileage. Very nice and sharp looking car
Cons
back seat doesn't have a whole lot of room for someone with long legs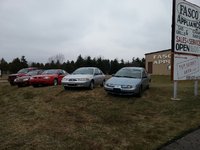 Sleek, Sharp Look Great Gas Mileage Car — my review for this car is that is has a super huge trunk for packing a lot of items in!!! Or a Super loud Woofer Box!!! This car gets great gas mileage. This car is a family car that has a very stylish body!
chris_clarady

writes:
1999 Pontiac Grand Am 4 Dr SE Sedan
Review
Pros
handles pretty good, east to put a system in, pretty good trunk space.
Cons
2.4 liter or quad 4 as some call it sucks.....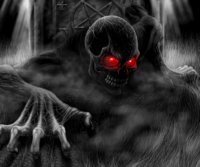 Its A Ok Car Depending On What U Pay For It... — over all not a bad car, Ive had my ups and downs with it . the few things that have repeatedly gone wrong were a little pricy but not horrible.. makes a decent family car for sure pretty spacy.. but im not a fan of the quad 4 engine......
Danny

writes:
1999 Pontiac Grand Am 4 Dr SE Sedan
Review
Pros
This car looks cool and i love it it has power and amazing acceleration its good on gas and is very very spacious, the trunk is huge and there is a lot of room in the back and front seats
Cons
it has some electrical issues, ive read a lot of reviews and they all seem to have some similar problems like the turn light error that some times it wont work or it wont turn off (which is my problem with it at the moment) as well as the TRAC light being on and the BREAK light as well.
First Car — this is my first car ive ever bought and i do not regret it it runs great and its very spacious and cool looking but there are some issues with it but that just comes with all the cars overall though this is a very good car and its better on gas than i thought it gives me about 30-35 MPG
Primary Use: Commuting to work
Aaron

writes:
1999 Pontiac Grand Am 2 Dr GT1 Coupe
Review
Pros
Sunroof is awesome and handles amazing.
99 Grand Am Gt1 — I used to own a 96 buick regal before this car and it was embarassing to drive. much better car. more power, handling is amazing. I like this car alot more. Clean it alot more and has a nice stereo. looking forward to the new headlights and tailights with a body kit and rims later on.
Primary Use: Commuting to work
khaotica_trip

writes:
1999 Pontiac Grand Am 2 Dr SE Coupe
Review
Pros
power, handling (excellent around corners), good first car, good price
Cons
good for a long time, and then problems start appearing in multiples.
shoddy engine design, makes it hard to find specific things
cheap car accessories fall off easily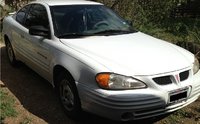 Ok Car — What did you like or dislike abougreat first car, it was bought for me as a graduation present at 88,000 miles. I can say it's only left me stranded once in 2 and a half years, and that wasn't even due to an engine failure (the lock cylinder needed to be replaced in the ignition switch). Love the sporty look it has to it, people always have to ask me if it's a 4 or 6 cylinder because of how much power it seems to have. No dipstick for trans fluid? That forces you to take it to a shop, get it put on a lift and have it checked. No bueno. The little things on the inside seem to come off easily (i.e; ceiling liner is starting to fall of, front passenger seat buckle fell off, passenger mirror cover broke off with minimal effort, backseat cup holders broke off) most after market accessories do not fit this car. Driver side mirror was replaced, but the wire that was supposed to run through to inside the car and through a hold wouldn't fit. I was the 3rd (4th if you want to be technical) owner on this vehicle, and I do not believe it was ever properly taken care of before I got to it. This last June when I went to get the high beam on the driver's side replaced, someone had literally taped it on with blue electrical tape instead of the proper piece that's supposed to hold it in place. When I got it, it already had an ABS light on the dashboard, and ended up having a misfire 2 weeks after I started driving it. Also, the security system started preventing me from starting up the car for 10 minutes. It was good for a long time after those initial problems were taken care of. Until about a month ago, and this all seemed to happen at once; the dashboard lights started going haywire and would only come on when they felt like it, and would sometimes turn back off. This, oddly enough, has since stopped. Highly suspicious that there is a TPS failure, as it shuts off when it falls below 1000 RPMs, especially taking sharp turns letting my foot off the gas. Heat exchange valve leak, oil pan puncture/leak, and I think there may be the beginning of a power steering problem as it seems harder to turn (checked fluid, it's still 3/4 full) I think the problem is that the only parts that are really available for the engine are aftermarket, since Pontiacs are no longer being manufactured, so that leaves us with getting aftermarket things that may or may not last. All in all, it's great for a first car but be sure you have a mechanic in the family that is preferably not in their 60's and understands that newer cars need much more than lube, oil and filter!
Primary Use: Commuting to work
Displaying 1 - 10 of 66 1999 Pontiac Grand Am reviews.
Looking for a Used
Grand Am
in your area?
CarGurus has

2,180

nationwide Grand Am listings starting at

$1,295

.