1999 BMW 5 Series
User Reviews
Average Ratings from

27

reviews
Performance:
Appearance:
Build Quality:
Overall:
Review Highlights
Click to filter reviews below
Displaying 1 - 10 of 27 1999 BMW 5 Series reviews.
John

writes:
1999 BMW 5 Series 528i Wagon
Review
Pros
Wrth fixing one up to be a daily driver.
Fun For The Soccer Mom's. — This is a great car. I have close to 220,000 miles on the car now and now signs of the car slowing down any time soon. I have had to do some bigger jobs but it wasn't anything that wasnt time to be done, on a 10 year old car with 220k miles on it, over all this has been a great car with loads of opptions that work after 10 years.
Primary Use: Commuting to work
Looking for a Used
5 Series
in your area?
CarGurus has
17,476
nationwide 5 Series listings starting at
$2,900
.
Carl

writes:
1999 BMW 5 Series 528i
Review
Pros
Its a BMW. 'Nuff said.
If You Have 10 Grand For A Vehicle, Get The 4.0l V8. Almost 300hp. Easy To Find Too. — Awesome drivability, rediculously comfortable (winter time: heated seats and heated steering wheel) I ripped out the TCS box (It was already damaged) and aced the proper amount of wheelspin for a good launch, came out with a 1/4 mile et of roughly 13.5 seconds. had supersoft tires, and a stiff suspension. considering the car weighed over 3500 lbs with driver and gear, it was good.
Primary Use: Sport/fun (spirited driving, track racing, off-roading, etc.)
Eddie

writes:
1999 BMW 5 Series 528i
Review
Pros
Fun factor,timeless design, still looks great after so many years
Great Car,fun To Drive But Of Course You Gotta Pay To Play — performance-great,smooth but a bit underpowered but will definitly get the job done braking-brakes are great but havent gotten new pads and rotors so i can only imagine handling-this where the car really shines, considering my car is the sport model i have upgraded suspension and a great feeling M5 steering wheel build quality- its a german nuff said apperance-exterior- its looks great,its a timeless design that i believe will never grow old i absolutly love the color of mine also,its callled Anthracite which is a mix betwen green and steel grey, in terms of interior its great looking also, i have ebony leather with wood grain, great supporting sport seats which driver and passenger are full power also,power everything,sun roof,dual climate a/c, 6 disk changer, all of these things on a 99 cost of ownership- roughly $55 to fill up from empty, and i can do about 440 miles on a 20 gallon tank. so not terrible but nothing too amazing.. Maintenance- this where the car in all honesty blows, this car is gonna nickel and dime me to to death. a plastic cooling system which includes the radiator,thermostat housing and the impellor on the water pump..really BMW? fun factor- another spot where this vehicle shines, its looks great enough to be able to pull up to a nice restaurants valet with confidence or to go throw around some nice twisties in the canyon
Primary Use: Commuting to work
Anonymous10027

writes:
1999 BMW 5 Series 528i
Review
Cons
Maintenance, Gas (Must be PREMIUM at all time) & Its a Rear-Wheel Drive

Great ! — When I first bought this car, I absolutely loved it ! Had this car for 2 years now and everyday my daughter is getting bigger and older and we need space when we're traveling or commuting. But everytime we travel from here and there, It felt like I burn so much gas and its sensitive too. The Gas cap has to be tightly sealed at all time or else the Check Engine light is on and cant put regular gas neither. BMW is ALWAYS gonna be a GREAT product, But as far as for the maintence, Its killing me here...
Primary Use: Commuting to work
Cooper

writes:
1999 BMW 5 Series 528i
Review
Pros
Look, performance, stability, toughness
Bmw 5323i — Great performance, speed rush, high quality and reliability, excellent stability and behaviour on the road, appealing look and aggressive lights, although high consumption and costly maintenance expenses. Too bad that it is too stable and drift is almost impossible unless the ASD is manually removed. Comfortable and yet very sporty
Jeremy

writes:
1999 BMW 5 Series 528i
Review
It Rocks — coolIntroduced in Europe in 1995, the complete vehicle redesign draws heavily from the E38 7 Series in body construction and electronic technology. The mid-level BMW saloon showed evolutionary styling changes rather than a dramatic redesign. Initially offered only as a saloon, the wheelbase grew by 68 millimetres (2.7 in) and overall length by 55 millimetres (2.2 in) over the previous 5-series, the E34. In the US, the new 5 Series came in two forms: the 528i and 540i. The 1996 528i introduced a new M52 in-line six that it shared with the E36 328i, the 540i a 4.4 litre M62 V8 shared with the E38 740i. Both engines were upgraded over the prior 5 Series generation. The 2.8 litre dual overhead camshaft six-cylinder engine made 141 kilowatts (190 hp), versus 210 kilowatts (282 hp) for the 4.4 litre dual overhead camshaft, all-aluminum V8. A ZF five-speed manual transmission without overdrive was standard on the 528i, with an optional A4S 310 R four-speed automatic. The 540i, in contrast, could have either a Getrag six-speed manual or a new five-speed A5S 560Z automatic transmission with adaptive transmission control. Standard equipment on both models included dual front and side airbags, anti-lock brakes, traction control, power steering, and air conditioning.
Primary Use: Commuting to work
Mark

writes:
1999 BMW 5 Series 540i
Review
Pros
the looks the power, handling
Cool Car If You Can Afford The Petrol — the 4.4 ltr v8 has all the power you need its close to 300 bhp would hit the limited 155 mph easy the massive 265 rear tires had trouble with grip even in the dry without the tc on acceleration was relentless all the way up past a 100 the gearbox was a dream you just put it in drive around town then change it to sport mode on duel carriageways or if you really want some fun put in semi auto to get the most out of that v8 motor . i did need to do a few repairs to it brake disks and front shockers which i was told is a common problem i think its the weight of the v8 . the car is well put together inside and out loved the overall color and look of the car the wheels i think just set it off .the price of the car wasnt that bad it was about 600 pounds more than say a 525 at the time the insurance was ok only because i had full no claims bonus and i was over 30 when i had it petrol was another matter though around town i would be lucky to get 18 mpg on a run was a bit better as long as i kept it to 70 mph i would get about 30 35 mpg according to the trip computer. but it was so much fun to drive could really get your heart pumping
Primary Use: Sport/fun (spirited driving, track racing, off-roading, etc.)
toofast69

writes:
1999 BMW 5 Series 528i
Review
Pros
Another big, heavy, luxo-cruiser from Germany. Had every option available in 1999 and probably a few I hadn't found. These cars are simply amazing. Don't forget to use premium fuel.
Cons
Expensive to buy, own, and maintain. Do your maintenance because you don't want to break down in the middle of nowhere. Not every mechanic knows how to work on these and you can really mess things up if you don't know what you are doing.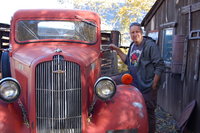 Solid German Quality At A Premium Price. — These big BMWs are really a joy to drive. You can go 500 miles in one and feel relaxed and refreshed when you get there. And you'll get there quickly because they cruise fast all day long. And it's a first class flight all the way. The 5 is no way as nimble as my old 1986 325 but as far as luxury, it is in a whole different league. Oh, and as far as styling...I prefer the older 5s over today's version. In fact, I hate to say it but I am not a big fan of a lot of the newer BMWs when it comes to the way they look. That's a personal matter of taste and it does not reflect on how excellent these cars are. All in all, I am proud to have owned one of these big cruisers.
Primary Use: Family transportation
Imad

writes:
My Bmw E39 — I like the agressive look and the performance, I dislike the appetite for fuel, very comfortable and yet sporty. Great handling and stability, impressive feeling of train on tracks. Good shape of all the general aspect, I don't feel that I get tired of looking at it. I really enjoy driving it
Liam

writes:
1999 BMW 5 Series 540i
Review
Pros
POWER!! Takes all your gear and the smoothest ride ever.
Cons
Repairs are MURDER! Expect $2-3000 a year if you get one like ours.
Best Car We've Ever Owned But Most Expensive One As Well! — Greatest car we have ever owned. SO much power. That V8 would haul ass like nobody's business. The fact that it was a station wagon made it practical but the monster V8 made it fun as hell. Beautiful (to a station wagon lover).
Primary Use: Family transportation
Displaying 1 - 10 of 27 1999 BMW 5 Series reviews.
Looking for a Used
5 Series
in your area?
CarGurus has
17,476
nationwide 5 Series listings starting at
$2,900
.